5 Reasons Why We Love The Volkswagen ID.3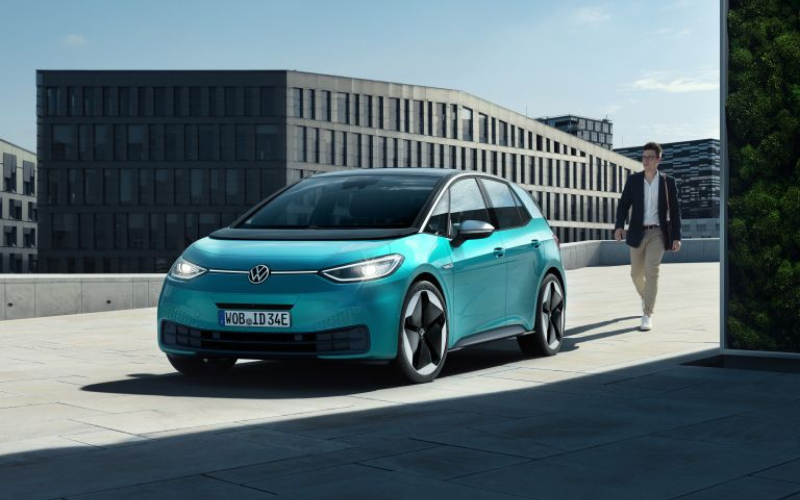 In this day and age, finding the perfect car

is no simple task

.

There are multiple different factors to think about and each vehicle seems as equally intriguing as the next. So, what is it that makes the Volkswagen ID

.

3 stand out from the rest of the crowd?
The all-electric ID.3 is here and its presence marks the beginning of a new, dynamic era in the world of e-mobility. Combining sustainability and style, the ID.3 is heightening the bar for electric vehicles and we're very excited about it.
Take A Tour Of The All-New ID.3:
We've got five reasons why we absolutely love the ID.3 and we're sure you're going to feel the same:
The ID.3 has a bold, futuristic look, exerting confidence on the road with cutting edge technology at an affordable price. The reduction of gear shifts means driving in the ID.3 is not only smooth and responsive but also fun, making each and every journey an enjoyable one.
You can now go further than ever before, as the ID.3's lightning fast charging batteries have and impressive range of up to 340 miles. What's more, the ID.3 comes with a choice of three different battery sizes, small, medium and large – meaning you can tailor the battery size to your lifestyle, depending on how far and in what style you prefer to drive.
Comfortable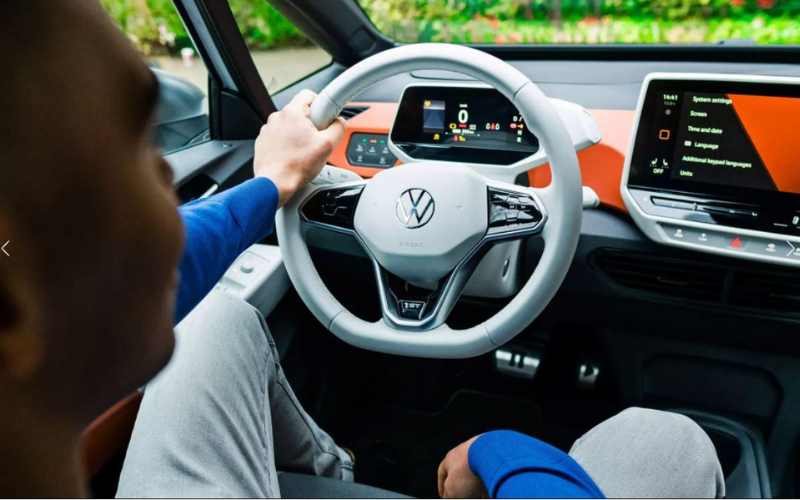 What is the one thing most of us are interested in when it comes to comfortably driving in our vehicles? The answer is space and luckily for us the ID.3's bespoke electric platform wheelbase being longer and wider means that there is plenty of interior space to play with. And to answer the second question on everyone's mind, yes, the ID.3 is also home to a spacious boot.
Voice assistance means that everything is under your control and at your command – no more fumbling around for those pesky buttons whilst driving. Thanks to the ID.3's voice control features, you're free to keep your eyes on the road, whilst also being able to control the radio, navigation system or even your phone. It's as simple as saying 'Hello ID' and the system will be at your service.
Great e-technology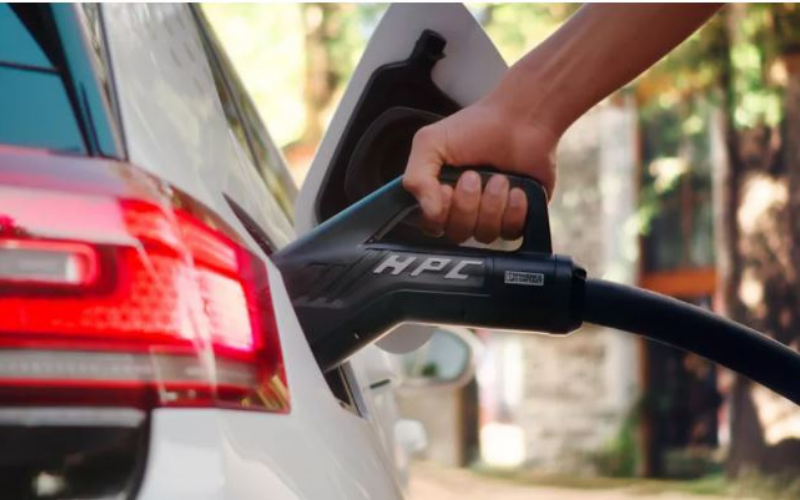 The ID.3 offers strong performance and fast charging – you will easily be able to cover a day's travel with one charge, whether that's driving to and from work or dropping and picking up the kids from school. Each of the potential battery sizes can handle this with ease and the new ID. Charger truly modernises recharging with intelligence, efficiency and innovativeness.
An advantage of electric vehicles is that you can charge your vehicle almost anywhere, whether that be at home, parking spaces with charging stations, car dealerships and filling stations, there are more options becoming available every single day, making for a brand-new flexible aspect to charging.
Designed to impress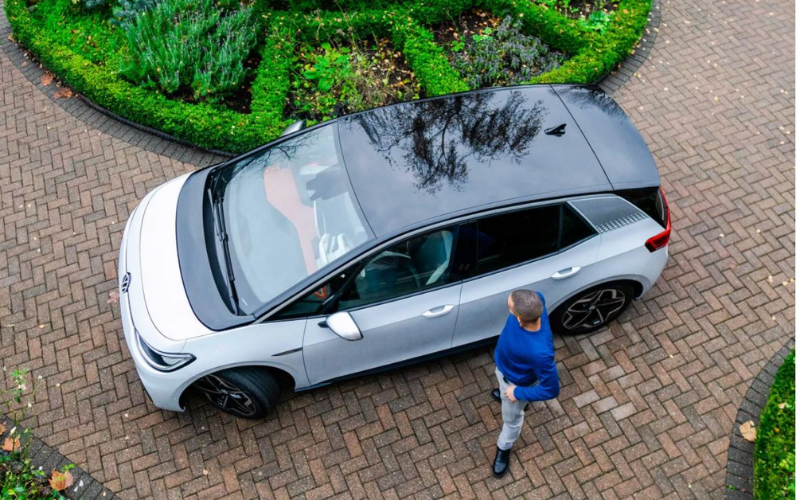 The futuristic exterior of the car continues seamlessly into the interior. Cool, comfortable and convenient, the all-inviting interior boasts plenty of leg room, a design dispensing with a centre tunnel and a large touchscreen display.
The interior also includes adaptable ambient lighting, allowing you to create an atmosphere to reflect your mood. This feature allows you to add a little personality to your driving experience - with ten ambient lighting colours for you to choose from, you have plenty of options. From the dash panel to the doors, whether you want the lighting to be warm or cool – it's entirely up to you.
The distinctive sound of the ID.3 allows you to enjoy your new vehicle with all of your senses. The ID.3 has a futuristic, floating sound whilst driving slowly, so you can be heard more easily by two- and even four-legged road users. Pressing the 'Play' pedal allows you to experience the incredible electrodynamics in the sound and whilst driving; the ID. Sound discreetly fades into the background for a more peaceful and relaxed driving experience.
Fantastic safety and driver assistance
The Volkswagen ID.3 is packed with great safety features to keep you, your passengers and other road users as safe as possible.
Monotonous journeys can lead to risky situations, however, the optional Lane Assist system has got you covered. At speeds of 40 mph and over, Lane Assist can detect whether the vehicle has unintentionally left its lane and uses corrective power steering to draw your attention back to what is happening on the road.
ACC Adaptive Cruise Control is there to help the driver maintain a pre-set maximum speed, as well as a comfortable distance from the vehicle ahead. This can make things easier and automatically brake and start off again.
If you'd like to look at our great deals on the all-new ID.3, click the link below: