A Guide to Car Insurance Groups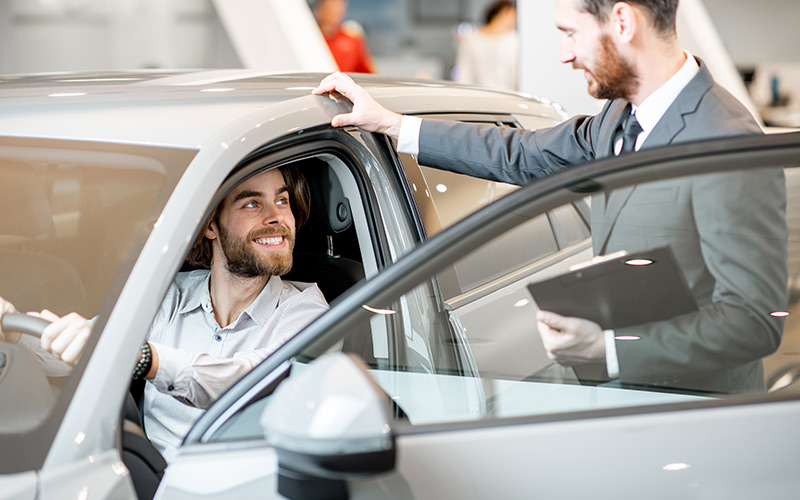 Every car falls into one of 50 insurance groups.
These groups help determine the price of your insurance premium.
It is worth checking what insurance group a car fits into before you buy.
Knowing the insurance group will give you an idea of what you might expect to pay.
Other factors also affect the cost of your insurance premium.
Car insurance groups categorise vehicles based on their risk level. Understanding how these groups work can help you make a more informed decision when buying your next car. It will give you a clearer idea of the potential insurance costs associated with a vehicle.
Continue reading to learn more.
What are car insurance groups?
Every car fits into one of 50 insurance groups. These are used by insurance providers to help determine the premium you will pay for a vehicle.
The groups are defined by members of the Association of British Insurers and the Lloyds Market Association. They use data from Thatcham Research to help with categorisation.
Broadly speaking, the lower the insurance group, the cheaper the vehicle will be to insure. Cars are categorised depending on a number of factors. Generally, you can expect to see more powerful cars in higher groups, as they present a greater level of risk.
It is important to note that insurance groups are just one of the factors that affect the premium set by insurers for a vehicle. Many other elements are taken into consideration when generating your quote. We will cover these in more detail shortly!
What do the letters in insurance groups indicate?
Insurance groups are represented by a number followed by a letter, and each letter corresponds to specific information regarding the vehicle's safety rating:
A - Indicates that the car meets the group's standards.
D - Signifies that the car does not meet the set requirements and is placed in a higher group.
E - Demonstrates that the car exceeds expectations for its group and is assigned to a lower group.
P - Indicates provisional data, meaning the rating system was incomplete when the car was first launched.
U - Suggests that the car's security falls well below the requirements, and it may be insured on the condition that specific safety features are installed.
G - Notifies that the car has been imported from elsewhere.
How are cars categorised?
The insurance group that a car falls into is dependent on a number of factors. In a nutshell, the higher the risk of an insurance claim, the higher the grouping.
The following factors influence placement:
Value – cars of a higher value will have a greater cost of repairs and replacements. Therefore, they are more likely to fall into a higher group.
Performance – factors such as acceleration time and top speed indicate performance. More powerful cars are likely to be placed in higher insurance groups.
Repairs – vehicles that have higher costs for parts and labour to repair them will be placed in a higher group.
Safety – this encompasses the potential damage that may be inflicted on the vehicle, and the damage the vehicle may cause to others. Features such as autonomous emergency braking could result in a lower rating.
Security – if a vehicle is easy to break into, it will fall into a higher category. Anti-theft features such as an alarm can help lower the grouping.
What other factors influence the cost of car insurance?
As well as a vehicle's insurance group, insurance providers will also consider:
Your age – younger people are deemed a higher risk, as they have less experience on the roads. Individuals are classed as 'young drivers' until at least the age of 25.
Your claims history – having a record of previous insurance claims or driving offences is classed as a higher risk.
Your address – if you live in an area of high crime, it is regarded as a higher risk. Your car could be more likely to be stolen or vandalised in these places.
Your occupation – if your job requires you to spend long periods of time on the road, it is higher risk.
What vehicles are the cheapest to insure?
Generally, the cheapest vehicles to insure are lower power models with smaller engines. Examples include the Volkswagen Polo, Kia Rio, and the Toyota Aygo X.
Different specifications of the same model may fall into different insurance groups. For example, if a certain high specification Polo has a powerful, sporty engine, it could be in a higher group than the entry level model. If you are unsure when it comes to buying, ask one of our expert Sales Advisors. They will be happy to help!
Understanding car insurance groups can be helpful when choosing a new vehicle. It will give you an indication of the potential insurance costs in advance, which can help with your budgeting.
Check our range of new and used vehicles to find your next car today.