All About Communities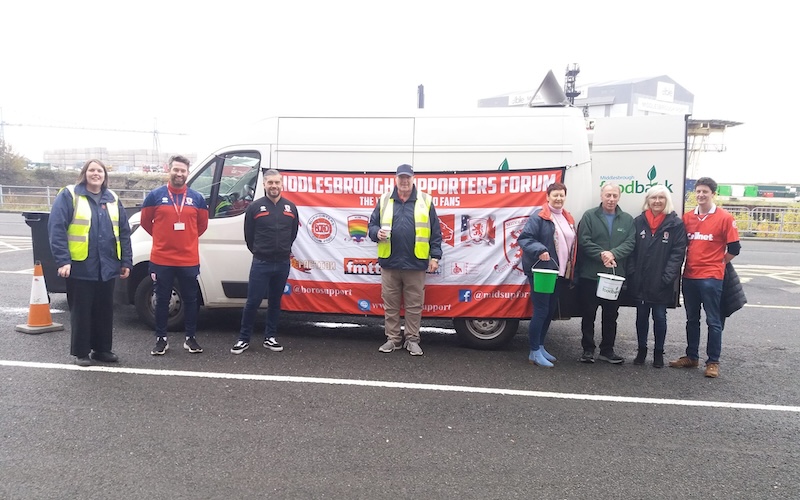 Sports teams by their very nature play a huge part in bringing people together across a wide range of communities, and the community element is a big factor when it comes to the development of our various sporting partners.
We take a huge amount of pride from the way in which we work with the communities in which we operate, so the chance to work with partners who hold similar values is something of huge interest to us as a business.
With that in mind, here are just a handful of some of the different community initiatives that are currently in place with our football partners – which we highlight during the English Football League's Week of Action..
Burnley FC:
Although no longer an EFL member club after winning promotion last season, Premier League side Burnley run a range of different projects geared towards using the power of football to improve the lives of local people through things like education and fitness.
The club is also keen champion equality and inclusion, particularly this season with Building Bridges Burnley having been selected as an Official Charity Partner in a move that expands on an existing relationship between the two parties.
It's all part of a desire to show how Burnley is 'One Club for All' and will open the door for new people to experience everything that the club has to offer, with a range of multi-faith events being planned throughout the season.
Further information on Burnley FC in the Community can be found HERE
Sunderland FC:
Sunderland's Foundation of Light is also working to help the local community around the club via various different initiatives with support having been shown for Stoptober and Black History Month – amongst other things – in the last month.
One project running throughout the season is the 'Heart on your Sleeve' campaign, which aims to raise funds to help tackle a range of issues that result in those in the North East living shorter lives than those in the South of England.
With the Foundation of Light working with up to 20,000 people every year, a large number of people benefit from support with various amenities available at the Beacon of Light community hub and fans are able to support the Foundation's work in a number of ways – which includes the purchase of 'Heart on Your Sleeve' silver pin badges.
Priced at £3 each, they are a way to support the charity, with proceeds going straight to the Foundation.
Further information on the Foundation of Light can be found HERE
Plymouth Argyle:
Championship side Plymouth Argyle continue with the highly successful Project 35 programme that was launched last season – a landmark project in association with Ginsters that aims to tackle food poverty across the South West.
The club continues to run a range of food poverty initiatives that aim to support families in the local area, with the project including things like food collections at games and adult education programmes tailored towards providing information on how to create healthy meals at home on a budget.
Further information on the Argyle Community Trust can be found HERE
Middlesbrough:
Middlesbrough continue to work with a range of local partners to benefit those in the North East, with the recent home game with Stoke having been a prime example of the way in which the club is hard at work through with its charitable foundation.
During that one game alone, the club helped to support the Middlesbrough Foodbank with a special collection, whilst football boots, Astro turf trainers and winter coats were collected alongside the foundation run by first team manager Michael Carrick to be recycled in the local community.
An appeal for Christmas gifts for children to be distributed by the Salvation Army also provided popular, and another collection will be held in early December when Ipswich Town visit the Riverside.
Further information on the MFC Foundation can be found HERE