Audi Reveal The All-New Audi A3 Sportback Plug-In Hybrid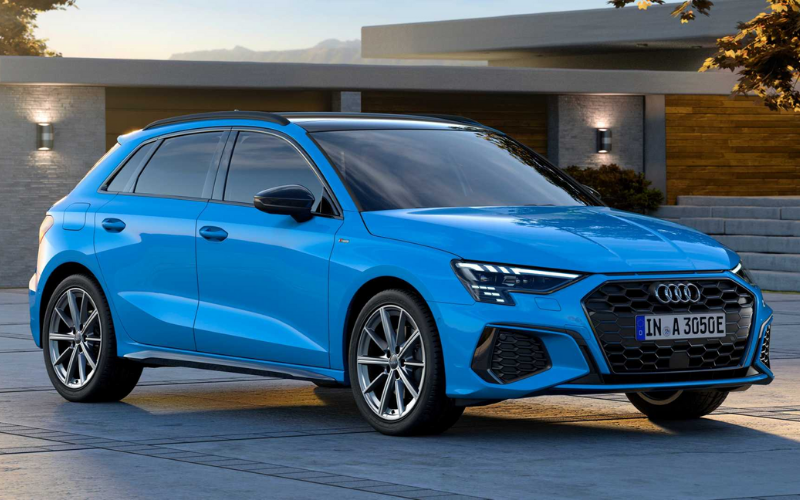 The first plug-in hybrid version of this year's recently launched Audi A3 Sportback will go on sale later this year.
The all-new Audi A3 Sportback PHEV will offer an incredibly impressive 48 miles of pure-electric driving – more than enough to cover most people's daily commuting and runabouts.
An overhauled new Audi A3 went on sale earlier this year with a range of self-charging hybrid, petrol and diesel engines.
Now, Audi has revealed that the line-up will be joined later this year by the A3 Sportback 40 TFSIe plug-in hybrid, with a higher-performance version due to follow soon after.
The plug-in hybrid powertrain in the 40 TFSIe is set to feature a 1.4-litre four-cylinder petrol engine, producing 147bhp and 184lb ft of torque.
The petrol engine will be paired with an electric motor housed within the six-speed gearbox, producing 107bhp and 258lb ft. When combined, Audi have confirmed that the units have a maximum system output of 201bhp and 258lb ft.
The all-new Audi A3 Sportback PHEV will hit 0-62mph in just 7.6 seconds. It will be capable of reaching a top speed of 141mph.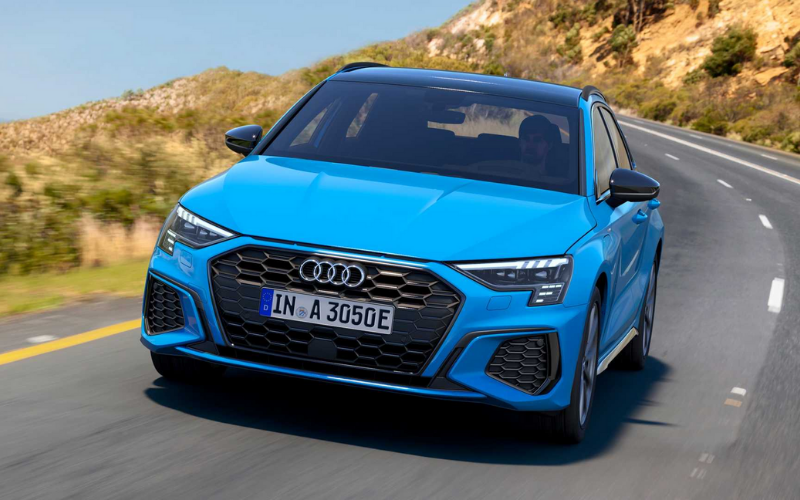 The NEDC-rated fuel economy is said to be 188-202mpg, whilst CO2 emissions are 34-34g/km. The power for the electric motor is stored in a 13.0kWh battery located underneath the rear seats.
In terms of charging at home, this can be done via a 230V power capable at up to 2.9kW, which takes around just four hours to complete a full charge. The new A3 Sportback PHEV can also be charged via a Mode 3 cable at public (rapid) charging points.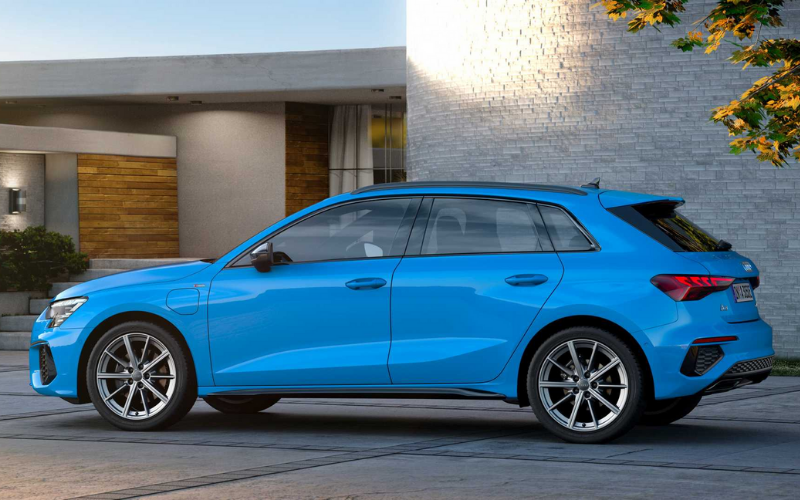 The new A3 model can reach 87mph on electric power alone, and features EV and hybrid modes, along with Battery Hold and Battery Charge settings that maintain the current charge level or recapture as much energy as possible, respectively.
That new A3 Sportback plug-in also hosts Audi's famous drive select system, which features comfort, auto, dynamic and individual driving modes, so that the driver can tailor their journey to how they like or to their surroundings.
The upgraded infotainment system is to feature a number of hybrid-specific functions too, including a 'Powermeter' in the digital instrument cluster and an energy flow option hosted on the central 10.1-inch touchscreen media display.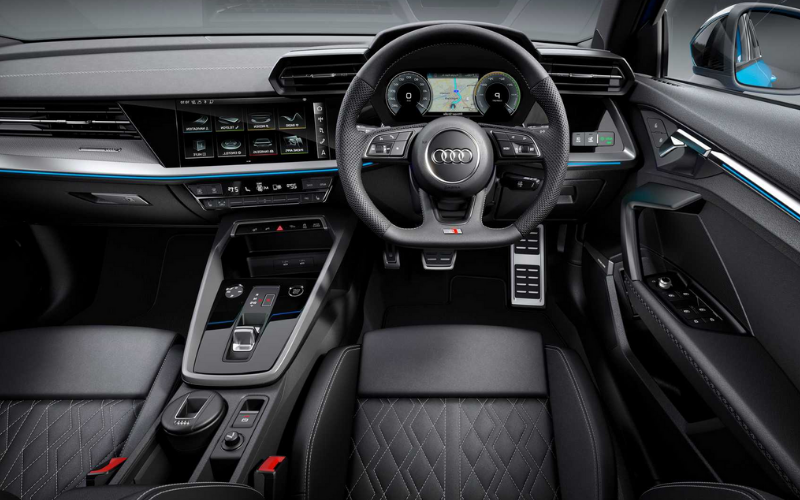 The all-new A3 Sportback 40 TFSIe sits on uniquely designed 16-inch alloy wheels as standard, with 17-inch and 18-inch versions available as options too
Audi first established the premium compact class segment with the A3 in 1996. The fourth generation of this very successful model has now been introduced to the market – sporty, digitalised and fully connected. You can learn more about the new A3 Sportback, here.
Now that a powerful PHEV variant of the celebrated A3 Sportback is to become available, Audi offers a model that is highly efficient too.
Orders may be taken now, with deliveries to be made later this year. Keep an eye out for the fantastic deals that will be available online on the all-new Audi A3 Sportback PHEV, here at Hereford Audi.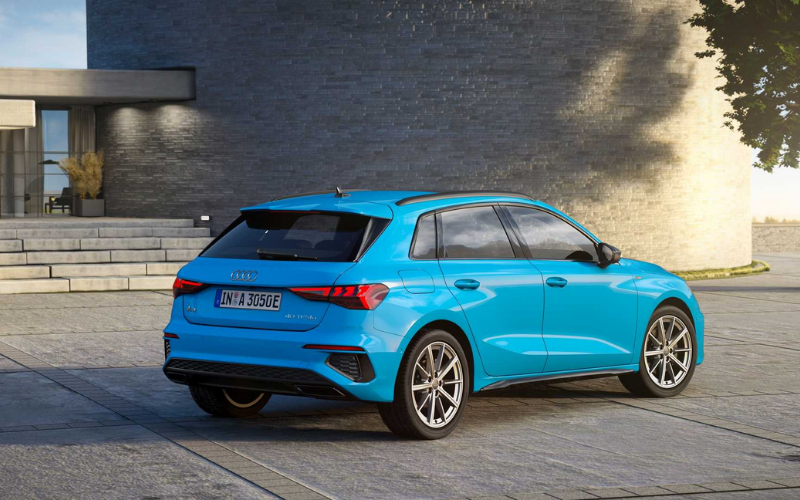 UK pricing is unconfirmed, although in Germany pricing will start from around 37,470 Euros (about £34,200). That compares with the base price of around £22,410 for the entry-level A3 Sportback.
In the meantime, take a look at the current offers available on the iconic Audi A3:
Alternatively, if you'd like to register your interest in the upcoming A3 Sportback plug-in hybrid, click the link below and get in touch: