Auto Trader Names The Mercedes-Benz A-Class Best Car For New Drivers 2020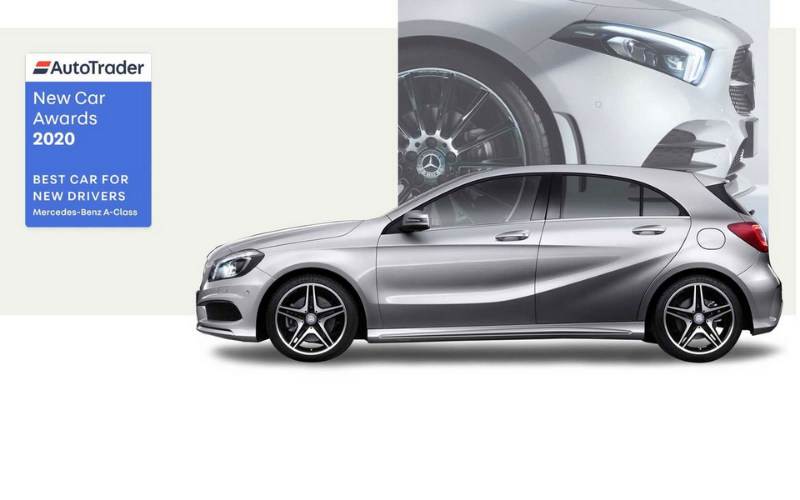 Find out why the Auto Trader New Car Awards 2020 named the Mercedes-Benz A-Class as the winner of the Best Car for New Drivers category.
Auto Trader is an established group that buys and sells used cars, by working with manufacturers and retailers. This week however, they revealed the winners of their Auto Trader New Car Awards 2020.
The annual awards have been decided by the public – the winners were voted for by over 181,000 UK car buyers.
From this year's awards, Vertu Mercedes-Benz are proud to share that the Mercedes-Benz A-Class achieved Best Car for New Drivers, beating many worthy competitors in its category.
Auto Trader published the following reasons as to why the A-Class won:
'There's a lot to get to grips with when you first take to the road, and those new to driving need a dependable car that takes the stress out of traffic, parking and all the other hazards that could send your anxiety levels rocketing.
'The cars you liked in this category included the Ford Fiesta, a first-car favourite for generations thanks to its nippy handling and affordability.
'The VW Golf also earned praise but the overall win by the Mercedes-Benz A-Class proves new drivers are as bothered about style, performance and features as they are affordability.
'For a car from a premium brand like Mercedes to win an award like this might seem surprising but, whatever their age, new drivers are clearly an image conscious bunch who like their tech. And the A-Class delivers on both. "I love the build quality of the interior," said one owner. "Nothing in its class compares to the quality, finish and features."
'"It is a very attractive car, very modern in all areas," said another. "It drives well and is good value on running costs and purchase price." Similar comments praising style, performance technology, attention to detail and more were common across the board, underlining just how demanding new drivers are.'
Come and see what makes the new Mercedes-Benz A-Class special for yourself; it's available now at your local Vertu Mercedes-Benz retailer for a test drive.
You can also view and shop the amazing deals we have here at Vertu Mercedes-Benz, available on the new A-Class: