AutoTrader Crowns The Volkswagen Amarok As Their Best Utility Vehicle Of 2020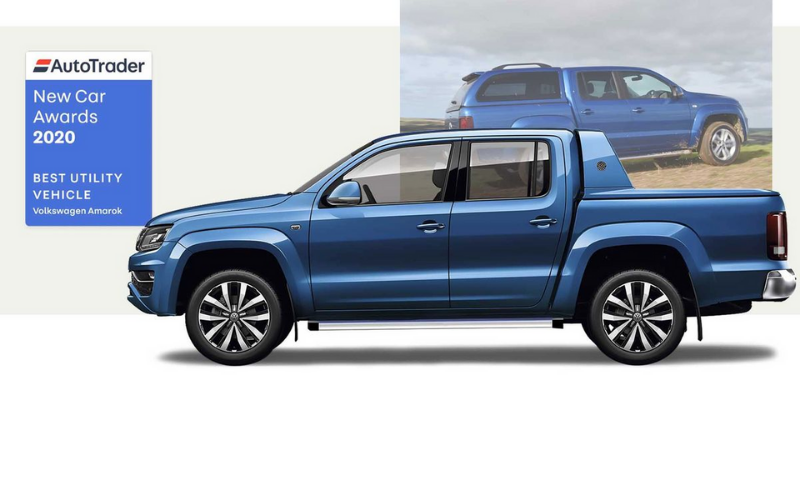 Despite being a highly competitive category, the Auto Trader New Car Awards 2020 named the new Volkswagen Amarok as the winner of the Best Utility Vehicle award.
Auto Trader is an established group that buys and sells used cars, by working with manufacturers and retailers. This week however, they revealed the winners of their Auto Trader New Car Awards 2020.
The annual awards have been decided by the public – the winners were voted for by over 181,000 UK car buyers.
From this year's awards, Vertu Motors are proud to share that the Volkswagen Amarok achieved Best Utility Vehicle, beating many worth competitors in its category.
Auto Trader published the following reasons as to why the Amarok won:
'It's a three-horse race in this category, with all our utility vehicles offering a similar package of burly, dependable pick-up practicality, on- and off-road performance and the inherent toughness you'd expect for a working vehicle.
'The Mercedes-Benz X-Class and Isuzu D-Max both impressed but the top prize goes to the VW Amarok, its combination of toughness and style endearing it to both commercial users and lifestyle owners, the latter attracted by the tough image.
'"It is large, very adaptable and can carry large, bulky items very easily," said one owner, who also praised its surprising refinement. "Extremely comfortable on a long drive, handles the state of the roads very easily."
'"The V6 engine is smooth, and the gearbox is amazing," said another. "The quality of the interior is good, with lots of features."'
Come and see what makes the new Volkswagen Amarok special for yourself; it's available now to test drive.
You can also view and shop the amazing deals we have here at Vertu Motors, available on the new Volkswagen Amarok: