BMW Announces Partnership with National Parks UK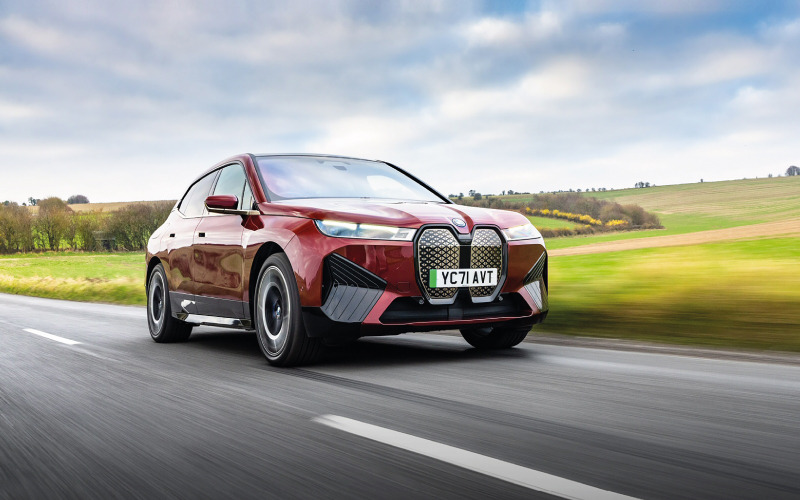 BMW UK has announced a unique three-year partnership with National Parks UK. This will help improve electric vehicle access while boosting nature restoration at some of the most beautiful locations across the country.
The scheme, named Recharge in Nature, will aim to make each of the UK's 15 National Parks more accessible for EVs. Important biodiversity and sustainability initiatives within the Parks will be supported.
The UK's National Parks are popular tourist spots. They record over 100 million visits a year on average. A whopping 90% of these visits are made by car, making accessibility a matter of importance.
Electric vehicles continue to surge in popularity. With this, it has become clear the charging infrastructure for EVs is limited across the UK's National Parks. The new partnership will increase the amount of PodPoint recharging posts at key locations.
The first location to see this investment is the Lake District – the most visited National Park in the UK. Charge points at Windermere, Ambleside, Hawkshead, and Coniston will put these beautiful visitor hotspots on the EV map.
Over the course of the next three years, the partnership will see BMW UK support many locally delivered schemes. These will centre around enabling more sustainable tourism, nature restoration and improving biodiversity.
The first grant from Recharge in Nature will restore the dew ponds in the South Downs National Park. There will be further projects lined up for Snowdonia, Dartmoor and Lock Lomond & The Trossachs beginning in 2023.
Chris Brownridge, CEO, BMW UK, commented, "Sustainability is at the heart of our business and enhancing the EV recharging network in the UK's National Parks will help to make these favourite destinations more accessible for the increasing numbers of drivers who choose an electric car, as well as to support local communities in their shift to the new technology. With biodiversity and the health of UK nature more important than ever before, we are also pleased to support a range of local projects within the Parks to help preserve these precious landscapes for the future."
Richard Leafe, CEO, Lake District National Park, said, "In the Lake District, we are aiming to be a net zero National Park by 2037 and one of the best ways to achieve this is by reducing carbon emissions from visitor travel. Our partnership with BMW is a significant step towards this, giving visitors and communities a wider choice of sustainable travel options, meaning we can all play a part in continuing to protect and enhance this special place."
Visit our EV Hub to learn more about electric and hybrid vehicles - or follow the links below for more.