BMW X1 Receives Exciting Revamp for 2023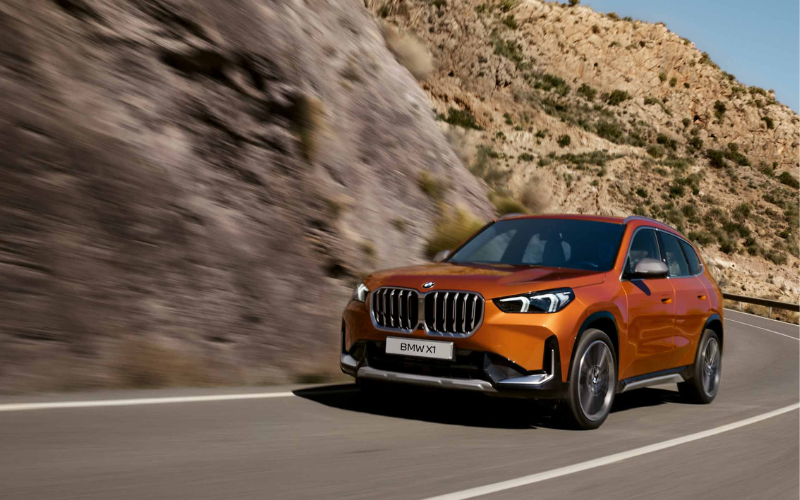 The all-new SUV is a highly-anticipated addition to the BMW range set for global release next year, not least due to the updated design and technology, but with a budget-friendly price tag.
The BMW X1 was already a firm favourite from the German car manufacturer, but with a fresh, new design for 2023, it has received an exciting upgrade that can only help to boost its popularity.
Described as 'Compact Yet Mighty' by the brand, the new-and-improved BMW X1 takes its place as the entry-level SUV among the line-up, with a compromising price yet all the same performance and style.
Let's take a closer look at the new BMW X1 and what it will offer to motorists next year.
Comfortable, Convenient Design
From the inside out, the BMW X1 reflects the sophistication and excellence that has long been associated with the brand.
With an improved cockpit design, staying connected while on the road is effortless with a 10.25-inch digital instrument cluster and a 10.7-inch colour touchscreen display.
Coupled with the latest iDrive 8 Operating System from BMW, this offers convenient features such as Intelligent Personal Assist and compatibility with Apple CarPlay and Android Auto.
There is also plenty of room inside for optimal comfort including luxuriously upholstered seats which are available in a sporty, bolstered design with the M Sport Package, and convenience at your fingertips with a toggle-switch lever and floating centre console.
The new BMW X1 also brings comfort into the everyday with features such as automatic climate control and ambient interior lighting so you can sit back and relax during the journey.
Outside, the BMW X1 also benefits from sophisticated style with the signature BMW kidney-shaped front grille, raised wheel arches, LED headlights, and alloy wheels.
Impressive Performance
The BMW X1 also defies expectations when it comes to performance, surpassing those you may have with a more budget-line SUV.
Under the hood, there's a powerful turbocharged 2.0-litre four-cylinder engine as used in the previous version. Though the BMW X1 has been given a slight upgrade to help it produce 241hp, a whopping 13 times higher than earlier models.
It also comes with a new seven-speed dual-clutch automatic transmission for smoother journeys without the hassle of changing gears so that you can enjoy the ride just as much as your passengers will.
With these upgrades, the BMW X1 reaches 60mph in a rapid 6.2 seconds, and benefits from improved suspension for increased control and handling on more challenging terrains.
With the M Sport Package, there is also the option for an adaptive suspension system, as well as steering-mounted shift paddles.
Economy
EPA estimates suggest that the new BMW X1 should be capable of producing 25mpg in the city, and 34mpg on the motorway.
This may make it fall slightly shorter when compared to other models, though with a price tag of around £31,695 and uncompromising design and performance, the BMW X1 certainly makes up for this in other areas.
Like what you see? Browse new BMW X1 deals now by clicking the button below. For more BMW news and updates, keep an eye on our newsroom.