Bolton Youngers Enjoy Land Rover Experience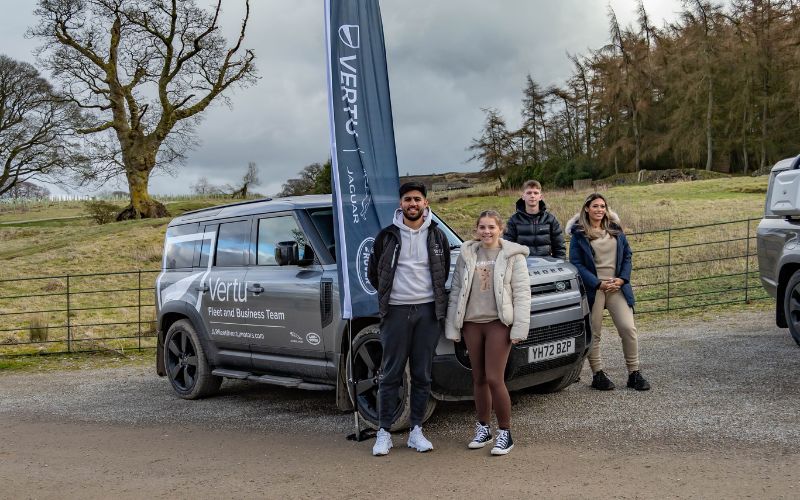 Vertu Bolton Jaguar Land Rover's support for Bolton Lads and Girls Club has enabled a group of young people to enjoy the experience of a lifetime driving off road Land Rovers.
The nine youngsters from the Bolton area visited the JLR Experience Centre in Skipton, North Yorkshire, to be driven in iconic cars and witness intense inclines, dramatic descents and sideways tilts in a safe and controlled environment.
Vertu Bolton Jaguar Land Rover is a patron of Bolton Lads and Girls Club, which offers sports, arts, mentoring and community outreach to around 3,500 young people in Bolton, with extra support for those facing challenges in their lives. It also aims to improve young people's employability rates and have a positive impact on young minds.
The group had previously visited the dealership to meet its apprentices, view the cars on display and chat about the exciting opportunities available in the motor retail sector that they could aspire to.
Paul Nichols, Business Development Manager at Vertu Bolton Jaguar Land Rover, said: "This fantastic day out gave the young people of Bolton an opportunity to try something they never dreamed would be possible.
"It was very rewarding to be able to build on our patronage of Bolton Lads and Girls Club and do something practical: an activity that those taking part will remember for a very long time.
"Bolton has some very deprived areas and the club does amazing work with children and young people, who often come from very difficult backgrounds. We have many plans to continue our support and look forward to working with them as part of our community-focused programme."
Victoria Hozaifeh, Philanthropy Manager at Bolton Lads and Girls Club, said: "It is only through the generosity of our patrons and supporters that we can continue to deliver our life-changing services.
"We can't thank the team at Vertu Bolton Jaguar Land Rover and the instructors at the JLR Experience Centre in Skipton enough for enabling this wonderful day. Everyone participating had the most amazing time and the smiles on their faces on the way home said it all!
"It is an important part of our work to demonstrate the career opportunities available and support the future aspirations of our young people - both the visit to the dealership and the driving experience did this."