Boston Man Matthew Gambles On A Career In Motor Retail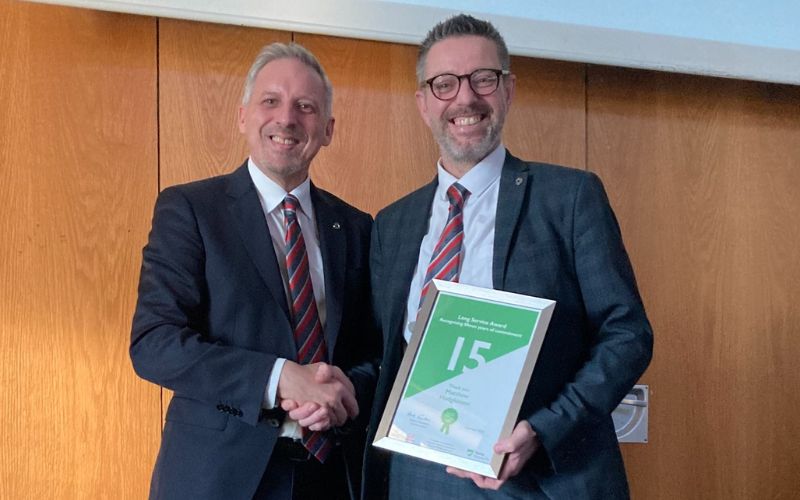 Matthew Hodgkinson is celebrating 15 years' service and a career path to management at Vertu Honda Boston.
The former professional poker player joined the dealership as a Sales Executive, working his way up to General Manager after taking advantage of many of the professional development opportunities offered by Vertu Motors.
Matthew said: "Although my previous life was very glamorous and I travelled the world, including playing in the World Series of Poker in Las Vegas, the time came to settle down and get a 'proper' job.
"Joining Vertu Motors was the best decision I ever made. The company places a huge emphasis on offering its colleagues the chance to grow and progress; I have completed many training and development courses, which have enabled me to lead our great team at Vertu Honda Boston so successfully.
"I am proud to have completed 15 years' service and look forward to the next 15!"
Chris Taylor, Group Operations Director at Vertu Motors, said: "Since Matt joined us it's been an absolute pleasure to see him grow with the business. Matt's unwavering commitment to leading and developing his team at Vertu Honda Boston ensures they are regularly ranked among the highest performers in the Honda network.
"Matt and his team are particularly proud of the high levels of customer service delivered by a friendly team of experts, united by a true passion for the Honda brand."