Burnley FC Launch Online Gaming Community with Rival Gaming Partnership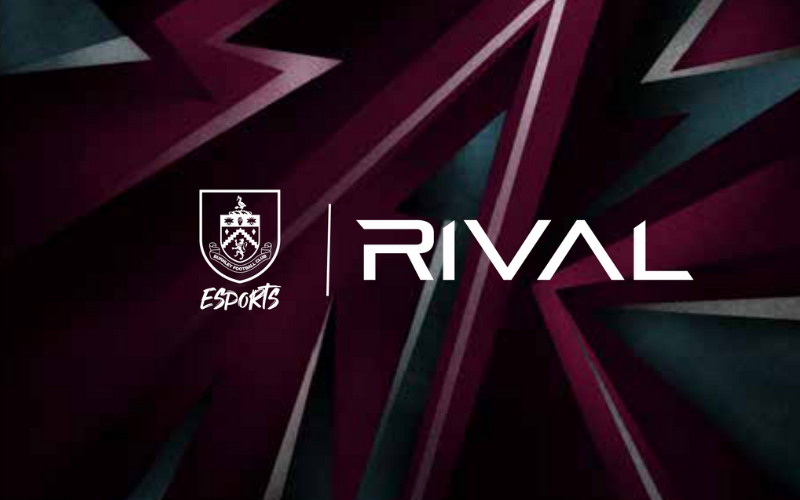 The club have formed a new partnership with the Rival enterprise platform to create a gaming community, connecting fans and gamers to the club.
Good news for Burnley FC fans and gamers alike, as the club have just launched a new online gaming community with the help of fan engagement platform Rival.
The partnership will introduce gamers to Burnley FC's Esports team, offering players the chance to participate in tournaments across several titles - from FIFA and Rocket League, to Valorant and Overwatch.
Fans will be in with a chance to win awards and other fantastic experiences through collecting Rival Points throughout the season, including signed shirts, tickets to events and more.
Rival has built up an impressive portfolio within the industry, with over 35 partners globally from sports properties, media, tech, and brands. Among these are nine European football clubs and two MLS clubs.
Using exclusive technology, Rival helps different companies to integrate gaming and Esports into their businesses, helping them connect with new customers and increase engagement through utilising a love of gaming and being part of a gaming community.
Here are some of the other companies Rival currently offers its services to:
- Seattle Seahawks (NFL)
- Monumental Sports and Entertainment
- Florida Panthers (NFL)
- Detroit Pistons (NBA)
- NBA 2K League
- Liverpool F.C (English Premier League)
- Leeds United (English Premier League)
- Amateur Athletic Union (AAU)
- Pop Warner Little Scholars
For those wanting to take part, thankfully you won't have to wait long! The first FIFA tournament has been scheduled for Thursday 25th August, with a Rocket League tournament soon to follow on Thursday 8th September.
The winners will receive a signed shirt - a great win for any football fan. Think you've got what it takes? Sign up for the tournaments here.
Take a look at some of the action in the video below:
Steve Hawthorn, the Club's Head of Esports, said:
"Over the last three years, our Esports offering has gone from strength to strength.
It includes a FIFA Pro team that has finished in the top 8 in Europe in the FIFAe Club World Cup, and we have an Esports Academy in partnership with Burnley College running a BTEC in Esports.
The missing piece was to connect fans and gamers with Burnley FC by offering them a platform in which they can compete in tournaments run by the Club on the titles they love.
Rival was the perfect platform for this, and we are thrilled at the partnership and what it has to offer."
Like what you see? For more Burnley FC news and updates, stay tuned to our newsroom.