Chris Kamara Revisits his Middlesbrough Roots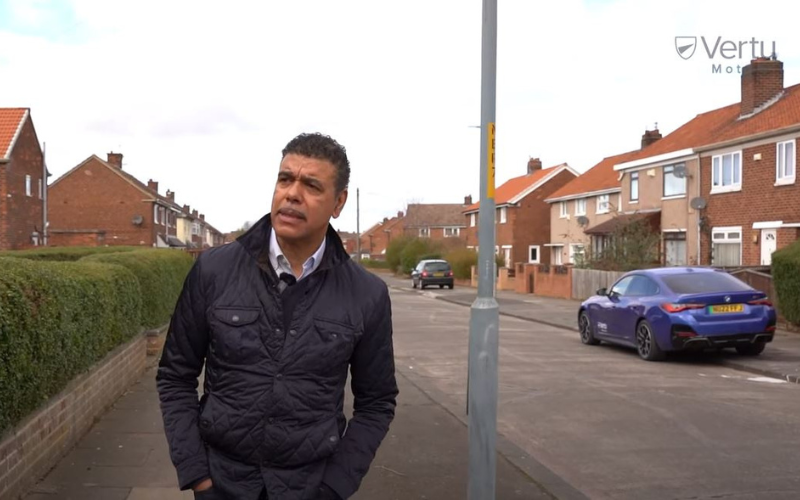 As a proud partner of Middlesbrough Football Club, we understand the passion that people from the local area have for the Boro. It's quite frankly, unbelievable, Jeff!
We caught up with footballing legend and broadcaster, Chris Kamara as he took a trip down memory lane in his cherished hometown.
Watch the video below.
Kammy reveals what it was like growing up in the city and the challenges he faced, paying tribute to the special friends that helped him through tough times.
He talks about how he always dreamt of playing for Boro and how incredible it was to be able to play football on a professional level.
Chris then heads for a Chicken Parmo – the Teesside culinary institution famed for its reputation as the perfect end to a night out!
He also pops into Middlesbrough's training ground for a chat with star defender Dael Fry. The club are known for producing great young talent, and Kammy believes Dael is no exception – having demonstrated that he can hold his own against top Premier League players like Cristiano Ronaldo.
It's clear that Kamara is proud of his roots and grateful to have been brought up in the city of Middlesbrough. We are delighted to partner with a club that has such a strong following and sense of community.
Keep an eye on our Newsroom to stay up to date with our involvement with Middlesbrough FC.