Did You Know That Volkswagen Pioneered Computer Car Check-Ups?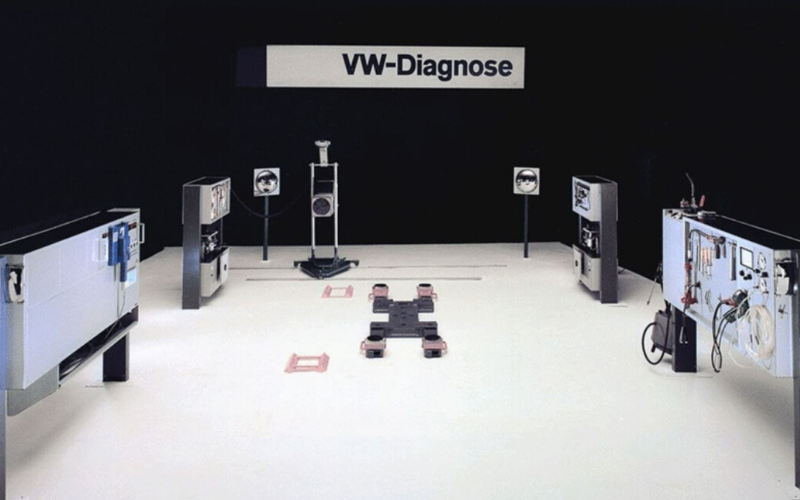 Recognised now as a crucial component when servicing a vehicle, Volkswagen was the first to digitise servicing at one of their dealerships back in 1968.
At present when looking at a car's state of health, everything starts with plugging in a computer. A dealership's service department relies on these (now) small machines, to determine what detail is affecting the car's performance.
Some issues may be obvious, but others can be minute and hard to pinpoint – the code the diagnostic machine churns out can save time and effort, allowing the technician to get on with the solution.
Even if you have to call out breakdown services, the mechanic will often begin by connecting a laptop to the diagnostics port.
Diagnostic computers may seem a fairly modern development, but in fact the informative machines go back to 1968, when Volkswagen announced its 'diagnostic and service centre system' in Germany.
Immediately recognised as invaluable, Volkswagen's original digital check-up system was quickly introduced to all service departments.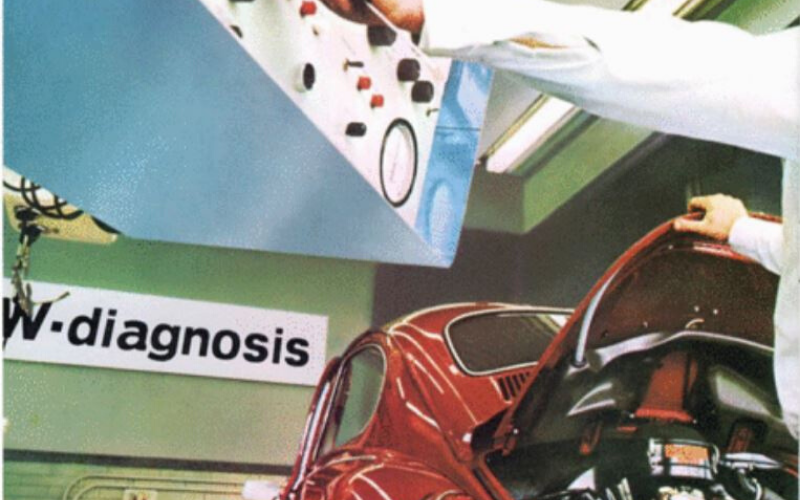 Volkswagen confirmed this in their 1969 annual report, 'as a result, the VW service centres are now equipped with the latest technical equipment for prompt and excellent customer service.'
As you would expect for the time, the digital element was fairly rudimentary; some diagnostic tests made use of gauges, but for others, the diagnosis output was either a positive or negative result.
The whole diagnostic check was said to last under an hour, despite running between 50 and 70 tests (depending on the type of vehicle). However, some of these were just manual observations entered by the garage technician.
Back in October 1969, the automotive publication Autocar explained that: 'By means of electronic and mechanical diagnosis equipment designed and built specifically for Volkswagen cars by Bosch, 289 of the 300-odd VW dealers in Britain are now able to carry out a health check on any type of VW car or commercial vehicle.'
With all 1970-model Volkswagens, it was recorded that the purchase would come with five vouchers, entitling the owner to diagnostic service checks during their car's first 24,000 miles.
These vouchers were valid for five years and apply to the car, rather than the owner, so that the service continued if the car changes hands!
The diagnostic machines used today are a lot more sophisticated, smaller, simpler and quicker to use. However, the technology behind their operation is as innovative for the time as it was back then.
Volkswagen continue to make great leaps in automotive technology and we are excited to see what's next.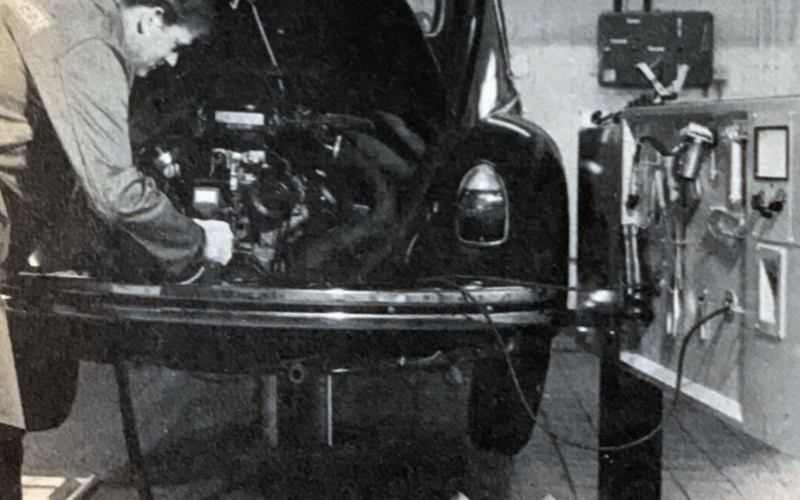 Photo credit: Autocar Archive
For guaranteed peace of mind for you and your car, Vertu Motors has Priority Service Plans available.
Priority Service Plans are a smart way to look after your Volkswagen – they guarantee:
- Affordable Interest free monthly payments
- All inclusive - servicing, parts, labour & MOT
- You save up to 25% compared to standard servicing costs
- You can cancel anytime or transfer to another vehicle.
Click here to find out more or enquire: