Discover Why The Land Rover Discovery Makes A Perfect Family Car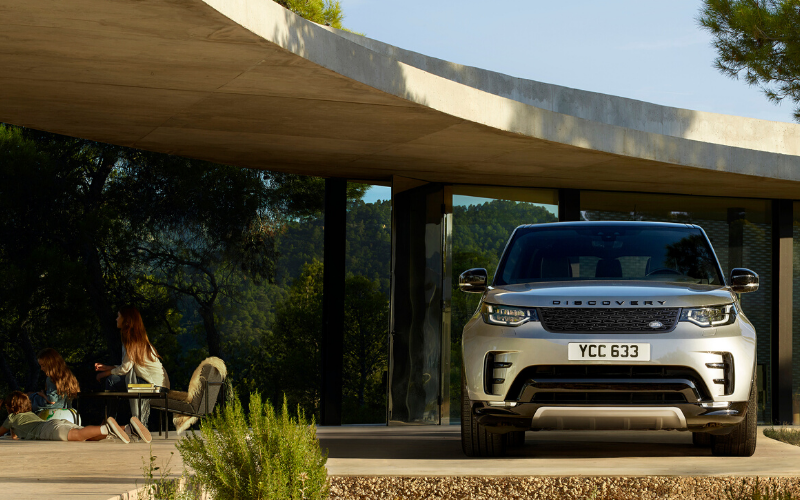 Having been on sale as a large SUV favourite for over thirty years now, Land Rover have proved that their Discovery off-roader is a reliable, safe and comfortable choice for your family.
We've come up with a few clear reasons as to why the Discovery is suited to look after your precious cargo - getting your family where you need to be, in comfort and style, with nothing to get in its way.
Despite being completely functional and agile on any terrain, the Land Rover Discovery's design is still definitely something to be envied on the school-run.
The Discovery is beautifully proportioned with a strong and athletic appearance, promising to look after your family whatever the journey.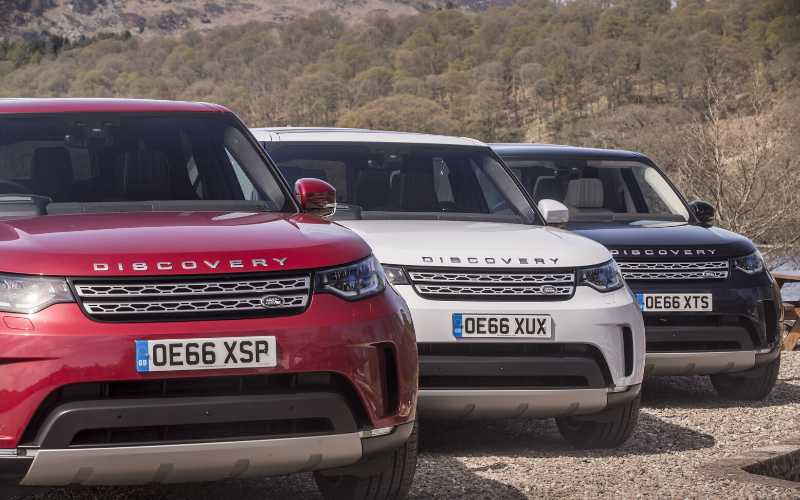 As a family car it can go anywhere and do anything – park with ease at the side-lines of a muddy football pitch or carve through the snow to the shops in winter – the Discovery is limitless so that your family never has to compromise.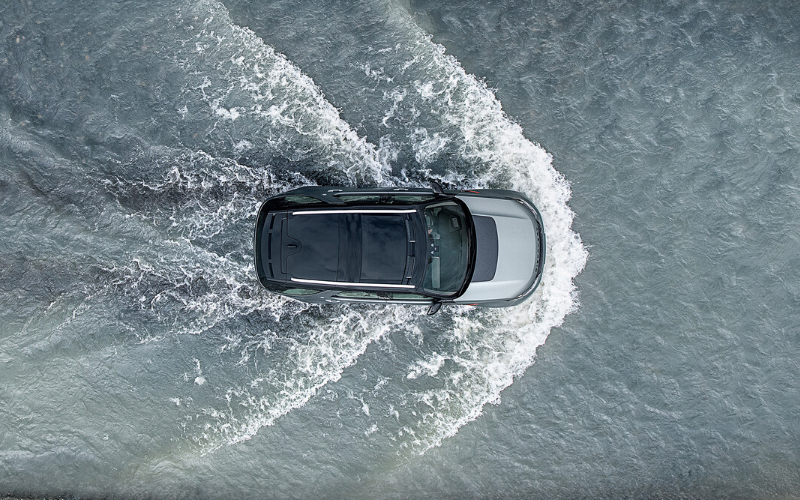 It Comes Family Sized
The Discovery's bold appearance and confident stance mean you won't lose it in a car park, and importantly, there's loads of space for a growing family too. The Discovery is capable of housing seven passengers – all comfortably in full-sized seats.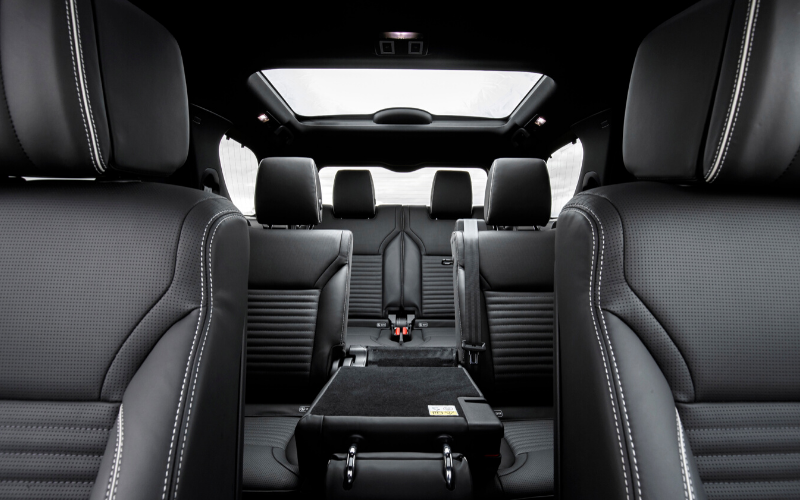 The large windows and electronic height-adjustable seat give good visibility over traffic, while it's sleek styling and lines still fit into an urban landscape. Come rain or shine, no matter the weather, the Discovery's class-leading wading depth and all-terrain ability means the driver can dash effortlessly from school, to clubs, to home – all before bedtime!
It's additionally easy to pack a Discovery with plenty of passengers – and everyone's luggage too. Parents won't have to worry about lugging changing bags, PE kits, school projects, instruments or a buggy, as the Discovery comes with room for it all!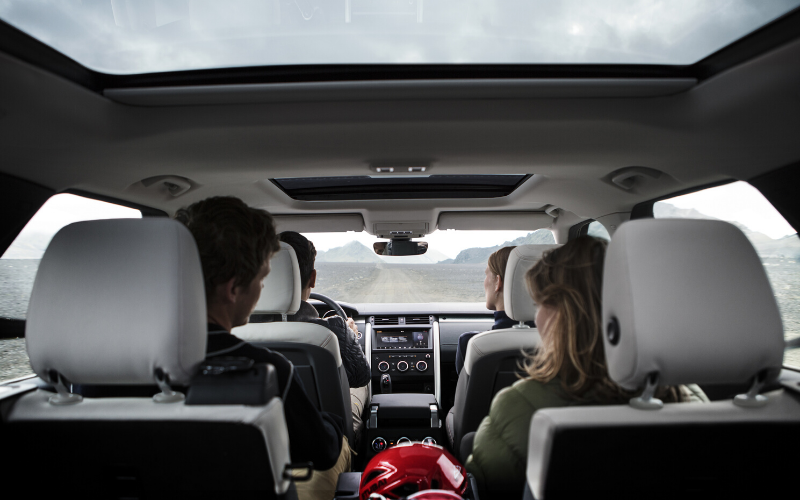 The Land Rover Discovery's leather seats are durable and importantly: washable. Land Rover accessories are also available, such as boot liners with utility pockets – great for keeping the dog's muddy paws from ruining fabric!
Discover Advanced Technology
The all-new Discovery comes with Land Rover's best infotainment system, so that every passenger is entertained and impressed. The Discovery's 10-inch Touch Pro Duo infotainment system makes it simple to use all the state-of-the-art technology available.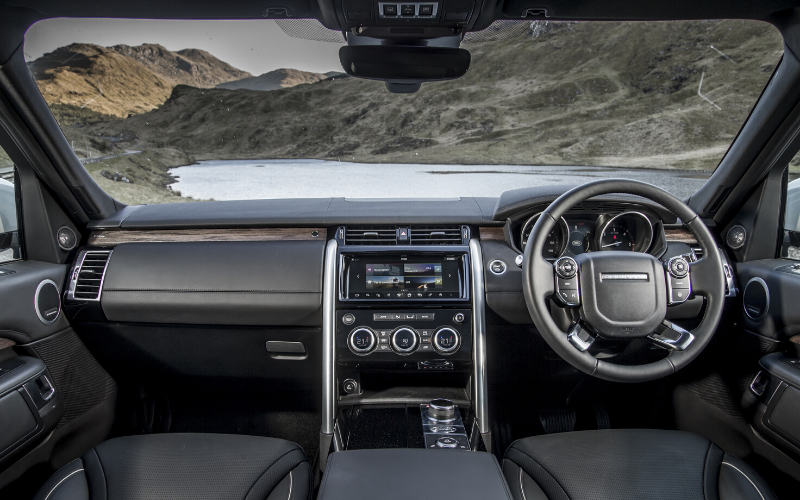 An intelligent navigation system optimises your drive time, whilst 4G Wi-Fi capability and the Discovery's host of connectivity features mean it's easy to keep in touch with anyone, anywhere – especially handy if you need to call home for back-up!
Avoid the 'are we there yet?' chorus with a live ETA on the Sat-Nav, which equally finds the best route possible. Apple CarPlay and Android Connectivity means that no one will be short on tunes for a carpool karaoke either.
Optional rear heated seats promise that every passenger can be comfortable too - even in the third row!
It Has A 5-Star Safety Rating
With a larger presence on the road, the large off-road SUV Discovery comes with a host of great features to keep you and your younger passengers as safe as possible.
The Euro NCAP is an independent organisation to judge a car's safety, producing yearly reports on all the latest models. Having reviewed the Discovery, Euro NCAP declared the large Land Rover to have a 5-star safety rating with just its standard features intact.
As well as the usual safety mod-cons of a new car, including ISOFIX fittings for the really little ones, the Discovery comes with Speed Assistance and Lane Assistance Systems as standard. That means your Discovery will automatically keep a look out for and avoid if possible, potential dangers on the road.
This definitely gives a driver peace of mind when they're carrying precious cargo.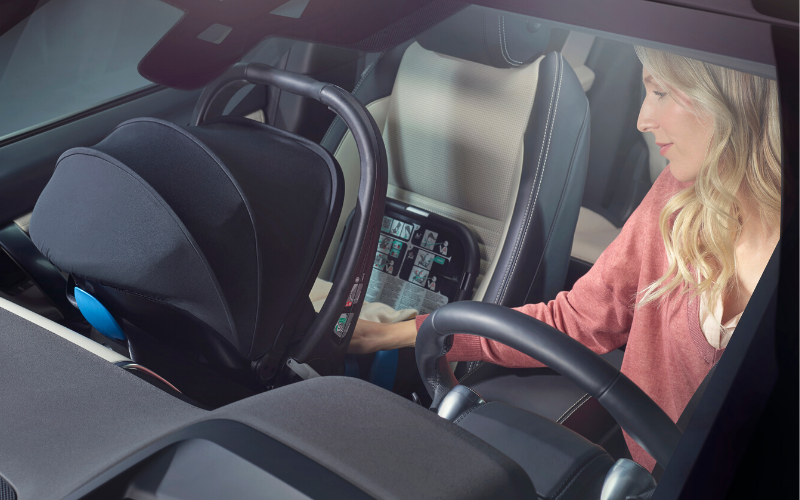 Prices for the Discovery start from £47,745 for the 2.0 Si4 S 5dr model.
At that figure, the Discovery is very good value for money, considering the SUV provides such high levels of comfort and luxury, combined with cutting-edge technology and great performance.
It becomes incredibly hard to fault the newest Discovery – it's a clear choice for families looking for a car that suits everyone's needs.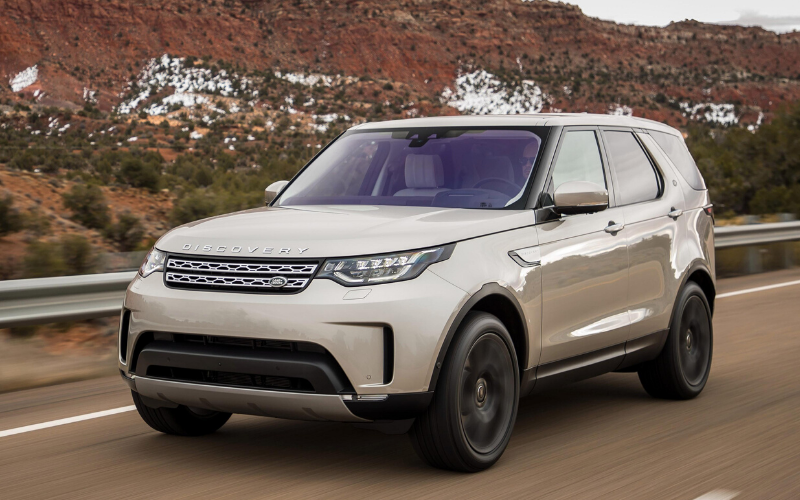 Take a look at the all-new Land Rover Discovery available now – enquire about one of our amazing deals here at Farnell Land Rover today: