Does The Jeep Grand Cherokee Make A Good Family Car?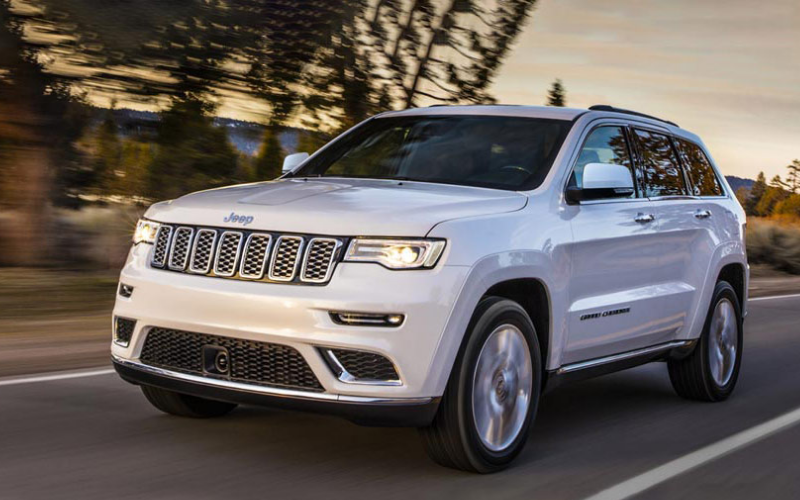 It's difficult to pick the perfect vehicle that guarantees to look after your family – you want a car that has all the bells and whistles to keep the kids entertained, whilst also hosting the safety features that help protect them too.
Offering outstanding practicality and comfort, the Jeep Grand Cherokee makes an excellent family car. From space and safety, to style and technology, the Grand Cherokee has everything you need:
Is the Jeep Grand Cherokee big enough for my family?
The clue is in the name - the Jeep Grand Cherokee definitely comes family-sized!
From the outside, the Grand Cherokee's bold appearance and strong SUV stance gives you great confidence on the school run.
Inside, there's plenty of room for a growing family and all of the baggage that comes with it!
The spacious interior gives each passenger a comfortable, wide seat and as a five-seater, the boot space is an impressive 782-litres large. Parents won't have to worry about lugging changing bags, PE kits, school projects, instruments or a buggy, as the Jeep Grand Cherokee comes with room for it all.
If you like to sit high up, that's another reason to consider the Grand Cherokee – as a large off-roader, it places you further away from the road and gives much better visibility over traffic.
Despite its large footprint, the Jeep Grand Cherokee is easy really to drive, dashing effortlessly from school, to clubs, to home – all before bedtime! Plus, the Grand Cherokee's seats are soft yet durable; they're ready for a day of activities and to sleep soundly in on the way home.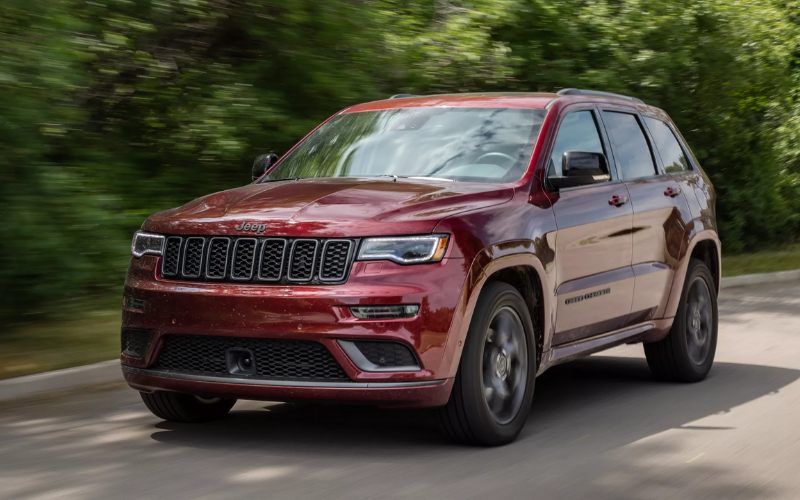 What helpful technology does the Jeep Grand Cherokee offer?
To give a helping hand when family life gets hectic, the Grand Cherokee offers loads of features to keep everyone satisfied during car journeys.
The Jeep Grand Cherokee comes with a state-of-the-art infotainment system, so that even a stubborn teenager would be impressed and entertained. The Grand Cherokee's centralised 8.4-inch deluxe Uconnect touchscreen makes it easy to navigate and use all the cutting-edge technology available.
An intelligent navigation system optimises your drive time, whilst the Jeep Grand Cherokee's host of connectivity features mean it's easy to keep in touch with anyone, anywhere – especially handy if you need to call home for back-up!
With a live ETA on the Grand Cherokee's advanced Sat-Nav, which also finds the best route possible, you should successfully avoid the 'Are we there yet?' chorus from the back.
Apple CarPlay and Android Auto connectivity ensure that no one will be short on tunes for a carpool karaoke either!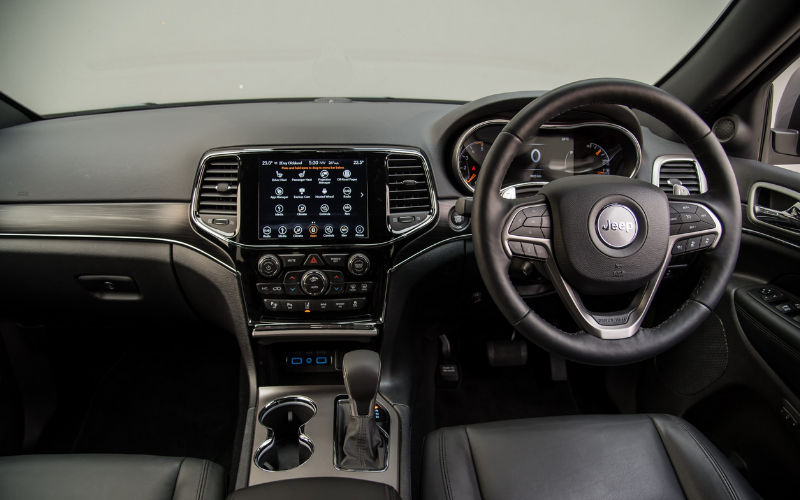 Is the Jeep Grand Cherokee a safe car?
With a much larger presence on the road, the latest Jeep Grand Cherokee offers a host of great features to keep you and your younger passengers as safe as possible.
In total, the Jeep Grand Cherokee has over 70 available safety and security features. These are all designed to alert and aid you during challenging driving situations.
As well as the usual safety mod-cons of a new car, including ISOFIX fittings for the really little ones, the Grand Cherokee comes with Accident Avoidance Systems, Park Assist, Land Keep Assist and Lane Departure Assistance Systems.
Your Jeep will automatically keep a look out for, and avoid if possible, potential dangers on the road.
This definitely gives a parent peace of mind when you're carrying precious cargo!
From weekend adventures to the busy school-run, the Jeep Grand Cherokee is ready for action.
Providing an impressive all-wheel drive performance, the Jeep Grand Cherokee can tackle snowy mornings with ease and any family excursion you've got planned.
No matter how wild or rugged your camping trip gets, the Grand Cherokee will keep up. If you're planning a mini-break with your caravan next summer, the Jeep Grand Cherokee is a strong tow car too, with the bulk of the 3.0-litre V6 diesels being able to pull 3,500kg!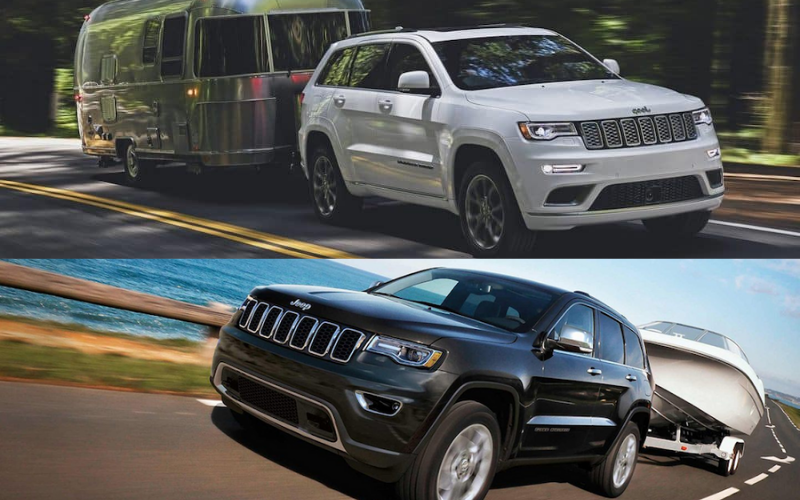 The Jeep Grand Cherokee is great value for money, considering the family SUV provides such high levels of comfort and functionality, combined with cutting-edge technology and great performance.
It's really hard to find any fault with the Jeep Grand Cherokee - it's a fantastic choice for families looking for a car that takes care of everyone.
Interested in getting behind the wheel of your own Jeep Grand Cherokee? We're here to help. Enquire about one of our amazing deals, today: