Double Win For Jeep At 2021 4x4 Of The Year Awards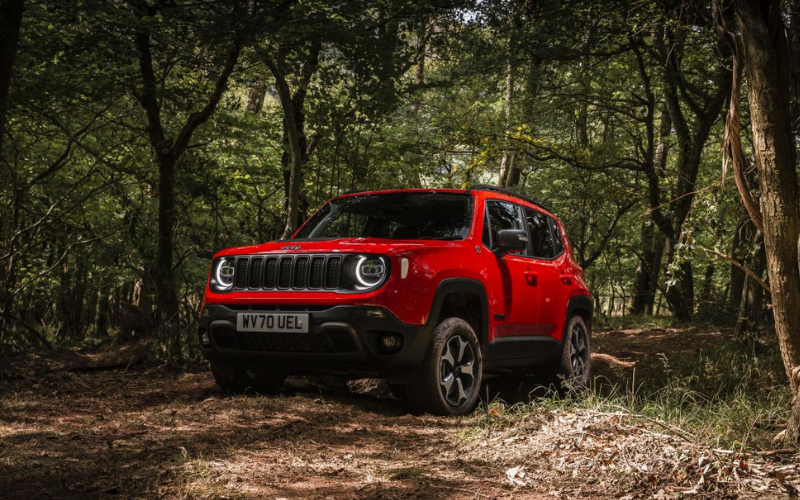 Unsurprisingly, the unstoppable Jeep Wrangler scooped up the Off-Road Award, whilst the Renegade took home the Best Small SUV title, following the introduction of a 4xe plug-in hybrid variant last year.
This year marks the 80th anniversary for the Jeep brand – an iconic automotive manufacturer of strong, confident, and highly capable Sports Utility Vehicles.
It seems only fit that 4x4 magazine has recognised both the Wrangler and Renegade models in their annual 4x4 of the Year Awards, sponsored by BFGoodrich honours.
Winning once again, the Jeep Wrangler was named 4x4 magazine's Off-Roader of the Year. This is a special category which concentrates solely on a vehicle's off-road performance.
The expert judges applauded the Wrangler for its purity, as well as its ability to drive across Africa or just the potholed M25.
Alan Kidd, editor of 4x4 magazine, commented: 'The Wrangler's off-road mastery comes from mechanical engineering, not clever electronics.
'It's built simple but it's also built clever – and most of all, it's built to last.
'Jeep knows its customers will modify their vehicles, too, and it has embraced this in the vehicle's design.
'The world has moved on from the days when every 4x4 was made like this – but the realities of off-roading have stayed the same, and that's why the Wrangler wins our Off-Road award yet again.'
The Jeep Renegade also took home the award for Best Small SUV, with judges commending the new 4xe plug-in-hybrid model in particular. It was an update that set it apart from the tough competition in this category.
Discussing the win, Alan Kidd, editor of 4x4, noted: 'Jeep took a while to join the electric gang, but it clearly hasn't been sitting on its hands.
'The 4xe is a very sophisticated hybrid system and one which the company has used not just to maintain but to enhance the vehicle's off-road capabilities.
'Hybrid 4x4 systems can sometimes feel as if they're going through the motions: this, however, is absolutely the real thing.
'When you see what the Renegade can do off-road, you're left in no doubt that it's a true Jeep. Fact is, it's a better vehicle now than it was when it won those awards back in the day – and the 4xe is possibly the most appealing hybrid we're yet to drive.'
The award-winning Jeep Wrangler and Renegade 4xe are available to buy online now, priced from £48,825 OTR for a 2-door 2.0-litre Overland and £32,600 OTR for a 4xe Longitude respectively.
If you'd like to take a look at our current offers across the latest and greatest Jeep range, click the link below:
Equally, if you'd like to shop our excellent deals on a used Jeep, click here: