EFL Launches New Equality Diversity and Inclusion Strategy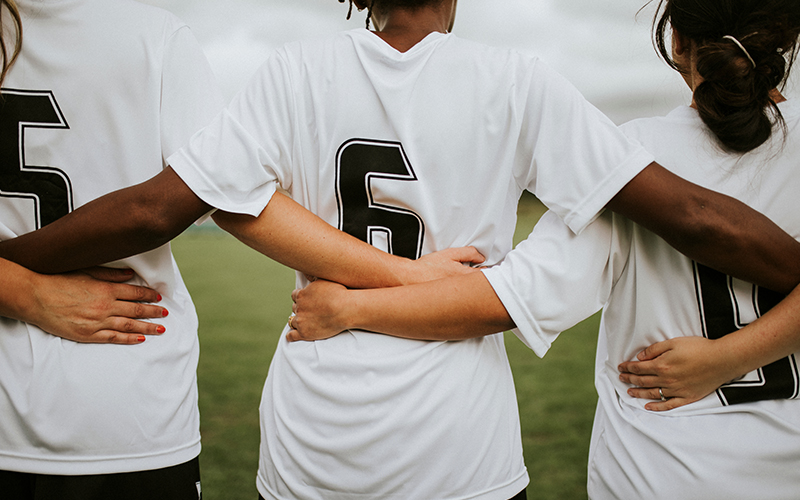 The English Football League (EFL) has recently launched a new Equality, Diversity and Inclusion (EDI) strategy, with the aim of making the league and its clubs more representative of their communities.
The EFL has recognised that some barriers do still exist for supporters – from reports of discrimination at matches and online; to disabled supporters facing challenges accessing and viewing games either in person, or at home; to a lack of diversity within club boardrooms, the league organisation has acknowledged that more needs to be done.
The new EDI strategy has been named 'Together' to reflect its main objective of bringing clubs and communities closer. It will champion all aspects of EDI and every EFL club will feature the Together sleeve badge to show support for the campaign.
The strategy is a clear, five-year vision for the EFL's 72 clubs. The headline objectives are:
- To ensure the workforce is representative and reflective of the communities in which the EFL clubs exist
- To improve the diversity of supporters at EFL matches
- To challenge discrimination and bad behaviour at matches and online
- To establish a pathway for continued EDI developments across EFL clubs
- To improve understanding of EDI across football
The EFL has four core values, these are: Aspiration, Credibility, Community and Progress, and these have all been embedded within the Together strategy. The strategy has been created collaboratively and will be delivered with the help of key partners, such as Kick it Out, the Professional Footballers Association, Women in Football, Level Playing Field, Pride Sports, Fans for Diversity, and Club representatives from Blackburn Rovers, Bradford City and Charlton Athletic.
David McArdle, Head of EDI at the EFL said: "Our aim is to provide everyone the same opportunity to succeed across the EFL, but we cannot do it alone, so we look forward to working collaboratively with Clubs and equality partners to improve our game, together."
As a proud partner of Middlesbrough FC, we understand that the club is committed to promoting equality and providing access and opportunities for all members of the community.
You can learn more and read the full strategy by visiting the EFL's website.
Keep an eye on our Newsroom to stay up to date with further Middlesbrough Football Club updates.