Everything You Need To Know About The Mercedes-Benz GLC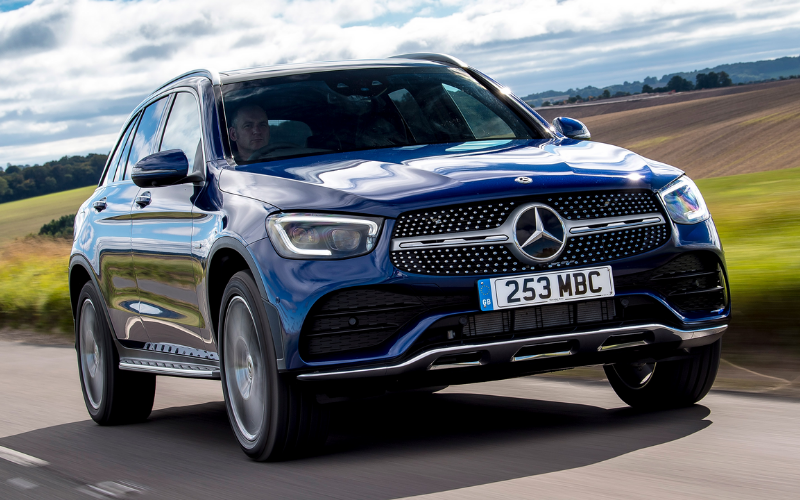 Mercedes-Benz has designed the GLC to fit perfectly into your life. Discover everything we can't help but love about this super sleek luxury SUV...
Your GLC
With Sport, Urban and AMG model lines available, plus the optional Night Edition package, the new Mercedes-Benz GLC comes with limitless possibilities to make it your own.
From performance and technology, to comfort and build, the Mercedes-Benz GLC is a vehicle built around you and your everyday convenience. For example, the GLC's host of specially developed apps and innovative User Experience Voice Assistant make sure you can focus on what you came to do: drive.
We particularly love that the GLC always offers the perfect getaway. Taking luxury and comfort to new heights, the Mercedes GLC offers you a place of peace during a busy schedule.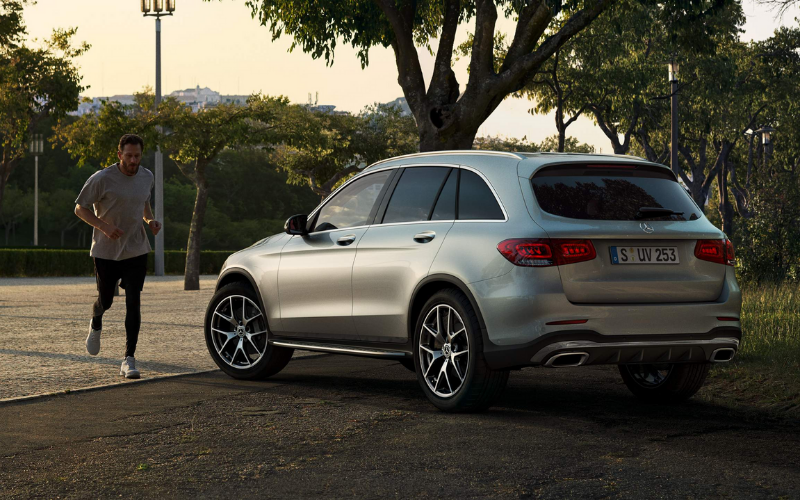 The Perfect Driving Experience
The GLC is built to enhance your journey in every aspect – you can tailor your drive to suit you and your family.
Change the interior's ambient Lighting to match any mood you're feeling, whilst rear heated seats will ensure everyone in your GLC can sit back and relax.
Added Driver Assistance Systems help take unnecessary stress away too, whilst the GLC's revolutionary technology keeps you connected to what's important.
Technology In Abundance
Feel at ease knowing the GLC looks out for you. Park effortlessly using 360-degree sensors and the aerial view parking camera.
A state-of-the-art infotainment system is stage front and centre, giving you crisp and clear access to everything the luxury SUV has to offer. From Apple CarPlay and Android Auto connectivity, to navigation suggestions and weather information, start your journey right – all with the words 'Hey Mercedes'.
Additionally, relax knowing that your GLC's Live Traffic Information sources the best, most accurate route planning, supporting you in getting where you need to be.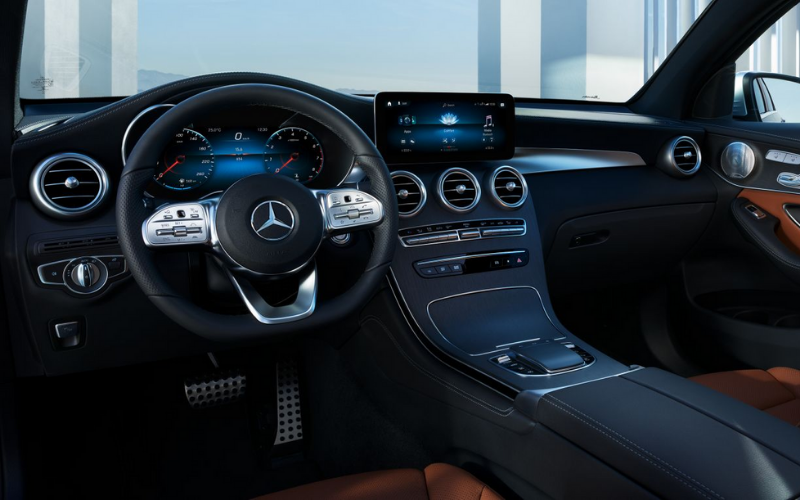 Your Exceptional Drive
Driving the new Mercedes-Benz GLC feels personalised. At the touch of a button, you can adjust the new GLC's performance to suit your needs.
Select one of five driving modes using the Dynamic Select Controller on the centre console, to tailor your drive to the journey.
For wherever your destination takes you, from an urban errand to an off-road adventure, the optional air suspension can guarantee you a completely sleek and seamless experience.
The Mercedes-Benz GLC is the perfect all-rounder – it's an agile and spacious SUV, ready to keep up with your family's busy schedule, in comfort, luxury and style.
Would you like to have a quick tour around a new GLC in our Ascot showroom? Take a look at this:
View this post on Instagram
If you'd like to know more about the Mercedes-Benz GLC, its drive quality and technology, get in touch today.
If you'd like to take a look at our current deals on the latest and greatest GLC range, click the link below: