Experience the MINI Electric for 24-Hours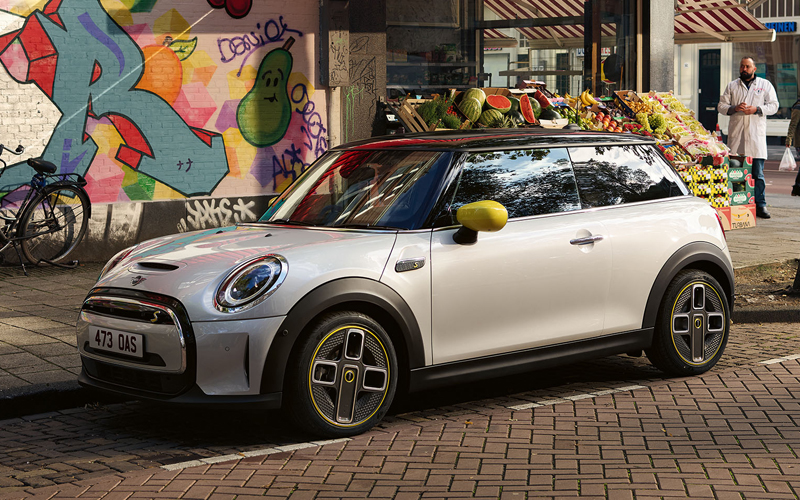 Have you considered pulling the plug on fuel cars and switching to electric? Book your 24-hour MINI Electric test drive* and see how an electric vehicle can fit into your lifestyle.
Often when you test drive a new car, you take it for a quick spin near the dealership and decide if it's for you or not. But a short test drive can sometimes not allow you to fully experience how the car would suit your day-to-day life.
Is there enough room for the weekly food shop? Will there be enough space for the whole family? How easy is it to park? Most of these questions go unanswered until after you've picked up the keys to your new car.
But MINI is offering customers the chance to go electric for 24 hours and experience what it's really like to be an EV owner.
Discover how easy it is to charge an electric vehicle, see what the latest driver technology has to offer, and experience electrifying acceleration from 0-62mph in just 7.3 seconds.
With a range of 145 miles, MINI Electric is the perfect car for cruising through the city or commuting to work.
No charge? No problem. With over 14,000 charging locations across the UK, MINI Navigation can help locate your nearest charge point, where you can top up your battery from 0-80% in as little as 36 minutes.
Interested in learning more about MINI Electric? Watch our video tour below of the Level 2 model to find out what you can expect before your test drive.
To book your 24-hour MINI Electric test drive, contact your local MINI centre.
*Available at participating retailers only.