Family Cars on the Motability Scheme: Top Picks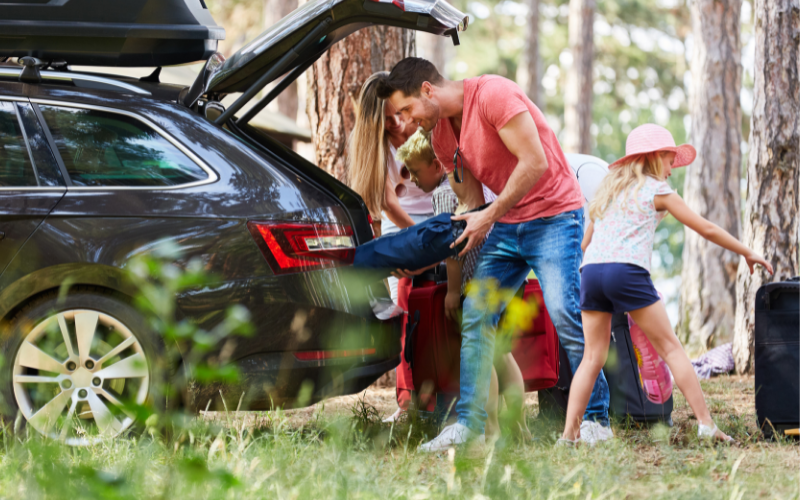 If you're looking for a great family car on the Motability Scheme, you'll be pleased to learn there are an array of options to choose from.
We've picked five of our favourite family cars that are currently available through Vertu Motors; each offers ample space, great safety ratings, and of course plenty of style.
Read on for our top picks.
Toyota Corolla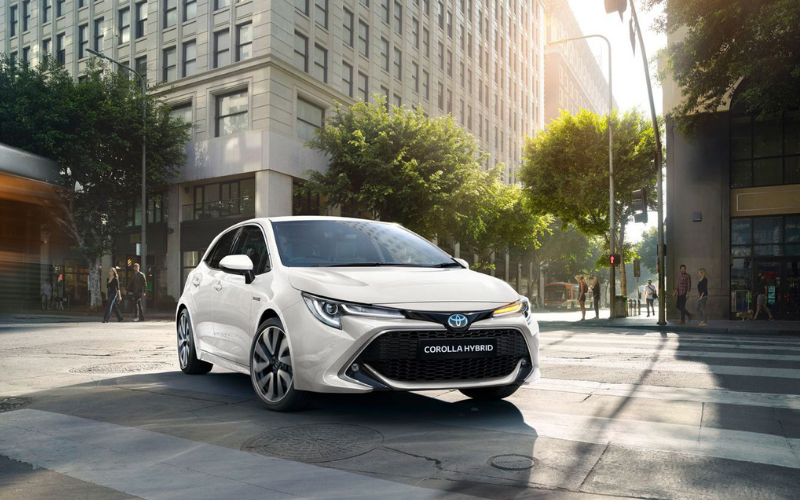 The Toyota Corolla is officially the world's best-selling car, and that's no fluke! It's an impressive vehicle that looks the part - inside and out, and provides the reliability you require from a family car.
With its efficient hybrid powertrains, the Corolla offers the versatility to drive using electric power or a combination of petrol and electric energy – saving you money at the pumps. Another bonus of its hybrid powertrain is its smooth, quiet drive.
The Toyota Corolla's interior feels luxurious with plenty of soft touch materials and the opportunity to really stretch out. Plus, there's plenty of room for your belongings with 470 litres of space in the boot.
Toyota has included a number of safety systems that will accelerate, brake and keep you in your lane, as standard on every Corolla. It's no surprise to learn it scored the maximum five stars in Euro NCAP safety tests.
Search Toyota Motability Offers
Kia e-Niro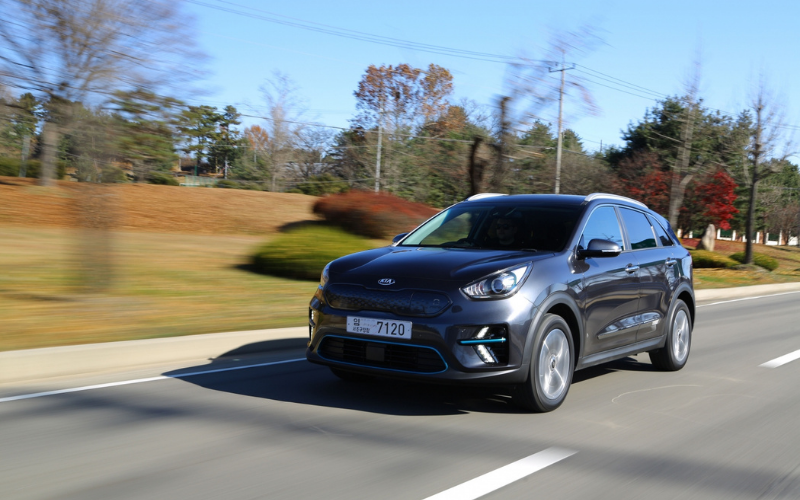 The Kia e-Niro is a fantastic choice if you're looking for a dependable family car, and it comes with the added benefit of zero tailpipe emissions.
The all-electric SUV is stylish, well-equipped and has an impressive range of up to 282 miles (WLTP) which should be more than enough for the average family journey.
The spacious boot, with a capacity of 451 litres, is actually larger in the electric model than Hybrid and Plug-in Hybrid variants, due to the clever positioning of the battery.
It's easy and quiet to drive, thanks to its electric powertrain. With no gears and clutch, it provides a smooth ride with instant acceleration.
The Kia e-Niro also scored the full five stars in Euro NCAP safety tests and comes with a number of advanced driver assistance systems as standard.
Honda HR-V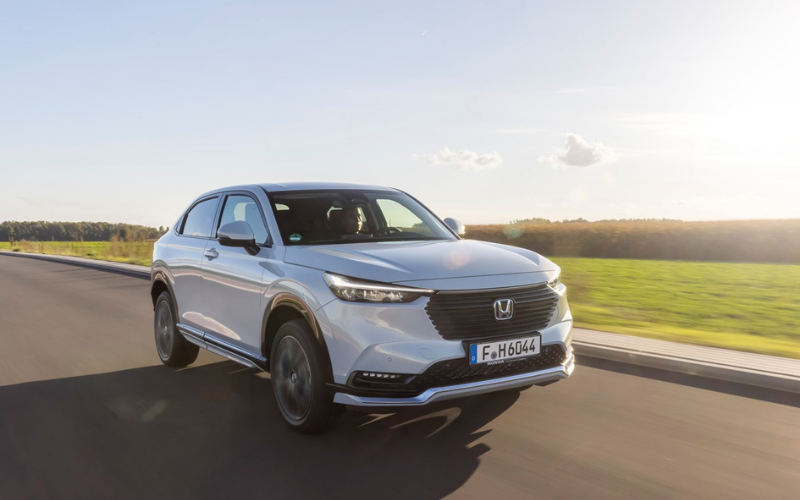 The Honda HR-V is a stylish self-charging hybrid that is built for family life.
It has a bold, commanding exterior, and inside it's finished with plenty of plush materials, making it an incredibly comfortable space to sit. Plus, the 319-litre capacity boot will be of use to families with lots of luggage.
It also comes with plenty of equipment as standard. For example, even the entry-level model comes with front and rear parking sensors, a reversing camera, heated front seats and keyless entry. Perhaps most importantly, there's some important safety kit fitted to every version of the HR-V, including Blind-Spot Monitoring, Lane-Keeping Assistance and Adaptive Cruise Control. With a five-star Euro NCAP rating, Honda has certainly prioritised safety here.
Search Honda Motability Offers
Audi Q2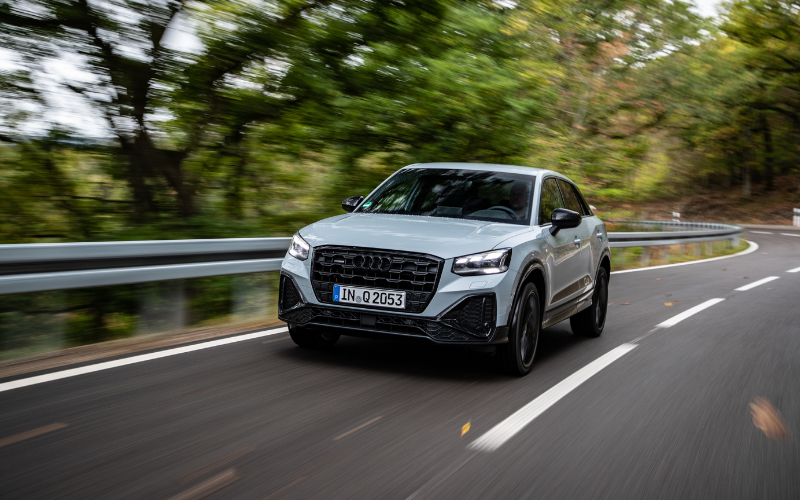 Although the Q2 is the smallest member of Audi's SUV family, it's also the best-selling model in their SUV range.
It has smart looks, a comfortable interior, and a segment-leading infotainment system to keep your family connected at all times.
There's ample room in the front, even for the tallest of occupants. In the rear, two adults can sit relaxed, with plenty of space for a child in the middle. There are lots of useful storage spots around the vehicle too, with a roomy glove box and deep door bins. The Audi Q2's boot has a capacity of 405-litres, extending to 1,050 litres with the back seats folded.
Scoring the maximum five stars in Euro NCAP tests, the Q2 combines everyday family practicality with the smart styling you'd expect from Audi. It's compact enough for a city car, yet spacious enough for the needs of small families.
Volkswagen T-Cross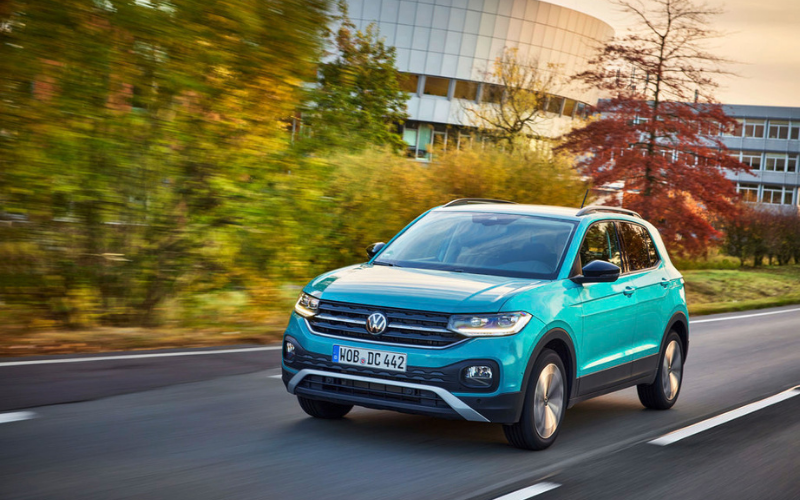 If you're looking for a family car that's just a bit bigger than a Golf, the Volkswagen T-Cross could be a perfect choice. It remains fairly small on the outside, yet still feels big on the inside.
There is loads of room to stretch out in the front and the sliding rear seats mean there's space for adults to spread out in the back too. The boot is great for storage with 455 litres of cargo-carrying capacity.
The T-Cross feels sturdy and at ease on the roads, and this, coupled with Volkswagen's most advanced driver assistance systems has helped contribute to its excellent five-star Euro NCAP safety rating.
You can also enjoy complete connectivity onboard, thanks to the innovative infotainment system - so whether you need the latest traffic information, navigation instructions, or just want to listen to your favourite music, the T-Cross has you covered.
Search Volkswagen Motability Offers
If you're interested in any of the vehicles listed or would like more information on the Motability Scheme, you can enquire online, contact your local dealer or call us on 0330 042 2617.
All models listed as available on the Motability Scheme are correct at the time of publishing.