Farnell Jaguar Land Rover Bolton dealership creates 23 jobs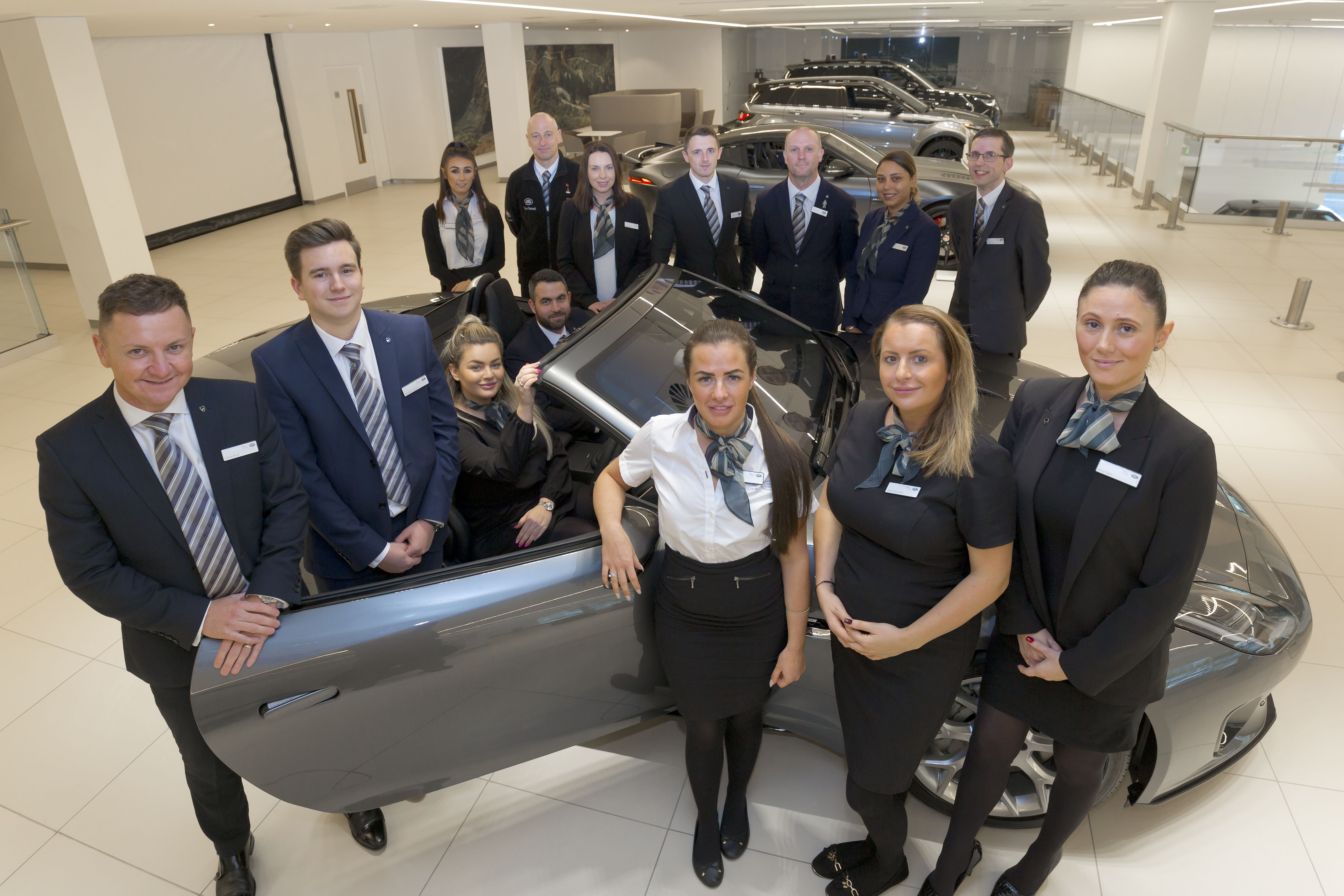 Farnell Jaguar Land Rover Bolton has created 23 jobs at its new £10m dealership.
The dealership has welcomed apprentice service advisor, Harrison Hanson, compound assistant, Mark Gallagher, parts driver, John Burgess, in addition to four showroom hosts, eight new sales executives and eight technicians.
Harrison, 19, receives external training from Land Rover, while also learning on the job at the Kay St dealership. When he finishes his three-year apprenticeship, Harrison will continue to work in the service department at the site.
James Boyd, head of business at Farnell Jaguar Land Rover, said: "The £10m that our parent company, Vertu Motors, invested in the new dealership has certainly paid off and it is an integral part of the Bolton local economy. The Group demonstrated its confidence in the town with this investment, which led to the creation of 20 significant jobs, and it has allowed us to recruit from a pool of local talent. We have bolstered our existing team, with people across different departments in the business, and we are very proud of that.
"Farnell Jaguar Land Rover now has the capacity to showcase 20 new cars and 80 used models, in addition to a dedicated vehicle handover area and barista bar. It is not just a dealership, it is a destination and it has had a fantastic response from everyone in Bolton and the surrounding areas."
Harrison said: "It is a very exciting time to join Farnell Jaguar Land Rover Bolton. The site is very impressive, and it is a great place to start my career in the motor retail industry. I have enjoyed getting to know the team and look forward to completing my apprenticeship with a well-respected business in a thriving town."