Farnell Jaguar Land Rover Leeds Steps in to Save Kid's Day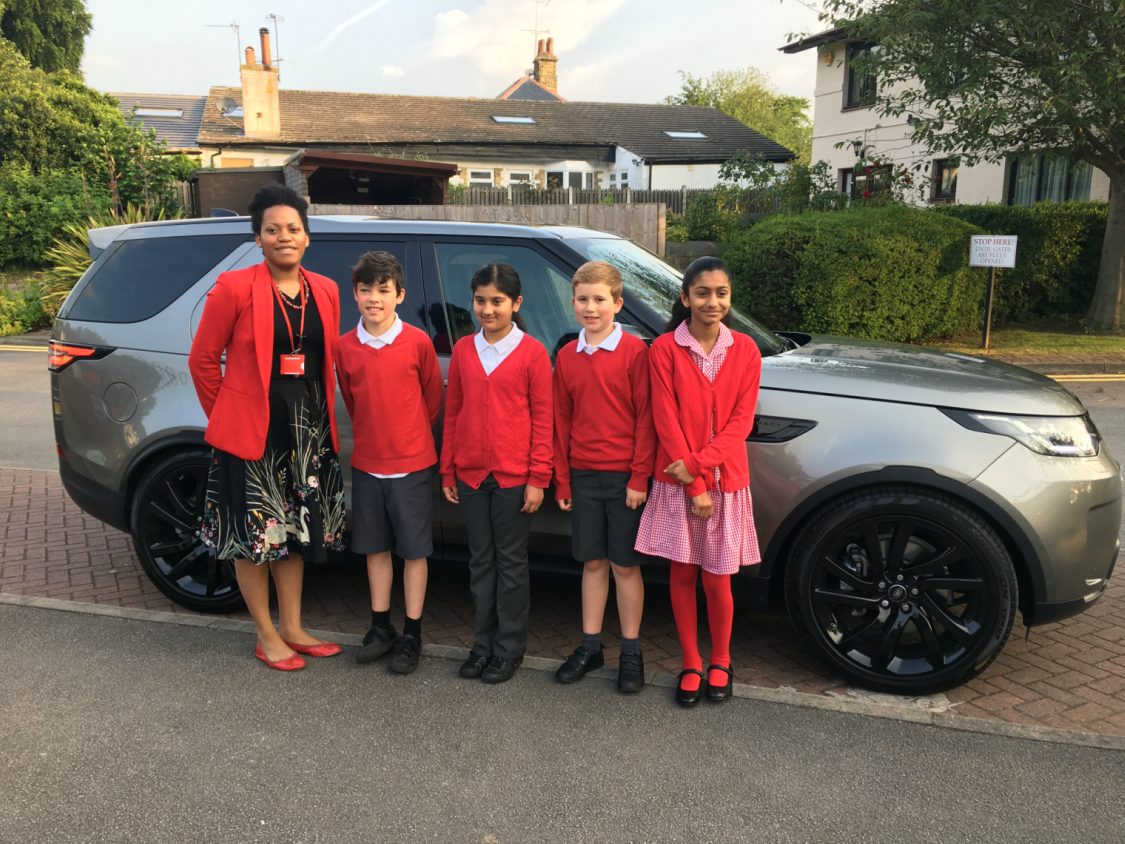 Farnell Jaguar Land Rover Leeds saved the day for four talented schoolchildren after giving them a lift to an international maths competition when they were left stranded.
Four year six pupils from Roundhay St John's Primary School, in Leeds, were bound for the world final of Jaguar's Maths in Motion competition when the minibus they had booked cancelled at short notice.
The school's maths leader, Ruth Hewitt, worried that the students would be unable to attend the competition which they had worked so hard to qualify for after quotes for a replacement vehicle came in at more than £500.
Ms Hewitt had started to contact local businesses requesting financial support for the journey when she spoke with Farnell Jaguar Land Rover Leeds General Manager, Rik Shields. After speaking with Ms Hewitt and hearing about the children's successes earlier on in the competition, Rik went a step further and arranged for one of his drivers to take the children in one of the retailer's seven-seater Land Rover Discoveries to the British Motor Museum in Warwickshire.
Rik Shields, General Manager at Farnell Jaguar Land Rover Leeds, said: "It broke my heart when I heard that the children might not have been able to attend the Maths in Motion competition. They had put in a lot of time and effort in to get to the international finals.
"After beating tens of thousands of schools from 12 countries across the world, I wanted to make sure they had the chance to see it through to the end. Offering them a lift was the least we could do, especially as it is a Jaguar competition!"
Ruth Hewitt, a teacher and maths leader at Roundhay St John's Primary School, said: "We were over the moon when Farnell Jaguar Land Rover Leeds stepped in to make sure we got to the competition.
"It was a round journey of around 300 miles and the driver needed to wait for the competition to finish, so the quotes we were getting from local private hire companies were astronomical.
"The children all worked very hard to get to the finals and it would have been devastating for them if they weren't able to go. I know it meant a lot to the children and we ended up with a much nicer ride than the usual minibus!"