Farnell Land Rover Bury pin support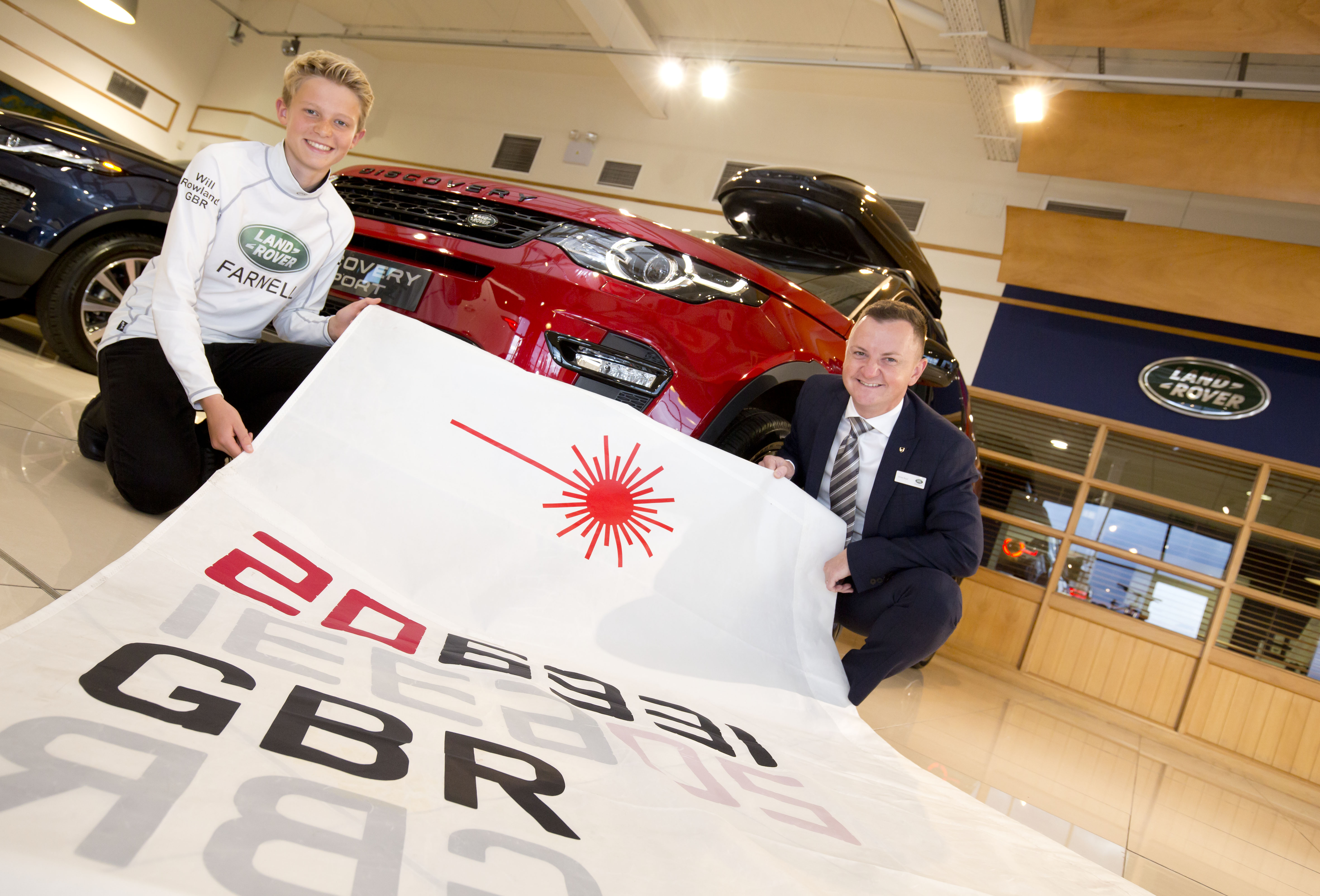 Farnell Land Rover Bury is pledging its support to a talented young sailor who has international success on the horizon.
Thirteen year-old William Rowland from Bury, is receiving support from Farnell Land Rover Bury ahead of the new competitive sailing season.
As part of the support, Farnell Land Rover, which is part of the UK's sixth largest motor retailer Vertu Motors plc, is helping to fund William's training and has also purchased specialist equipment to support his ambitions.
William races in a Laser 4.7 sailing boat and, in addition to representing Lancashire in the National Schools Association competitions, represents Great Britain at international level, most recently at the Laser 4.7 World Championships in Belgium.
William got his sea-legs at just eight-years-old, learning to sail on Hollingworth Lake in Littleborough. By the time he was 11, William was sailing competitively for Lancashire Schools Sailing Association, before progressing to the Laser 4.7 category in the North West Junior Traveller Series.
Farnell Land Rover's support for William complements Land Rover's national partnership with Ben Ainslie Racing, the 2017 America's Cup British entry.
James Boyd, Head of Business at Farnell Land Rover Bury, said: "We are delighted to be supporting William as he continues to make waves in the sailing world. He is a very talented and impressive young man, who has a bright future ahead of him having already represented his country at such a young age.
"We wish him all the best in the new competitive season and look forward to hearing about his experiences over the coming months."
William Rowland said: "I am very grateful to Farnell Land Rover for its support. The sponsorship has greatly improved my chances in competitions, and has allowed me upgrade my boat and equipment, and also receive professional coaching.
"I'm really looking forward to the new competition season, which I hope will be my best yet, thanks to Farnell."