FIBA EuroBasket 2022: Newcastle Eagles Player Selected For GB Squad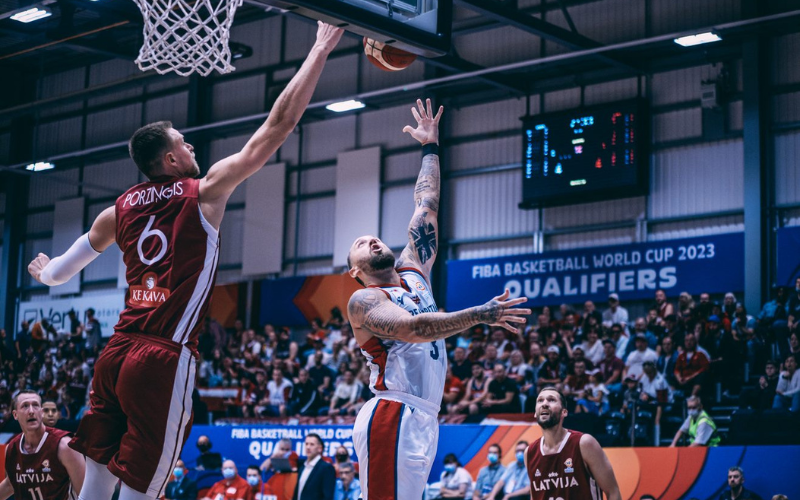 Newcastle Eagles shooting guard, Ben Mockford, has been selected for the GB FIBA EuroBasket squad.
FIBA EuroBasket, also known as the European Basketball Championship, is the main international basketball competition for senior men's national teams that takes place every four years.
The 24-man squad was announced last month by Great Britain Men's Head Coach, Nate Reinking, and includes recently signed Newcastle Eagles shooting guard, Ben Mockford.
Other BBL players who made the team include Jamell Anderson (Cheshire Phoenix), Patrick Whelan (Leicester Riders), as well as London Lions' Luke Nelson, Tarik Phillip, Kareem Queeley, Ovie Soko, and Mo Soluwade.
The group phase of the competition kicked off on Thursday 1 September at Tbilisi Arena, with Great Britain's first game the following day in Milan against Ukraine.
With the new BBL season just weeks away, it was announced last month that Ben Mockford had signed a deal with Newcastle Eagles.
Having previously played with Lyonso Basket in France's NM1 league, and Bristol Flyers and Cheshire Phoenix in the BBL league, the opportunity to work with Eagles BBL Head Coach and Great Britain's assistant coach, Marc Steutel, played a big role in Mockford's close-season switch.
"Marc's involvement was a big factor when I was approached by the club," Mockford said.
"We've built a strong relationship over the years through the national team and I believe we can bring that same dynamic to the Eagles.
"I have a huge amount of respect for Marc as a coach and as a person and I know he trusts me as a player when it comes to doing what's needed to help the team win games.
"His approach, leadership, honesty and knowledge of the game sets him apart. I know we will be as prepared as we can be every time we step on to the floor."
Ben Mockford made his Newcastle Eagles debut on Sunday 28 August, when the GB team took on Latvia in the FIBA Basketball World Cup 2023 Qualifiers Second Round, at the Vertu Motors Arena.