Free Home Charger for MINI Electric Customers in March 2023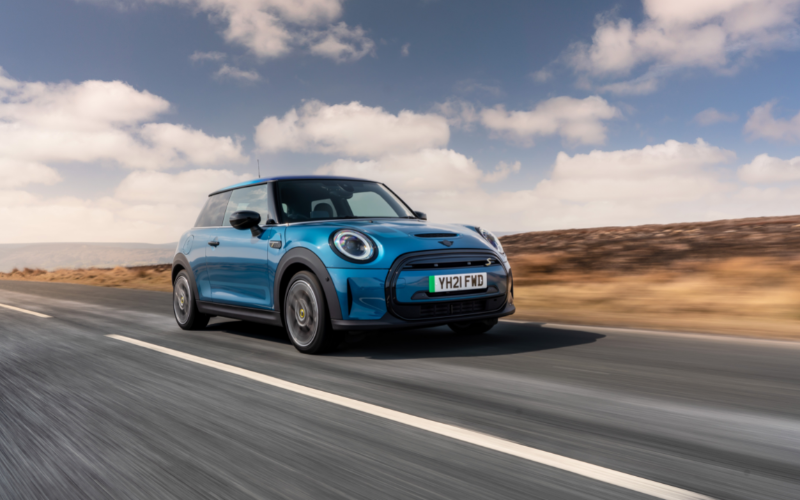 MINI offers complimentary home chargers for every newly purchased electric vehicle until 31st March 2023.
MINI is helping to support the transition towards electric motoring with free home chargers. The iconic brand is offering a complimentary charger as well as free installation, available with every MINI Electric order until 31st March 2023.
All MINI Electric vehicles purchased via Personal Contract Purchase (PCP), or Personal Contract Hire (PCH) are offered a charger. The order for the vehicle should be placed by 31st March 2023 to be eligible.
Eligible customers will get access to a free Pod Point home charger and will receive the installation for free. A £750 deposit contribution will be offered to those customers who already have a home charger installed.
To read the full terms and conditions of the MINI offer, please click here
Charging Made Easy
A home charger provides an easier, faster way to charge your EV. It's three times more efficient than a standard three pin plug. You can charge the battery of your electric vehicle (EV) from 0-80% in just three hours.
All MINI Electric customers also get complimentary 12-month access to the MINI Charging RFID card. It provides access to one of the largest public charging networks in the world, meaning charging while on the road has never been easier.
As a MINI Electric customer, you can also access the Pod Point App, which makes viewing your charging activity even easier. You can view charging history, track costs as well as schedule charging for when the tariffs are cheaper.
While on the road, you can charge your EV easily by accessing over 11,000 public charging points in the UK. The charging operators include BP pulse, IONITY, INSTAVOLT, and more.
MINI Electric
Explore the joy of driving with the electrified MINI. The 100% electric powertrain promises rapid acceleration from 0-62mph in just 7.3 seconds. You can also experience up to 145 miles (WLTP) with zero emissions.
The new model has maintained its go-kart feel when driving, making every ride exciting. Charge the EV in just three hours using the practical Pod Point home charger.
The premium interior of the electrified hatchback includes sport leather seating and steering wheel. The automatic dual-zone air conditioning system makes every journey comfortable, for every passenger.
You can control media and entertainment with the EV's 8.8" high-resolution display. All the driver information is displayed on the digital dashboard. View speed, battery level, and more with a simple glance.
The sleek design of the hatchback has maintained its legendary MINI expression. The upgraded model includes sharper details and stylish aerodynamic lines. You can still find the LED rear light with an iconic union jack design on this EV.
Are you ready to go electric?