Get To Know The New Audi Q3 And Q3 Sportback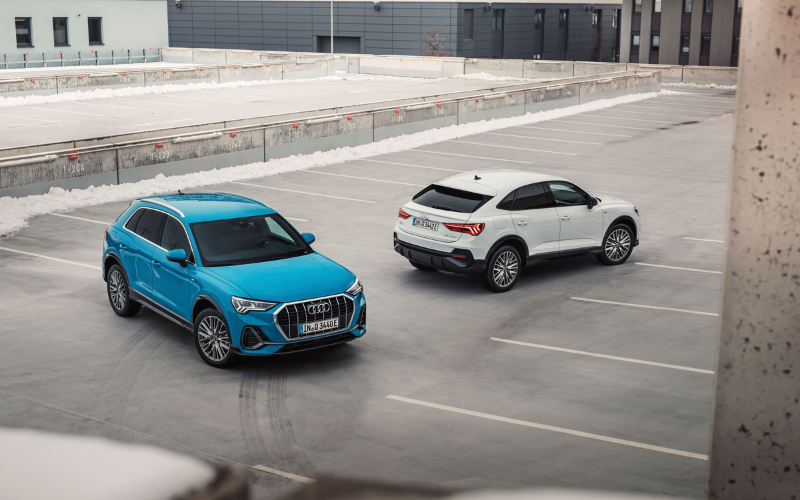 As Audi's first plug-in hybrid compact SUV, the all-new Q3 45 TFSI e is set to be incredibly popular – from outstanding efficiency to providing a thrilling performance, there's a lot to love.
Engine and Efficiency
For both the new standard Q3 and the new coupe-inspired Q3 Sportback, a 1.4-litre TFSI petrol engine and an 85 kW electric motor generate a system output of 245PS.
The plug-in hybrid Q3 models will even be set to travel without tailpipe emissions for up to 31 miles between charges – that perfectly matches the average daily commute!
Capable of 'Auto-Hybrid' mode - the main operating mode – the Q3's drive management system divides the tasks between the 1.4 TFSI and the electric motor intelligently. This means that your new Q3 will efficiently adapt to a wide range of driving situations.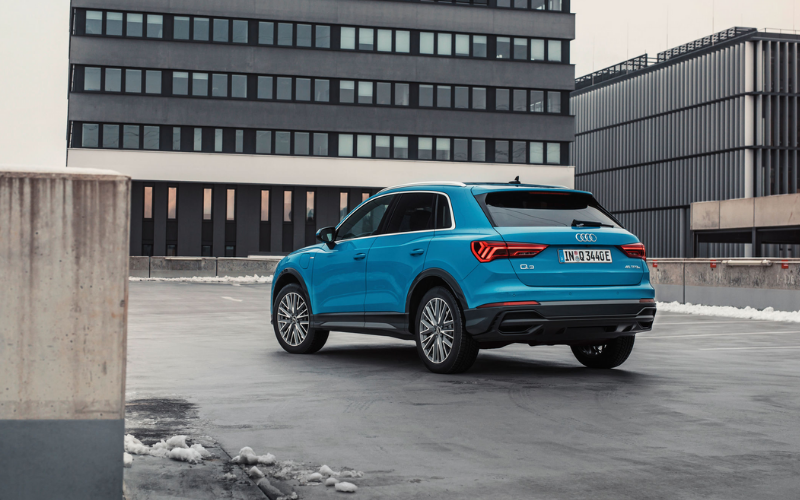 Performance
Both the new Q3 and the new Q3 Sportback will be front wheel drive and will sprint to 62mph from a standing start in just 7.3 seconds!
Both models will be more than capable of reaching a top speed of 130mph.
In Auto-Hybrid mode, the Q3 will drive optimally to suit your situation. For example, when overtaking or when accelerating from low speeds, the new Q3 uses its strong and rapidly produced torque to imperceptibly bridge the few tenths of a second needed by the turbocharger to build up pressure.
The Q3 will also switch seamlessly to all-electric mode – ensuring you the best efficiency and a smoother drive. Wherever you are, the Q3 uses Audi's latest hybrid technology to provide an intuitive and outstanding performance.
With Audi's latest interior details, cabin comforts and on-board technology, expect your driving environment to match your Q3's performance too.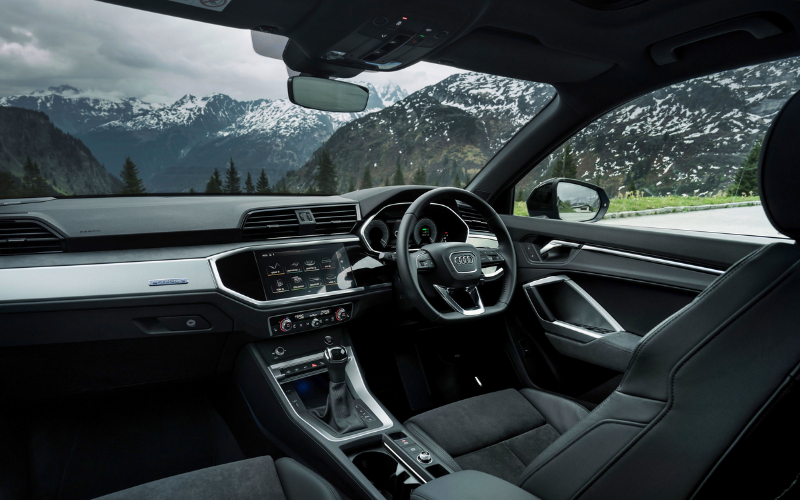 Charging
When it comes to charging, the all-new Audi Q3 45 TFSI e and the Q3 Sportback 45 TFSI e can be charged using a domestic AC wallbox with the Type 2 cable provided.
It takes just 3 hours 45 minutes to fully recharge the electric battery, which can be monitored and controlled using the myAudi app.
The myAudi app also allows Q3 owners to remotely operate the cabin's climate via their smartphone or tablet – making extremely hot or cold (more likely in Britain!) weather much more bearable. The myAudi app also includes many other handy features, such as tracking and monitoring your fuel level.
A mode 3 cable is also provided for charging at rapid public AC charging terminals.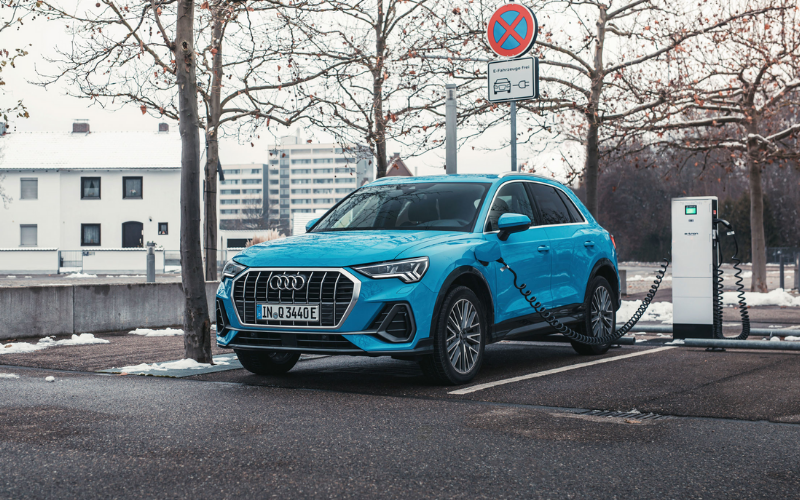 The PHEV Q3 and coupe-inspired Q3 Sportback variants will be available to order in the UK this spring.
The Q3 will be available in the Technik, S line, Black Edition and Vorsprung specification options and the Q3 Sportback will start at S line level.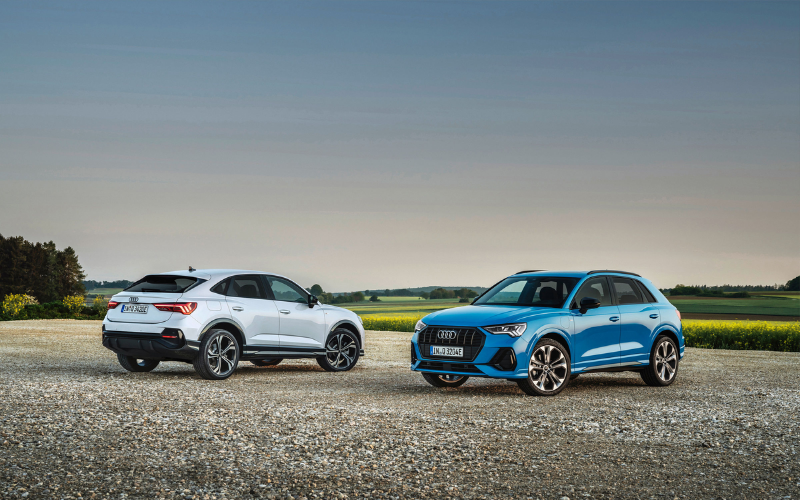 To see our great deals on the incredibly popular Audi Q3 range, click the link below: