Guest Review: BMW 2 Series Coupe and BMW 2 Series Active Tourer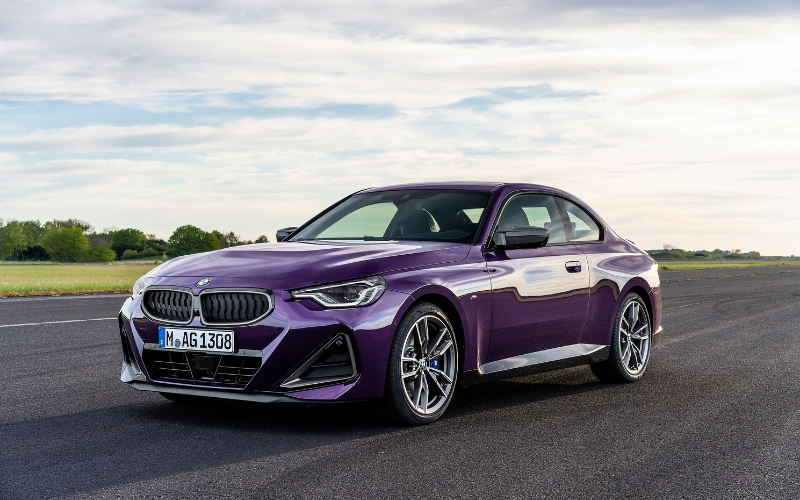 In this guest review, motoring expert Graham Courtney explains how BMW continue to break the mould with the launch of the BMW 2 Series Coupe and BMW 2 Series Active Tourer.
SUPER COUPE AND GET ACTIVE WITH BMW
BMW continues to break motoring logic by launching two new versions of models which a lot of folk assumed would be a flop or be quietly dropped from the Beemer range.
The 21st Century has seen every car dealership swamped by a tide of SUVs. BMW has their own of course with the X3 being a classic example. Elsewhere it's a sea of estates, five-door hatchbacks and city cars.
So what has BMW done? It's launched an updated two-door coupe and an updated MPV.
Actually, a huge proportion of people who buy the BMW 2 Series Active Tourer are new to the brand, so it's a vitally important car for the company.
And the 2 Series Coupe is the sort of car that a lot of BMW purists love but is a style which other manufacturers have moved away from.
Well... we've tried them both on a recent launch and it's immediately obvious why BMW has kept the faith because there's a definite place in the market for these two cars.
The BMW 2 Series Coupe moves away from the trend of making small-ish cars front wheel drive. All power still goes to the rear in this car. Engine choices are 2.0 litre petrol 220i, diesel 220d and the wonderful M240ixDrive which has all-wheel drive and a glorious six cylinder 3.0 litre petrol engine. It develops 369bhp and that means you get a 0-60 time of 4.3 seconds, a top speed of 155mph and a truly stunning soundtrack.
The 2.0 litre four-cylinder petrol engine develops 181bhp and gives a 7.5 seconds 0-60mph time while the 2.0 litre diesel develops 187bhp and gives you a 6.9 seconds sprint time.
As for economy, the diesel does really well managing an estimated 60.1mpg; the 2.0 litre petrol model returns 44.8mpg while the 3.0 litre model is thirstier, obviously, at 34.9mpg.
It's a niche car... but a very welcome one. Looks really smart too in a mildly threatening way. Oh, and it's thrilling to drive.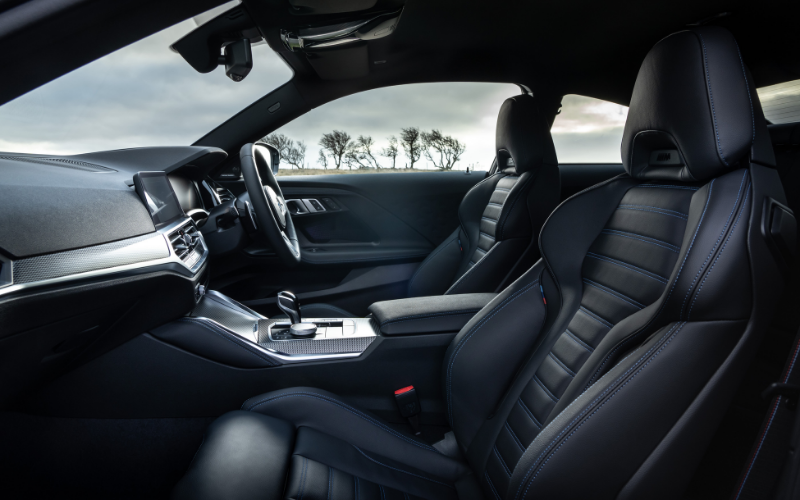 The BMW Active Tourer is now into its second generation. This latest model is extremely smart and certainly looks sportier than its predecessor.
Hop inside and you'll see a totally different interior which mirrors the ones you'll find in the recently launched BMW iX and i4.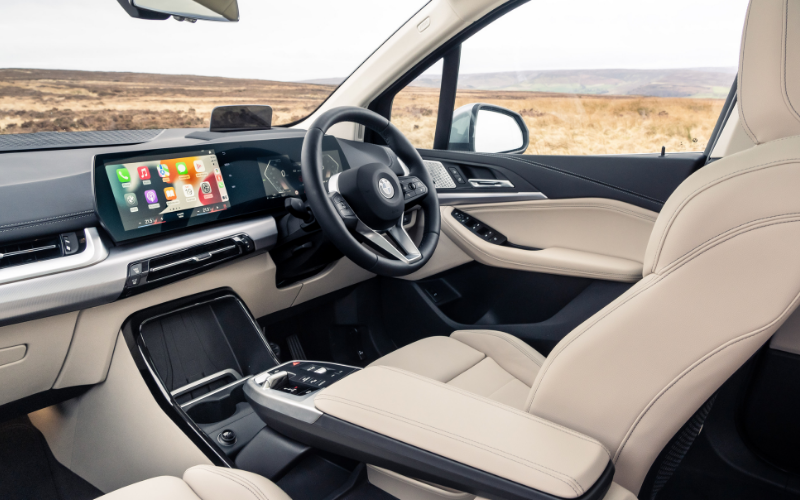 Under the bonnet you can currently choose from two petrol engines and one diesel, with the range set to expand shortly with the addition of two plug-in hybrid models. Sport, Luxury and M Sport trims are available. The petrol engines are 1.5 litre 154bhp 3-cylinder in the 220i model which hits 60mph in 8.1 seconds or 215bhp 2.0 litre 4-cylinder in the 223i model which does the same sprint in 7.0 seconds.
If you intend doing a lot of miles or regularly travel with a decent load, head for the 218d diesel engine. It's a 2.0 litre unit which combines performance AND economy. How does 0-60mph in 8.8 seconds and close to 60mpg sound?
All come well equipped and have an automatic gearbox. It's comfy, ideal for families and will continue to be a big success for BMW.
BMW... still breaking the mould? Oh yes.
BMW 2 Series Active Tourer is set to go on sale in Summer 2022, so keep your eyes peeled on our newsroom for more information.
Visit Your Local BMW Dealership