High-Flying CMB Juniors Land New Shirt Sponsors With Farnell Jaguar Land Rover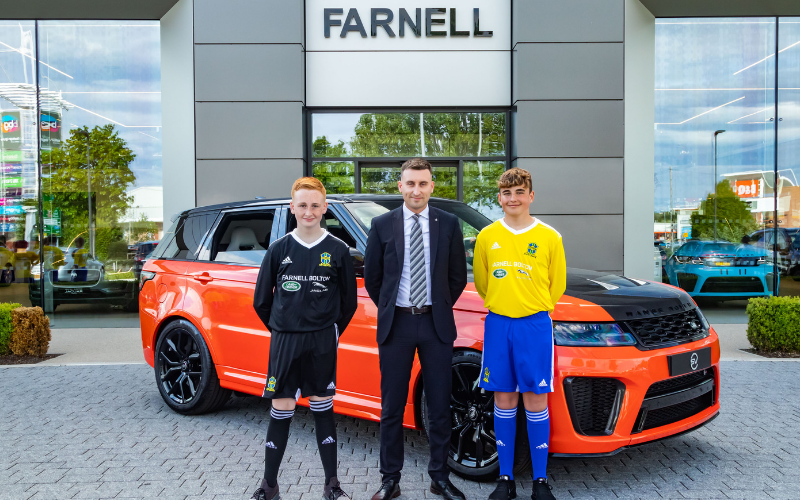 Farnell Jaguar Land Rover Bolton is supporting newly formed CMB Junior Football Club as part of its community engagement programme.
The retailer has kicked off a sponsorship deal that will see the boys wear kits bearing its logo for the 2019/20 season.
In its first full season the team is very close to securing promotion from the Bolton Bury District Junior B League to the A League. The 16 strong squad is partly made up of players who were in the bottom three teams last season, joining CMB when their teams folded, making their success even more remarkable.
James Boyd, head of business at Farnell Jaguar Land Rover Bolton said: "We're delighted to be supporting CMB Juniors. As with all junior football the people involved give their time and expertise freely so it's important that local businesses also get on board and help.
"The team is doing exceptionally well this season and we are looking forward to seeing them play in the A League next season, proudly wearing their new kits."
Phil Roberts, manager of CMB Juniors, said: "I am so pleased that Farnell Jaguar Land Rover Bolton has agreed to be our shirt sponsor.
"We're trying to instil the right attitudes into the lads, as well as ensuring they all get playing time and, most importantly, enjoy playing football. They are doing brilliantly this season and I'm so proud."