Honda Accord 'well thought through'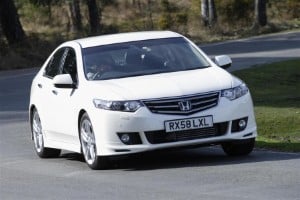 An online review of the Honda Accord has given the model four stars out of five.

The new car could appeal to customers in search of an efficient diesel vehicle priced between £19,250 and £26,650 that ranked first in the Which? 2009 New Car Reliability Survey, Honest John notes.

Its clean diesel engine has been optimised to reduce emissions to that of a petrol engine, while new injection technology improves fuel economy.

Customers might be enticed by the model's "cockpit-like design", achieved through its sweeping centre console, as well as its Advanced Driving Assist System.

"Nothing about the new Accord irritates. It's a significant improvement over the old Accord which was already a seriously good car. And it's a lot better looking, especially the Tourer," the review states.

The Honda Accord ES comes with standard features that include 16-inch alloy wheels, electric windows, climate control, cruise control and CD player with auxiliary socket.