Honda hybrid wins three awards in one week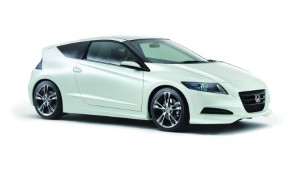 A popular sports hybrid model has bagged three awards in one week.

The Honda CR-Z is the first sporty hybrid on the market, and last week (November 9th) was named Japan Car of the Year 2010-2011. It is the 11th time the manufacturer has collected the honour.

It won Eco Gadget of the Year at the Stuff Magazine Gadget Awards on Thursday (November 11th) after judges praised its affordability, design and lightweight build.

Meanwhile, the model was also named Most Economical & Environment Friendly Sports HEV at the RAC Brighton to London Future Car Challenge.

Takanobu Ito, president and chief executive of Honda Motor, said the firm is "very proud" to have taken home three awards in seven days.

Head of marketing Martin Moll added: "The CR-Z is a unique car, and the first to take a hybrid powertrain and put it into a car that's a genuine pleasure to drive - a true Honda."

The Honda CR-Z is available in S, Sport and GT versions and boasts a short-shift, six-speed manual gearbox.