Honda Jazz Hybrid to appear at Paris Motor Show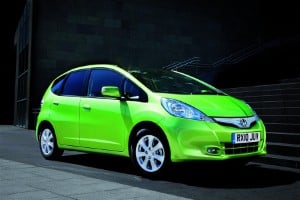 The new Honda Jazz Hybrid is the world's first B-segment car with hybrid technology.

Featuring all the practical elements of the original Jazz model, the new car uses the same 1.3 litre i-VTEC petrol-electric engine as the Insight Hybrid and boasts similar emissions levels of 104 g/km.

This figure allows it to perform better than the 1.2-litre petrol Jazz and could save motorists money, since they can benefit from road tax exemption and lower fuel usage.

John Kingston, government affairs and environment manager at Honda UK, said the company is expecting the new model to be a "big hit" among drivers.

"The IMA hybrid technology is incredibly easy to use. Owners don't need to worry about plugging anything in to charge - it's simply a case of filling up with petrol and driving on as normal," said Mr Kingston.

He added that the Jazz Hybrid will be unveiled in earnest at the Paris Motor Show on Thursday (September 30th) and is expected to go on sale in the UK in early 2011.

Meanwhile, the Honda CR-Z recently achieved a maximum five-star Euro NCAP safety rating.