'Honda Jazz is top for supermini customer satisfaction'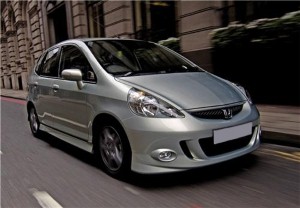 Posted by Louise Clark

Honda has revealed its pleasure at ranking second overall in a customer satisfaction survey.

The firm scored highly in terms of vehicle quality and reliability, vehicle appeal, service satisfaction and ownership costs in the JD Power Survey, with the Honda Jazz taking top place in its class.

Since it was first included in the supermini section in 2007, the Jazz has held its position at the top for the last consecutive seven years.

Meanwhile, the Accord finished in fifth place in terms of customer satisfaction, with three Honda models featuring in the top ten vehicles overalls.

Head of customer and aftersales at Honda UK Matt Gibson described the findings as "an amazing result for the Jazz, which continues to exceed expectation and seems destined to hold on to that top spot in its class forever".

Also performing well in the survey was the Mazda MX-5 vehicle, which came top in the sportscar class.