Honda Morpeth Facebook Competition Terms and Conditions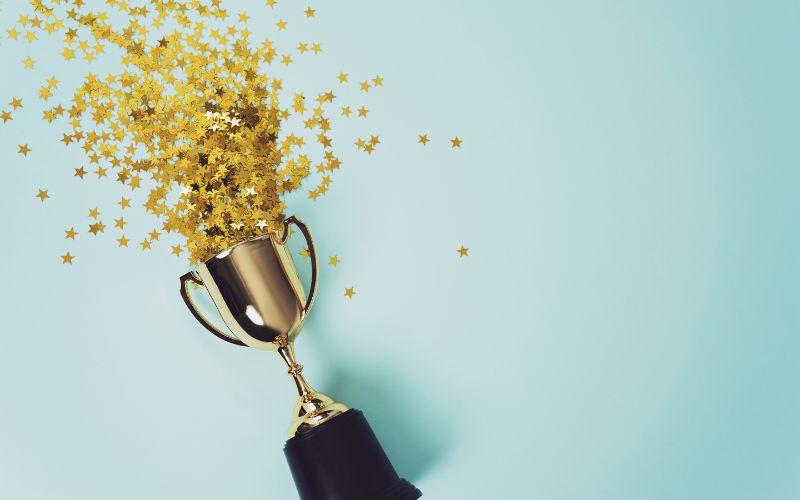 Win A Honda CR-V Test Drive Weekend!
How would you like to win use of a CR-V demonstrator across a weekend, courtesy of Vertu Honda Morpeth?
All you need to do to enter is find the competition post on Vertu Honda Morpeth's Facebook page (https://www.facebook.com/HondaMorpeth) and once you're there:
Like the competition post, and
Comment what you'd do with the experience
This competition is provided by Vertu Motors plc, a company registered in England and Wales with company number 05984855 and whose registered office is at Vertu House, Fifth Avenue Business Park, Team Valley, Gateshead, NE11 0XA.
1) PRIZE: ONE winner will receive weekend use (Friday afternoon to Monday morning) of a Honda CR-V Demonstrator, courtesy of Vertu Honda Morpeth (the 'Prize'). There is no cash alternative and the Prize cannot be exchanged for any other prize.
2) ELIGIBILITY: This competition is open to any person resident in the UK who is between the ages of 25 and 86 years, and is a registered member of Facebook.com. Employees of Vertu Motors plc or its affiliates, subsidiaries, advertising or promotion agencies are not eligible, nor are members of these employees' families (defined as parents, children, siblings, spouse and life partners).
3) TIMING: This competition runs from 2 November 2022 to 12:00 pm on 30 November 2022 (the 'Promotion Period').
4) ENTRY: To be entered into the competition, you must like the competition post and comment on the post.
5) WINNER SELECTION: The competition winner will be selected by Vertu Motors plc (at its absolute discretion). Each person may only enter one: Entries will be ineligible if they:
- are incomplete;
- are found to be part of an attempt to use multiple accounts to enter;
- violate the rights of any other person or entity;
- are received outside of the Promotion Period; or
- are reported to violate the terms governing the use of Facebook
No purchase is necessary to enter the competition. Entry constitutes full and unconditional acceptance of these Terms and Conditions. Vertu Motors plc is not responsible for lost, corrupted or delayed entries. Vertu Motors plc reserves the right to disqualify anyone who it considers violates these Terms and Conditions.
6) USE OF YOUR ENTRY: The winner of the Prize consents to their full name being made publicly available and posted on social media as the winner. The winner also consents to, or agrees to, or take part in, any additional publicity which may be reasonably requested by Vertu Motors plc. Any other personal data you provide when you enter may be used for future Vertu Motors plc marketing activities only if you indicate your consent to such activity. Otherwise, this personal data will be used by Vertu Motors plc and agents acting on their behalf only for the operation of this competition.
7) NOTIFICATION OF WINNERS: One winner will be selected by Vertu Motors plc on 30 November 2022, after the Promotion Period has ended. The winner will be contacted by Vertu Motors plc or agents acting on its behalf via Facebook to claim their Prize. If the winner is not contactable (i.e. has not (i) been reachable; and/or (ii) responded) within forty-eight (48) hours of the first attempt to contact them, another winner will be selected to replace them and they will cease to be entitled to the Prize. The winner may be asked to provide documentation proving their eligibility before they are entitled to receive the Prize.
8) OTHER: No correspondence will be entered into regarding either this competition or these Terms and Conditions. In the unlikely event of a dispute, Vertu Motors plc's decision shall be final. Vertu Motors plc reserves the right to amend, modify, cancel or withdraw this competition at any time without notice before the Prize is claimed and the winner confirmed. Participants in this competition agree that Vertu Motors plc and its subsidiaries or group companies will have no liability whatsoever for any injuries, costs, damage, disappointment or losses of any kind resulting in whole or part, directly or indirectly from acceptance, misuse or use of a Prize, or from participation in this competition. Nothing in this clause shall limit Vertu Motors plc's or it's subsidiaries' or group companies' liability in respect of death, or personal injury arising out of its own negligence or liability arising out of fraud. This competition is in no way sponsored, endorsed or administered by, or associated with, Facebook or Honda.
9) SPIRIT OF THE COMPETITION: If an entrant attempts to compromise the integrity or the legitimate operation of this promotion by hacking or by cheating or by committing fraud in any way, we may seek damages from that entrant to the fullest extent permitted by the law. Further, we will disqualify that entrant's entry to this competition and may ban the entrant from participating in any of our future competitions, so please enter fairly.
10) LAW AND JURISDICTION: This competition and these Terms and Conditions are governed by and construed in accordance with the laws of England and Wales and the courts of England and Wales will have exclusive jurisdiction to determine any complaint or dispute arising in connection with this competition and/or these Terms and Conditions.
11) EXTENDED TEST DRIVE: By entering the competition, you also agree to the following. For accepting an extended test drive, you are confirming the following:
I am over 25 and under 86 years of age, and I have held a full, valid UK driving licence applicable to the vehicle for at least 12 months. I have not accumulated more than 9 penalty points in the last 3 years, nor have I been disqualified from driving in the last 5 years. I confirm that, if I have any health condition, or disability that could affect my ability to drive safely, I have notified the DVLA, and the DVLA has authorised me to drive. I have given consent for the dealership to carry out a driving licence check and I understand that should I incur any pending or new endorsements or restrictions during the period of the load, failure to inform the dealership immediately may invalidate the insurance. I will pay any charges for loss/damage as a result of not using the correct fuel (this is a self-charging petrol hybrid vehicle). I accept that these terms also apply to any additional authorised driver. I confirm that I meet and agree to these terms of insurance. Aviva Conditions of Vertu Honda Morpeth (the dealership) loans this vehicle subject to the following conditions:
1) The vehicle is insured on a comprehensive basis by the dealership from the time it is collected by me or delivered to me, whilst it is in my custody and control until such time it is returned by me to the dealership or dealership representative. I agree to pay an insurance excess of £50 to the dealership in the event of any accidental damage, which will be refunded if recovered from a third party. I acknowledge the policy does not cover personal effects or my own personal injury, which remain at my own risk.
2) I accept full responsibility for any uninsured loss or damage however such loss or damage is caused. In the event of an accident, I will report the incident immediately to the dealership and will complete an accident report form at the dealership. Any necessary repair work will be carried out by the dealership and paid by me upon receipt of invoice.
3) I accept that any motoring or traffic offences, toll or parking charges, penalties and fines arising in relation to the vehicle for the duration of the loan are my sole responsibility under the Road Traffic Regulation Act 1984, the Road Traffic Offenders Act 1988 and/or any subsequent relevant legislation. I will indemnify the dealership forthwith for any penalties, fines, legal fees, cost, interest or other charges paid by them in relation to any such motoring or traffic offences or toll or parking charges. I hereby irrevocably agree to any such charges including an administration fee of £25+VAT being charged to me and for my details to be passed to the relevant third party.
4) I will not drive the vehicle for more than 150 miles per day unless by prior agreement. If I do, I will accept at charge of £0.15+VAT per mile in excess of the agreed mileage.
5) I will replace all fuel used during the loan period or be invoiced for it at a cost of £0.85+VAT per litre.
6) I agree the vehicle is only insured to be driven by named person(s) and will only be used for social, domestic and pleasure purposes and/or for my own business purposes excluding use for hire and reward, taxi or courier business purposes. I will indemnify the dealership in full against any and all claims, costs and expenses arising out the driving by any other persons and accept full responsibility for any uninsured cost arising whilst these named persons are driving or have custody of the vehicle.
7) I will not enter into any other agreement with any third party to further hire or loan the vehicle.
8) I understand the vehicle's controls, and agree not to disengage any of the passive safety features and to leave it secured at all times with the keys removed. I understand failure to do so will invalidate the insurance policy and in the event of a loss, I shall become liable for the full value of the vehicle.
9) I agree not to use the vehicle for track or off-road purposes, and not to take the vehicle outside of the UK and Eire. Towing is permitted but cover excludes damage or theft to any trailer or contents.
10) I will return the vehicle at the end of the agreed loan period, or whenever requested.
11) I will not smoke or allow animals in the vehicle and I will return the vehicle in a clean and serviceable condition.
12) I agree that if I am in breach of any significant policy conditions then the dealership has a right of recovery against me.