Honda Voted Best Dealer in 2022 Auto Express Driver Power Survey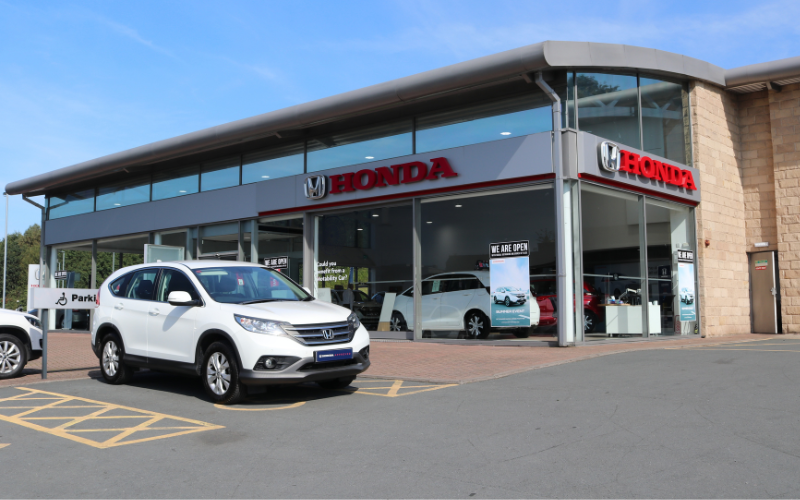 With over 74,000 respondents, the Driver Power Dealer Survey was one of the largest surveys conducted in the industry, placing power in the hands of drivers across the nation to name their best dealer.
It's good news for Honda, after the Japanese brand have been voted Best Dealer in the 2022 Driver Power Dealer Survey, run by Auto Express.
The award recognises the hard work and dedication of those across the business and is one of three awards recently awarded to the brand.
Responses praised the retail experience offered in dealerships, as well as attractive deals on models- especially when it came to finance options, which offered great value for money.
Respondents also praised the friendly customer service they experienced during their journey- a make or break for customers considering such an investment. The clean, modern facilities available also helped Honda come out on top.
One customer specifically praised their dealer's attitude to communication, commenting:
"All the communications I sent were responded to quickly. The showroom was modern, spacious and clean, with good social distancing in place."
Rebecca Adamson, Head of Automobile at Honda UK, commented:
"To win best dealer for 2022 is a sought-after accolade in the industry and is a huge achievement for Honda and our trusted dealer partners. The award is a fantastic badge of honour and to be recognised by Britain's best car survey is a tribute to our fantastic dealership network and I very much look forward to seeing the success continue".
Steve Fowler, Editor-in-chief at Auto Express, commented:
"Honda's performance in this year's Driver Power dealers survey has been exceptional. No other manufacturer scored so consistently across both our sales and servicing categories. It's clear to see that if you want an excellent customer experience, whether you're buying or owning a car, it's Honda that is leading the way."
Other awards for the retailer include Best Safety Features and Best Interior for the Honda CR-V Hybrid model, voted again by UK motorists in the top 75 best-running cars. The model presents an SUV which is smooth, responsive, and efficient with a high-tech EV powertrain.
The Honda SENSING system also offers a host of advanced safety features to create a safer driving experience, notifying drivers of any potential unseen hazards. It's also available as a standard feature, which gives the Honda CR-V the safety stamp of approval, creating a safer experience for both driver and passenger.