How Sustainable is MINI?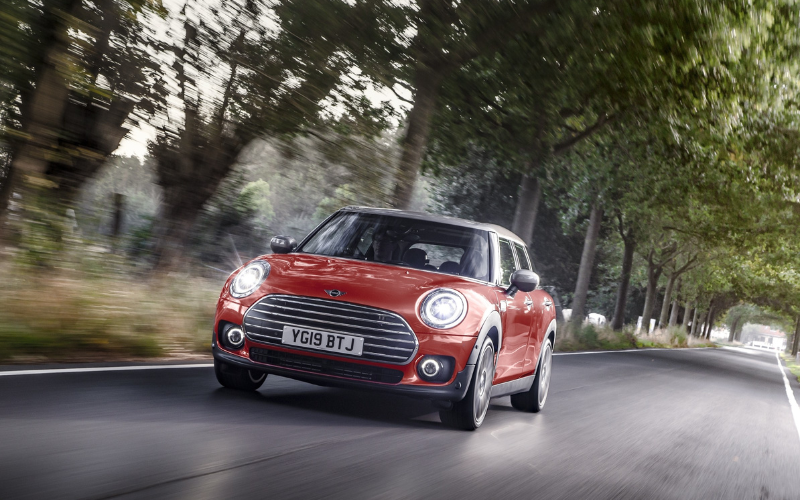 Without sustainable manufacturing, there can be no eco-friendly mobility. That's why MINI is looking to attain maximum sustainability. Read on to learn eight facts about MINI's path to a sustainable future.
Start at the very beginning
Does MINI sustainability start with buying an electric car? Or with economical driving? No. Sustainable mobility begins long before that, with the extraction of raw materials and during production at the car factory. It's worth taking a critical look here, especially when it comes to electric vehicles, as the production of batteries is energy-intensive.
Creating a circular economy
And where does sustainability end? With the scrapping of the car? Shouldn't the goal instead be a circular economy in which as few resources as possible are wasted? Join us on a journey along MINI's supply chain and through the production sites. We'll let you in on eight facts about sustainable production and eco-friendly cars.
1. MINI recycle 99% of their waste
A circular economy can only succeed if as little as possible is thrown away – in other words, if waste does not end up in a landfill or an incinerator but is reused instead.
The production of almost 2.5 million BMW Group vehicles per year does generate waste – around 780,000 tonnes of it. This includes packaging materials for components, as well as steel and offcuts from seat covers.
There are valuable resources in these leftover materials, which is why 99% of waste at the average BMW Group car factory is already recycled. With this recycling rate, BMW and MINI are laying the foundations for sustainable cars right from the production stage.
2. Up to 40% recycled metals
Not throwing much away is one thing, but where do the materials that go into the manufacturing process come from? In the interests of a circular economy, the goal must be to use as high a percentage of recycled materials as possible.
This also helps climate change mitigation, as metals like aluminium require a lot of energy during production, so have a significant carbon footprint.
The BMW Group already uses what is known as "secondary materials" in many areas. In the case of plastic components, for example, the proportion of recycled plastics is 15%. The aim is to grow this to 25% in the medium term. And when it comes to metals, the BMW Group has gone even further – cast aluminium parts already use 40% recycled material.
3. 18 special 'LNG' trucks
There's another way the BMW Group is reducing its corporate carbon footprint – in the form of 18 heavy goods vehicles delivering components from suppliers to the MINI Plant Oxford, across 15 different routes around the United Kingdom.
What's special about this fleet of vehicles? They run on LNG (Liquefied Natural Gas), thereby offering a number of environmental advantages over their conventional diesel counterparts.
Here are some of the benefits of operating an LNG fleet:
- Near-zero particulate matter emissions.
- 20% lower emissions of CO2 and nitrogen oxides.
- Up to 90% less CO2 if the trucks are run on bio-LNG in the future.
- LNG comes from sources like organic household waste, so it's renewable energy.
- LNG trucks are also quieter than diesel ones.
4. Raw materials from sustainable sources
Sustainability must begin at the start of the supply chain. Lithium and cobalt are required for battery cells, but both raise ethical and environmental concerns. This is because in countries like the Congo, mining often only adheres to low environmental standards. And there are reports of poor working conditions and child labour. So the sustainable manufacturing of electric cars also has a social dimension.
The BMW Group's goal is clear – 100% of raw materials such as lithium and cobalt should come from sustainable sources with high social standards. For that reason, since 2020 the BMW Group has been sourcing both cobalt and lithium from Australia and Morocco for its batteries. The mines there meet the highest ethical and sustainability standards.
At the same time, the BMW Group continues to be committed to better working conditions for people in the Congo. It is supporting a project of the German development agency 'Deutsche Gesellschaft fur Internationale Zusammenarbeit' (GIZ), looking into the working conditions in Congolese mines and developing potential improvements.
Claudia Becker, Sustainable Purchasing Expert at the BMW Group said: "We only accept companies that extract cobalt from mines where employees are protected.''
5. Zero deep-sea minerals
Valuable natural resources also lie dormant in the depths of the oceans. However, it is not yet possible to estimate the ecological consequences of the systematic exploitation of these resources. As a result, WWF Germany is among those calling for a moratorium on deep-sea mining until its consequences have been fully researched and protection for the deep seas can be guaranteed.
The BMW Group has therefore launched an initiative to support the WWF's position. This means that MINI does not use any minerals from the deep seas on a precautionary basis, and does not finance deep-sea mining.
6. 11,500 solar panels
MINI's solar panels cover an area the size of five football pitches and facilitate sustainable manufacturing at Plant Oxford. All 11,500 solar panels sit on the roof of the factory and have a combined output of three megawatts, covering 100% of the energy requirements of the main plant. This reduces the corporate carbon footprint of MINI Plant Oxford by 1,500 tonnes of CO2 per year.
And the plant is not an exception. All 30 BMW Group plants get 100% of their electricity from renewable, green energy sources.
7. Using 41% less electricity
Great progress has been made toward renewable energies, but eco-friendly production also means reducing energy consumption. And that's where MINI employees helped make a big difference: in 2018, they reduced electricity consumption at the Oxford plant by 41% compared to the previous year, by making a number of changes, including replacing 18,000 incandescent light bulbs with LED lamps.
The car factory roof also plays a key role at the MINI plant in Swindon: the 8,000m2 flat roof collects rainwater. This water is then used for cleaning, watering green areas, and even flushing toilets.
8. Focus on sustainable materials
Leather interiors are popular, especially leather seats. MINI has been into sustainable alternatives for some time and is now exploring recycled materials. The aim is to do without leather entirely in the future, offering customers innovative materials with the same quality and seating comfort as leather – all whilst maintaining the timeless interior design of MINI vehicles.
The MINI Lifestyle Collection has long combined outstanding design with sustainable materials. The MINI Bracenet Keyring does not just prevent you from losing your car keys, it also consists of pieces of salvaged "ghost nets" – lost or intentionally cut fishing nets left floating around the oceans (posing a threat to many animal species). These simple keyrings are a great example of long-term MINI recycling in action.
While MINI has already achieved many successes in terms of sustainable manufacturing, the manufacturer knows it is still a long way from its destination. Find out more about MINI's production methods.
Keep an eye on our Newsroom for more automotive updates.