International Women's Day 2022: An Interview with Sophie Smart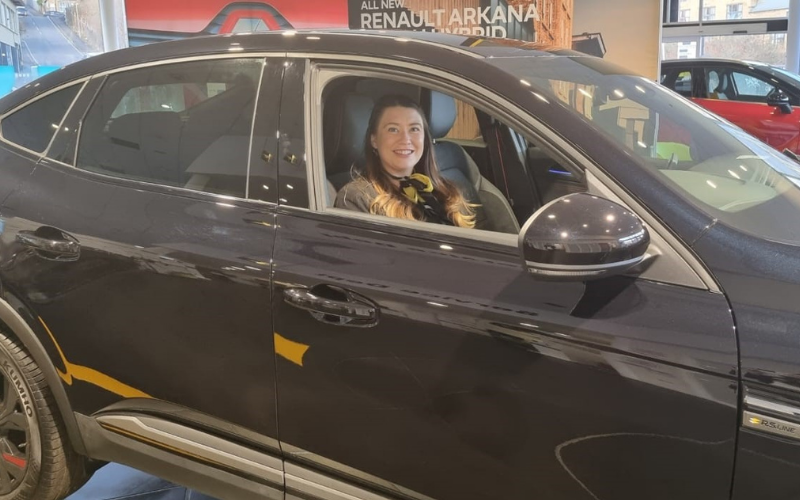 Internationa Women's Day 2022
To celebrate this year's International Women's Day, we're catching up with some of the most inspiring women across the automotive industry.
The International Women's Day 2022 theme is #BreakTheBias and we want to find out what that means for some of the influential women within the industry while celebrating their achievements and successes.
We caught up with our most recent interviewee, Sophie Smart, Sales Executive at Renault Bradford who, during her 18 months with us, has demonstrated herself invaluable to her colleagues.
What does a typical day in your job role look like?
"We start with a team morning meeting boosting morale for the day. Then I go through my diary to see what I have planned for the day. This could include appointments for potential sales, handing over the cars I have sold or updating my customers that have cars on order with me. Also, we have photos that we need to take of our stock for the website while also keeping the pitch outside looking inviting. In any spare time I have, I also prospect past customers to hopefully be able to get their repeat business."
How long have you worked in the automotive industry?
"I have worked in the motor industry since September 2020."
Have you always wanted to work in the automotive industry, or did you start out in another sector?
"I started out in the travel industry as Cabin Crew until Thomas Cook went bankrupt in 2019. When I initially came for my interview at Vertu Motors I applied for a Service Admin role, however Andy asked me if I would work in Sales. This is something I had never even considered; I am happy I took his advice and learned something new every day. Even though I have only been in the industry 18 months I am already trying to progress my career and have applied for the Evolution Program."
What's your biggest career achievement to date?
"Having never worked in the motor industry before, I think my biggest achievement to date has been delivering 23 cars in a New Registration month after only being in the company five months. When I first started, I wasn't sure how I was going to match the other team members so when I was on par with them after a few months I was very proud."
What's the best part about your job?
"My favourite part of the job is seeing the smiles on the faces of customers when they come to collect their new vehicles."
What progress do you think has been made within the automotive industry concerning gender equality?
"As I have not been in the motor industry for that long I can't really comment. From what I have heard from my colleagues it has always been a male dominated role but since I have started in Renault Bradford another two women have been hired which now means five out of nine sales executives at this branch are now female."
What advice would you give young women who are wanting to pursue a career within the automotive industry?
"Just do it, and don't worry thinking it's a male dominant role. More and more women are coming into the industry and progressing further. Karen Anderson, Chief Financial Officer, is a perfect example of this, being our CEO Robert Forrester's right hand woman."
Which female inspires you the most and why?
"I have to say the Queen, I am very patriotic and the way she has run this country for the past 70 years is remarkable. She has put the country first before her own happiness on many occasions and got us through so much as a country."
This year's IWD theme is #BreakTheBias. What does that mean for you?
"I think we now have to realise job roles are no longer gender based. As a woman you can choose to do whatever you want to do. It may be a little harder to get there but with perseverance and a positive attitude anything is achievable."