Introducing The 2020 Mercedes-Benz EQV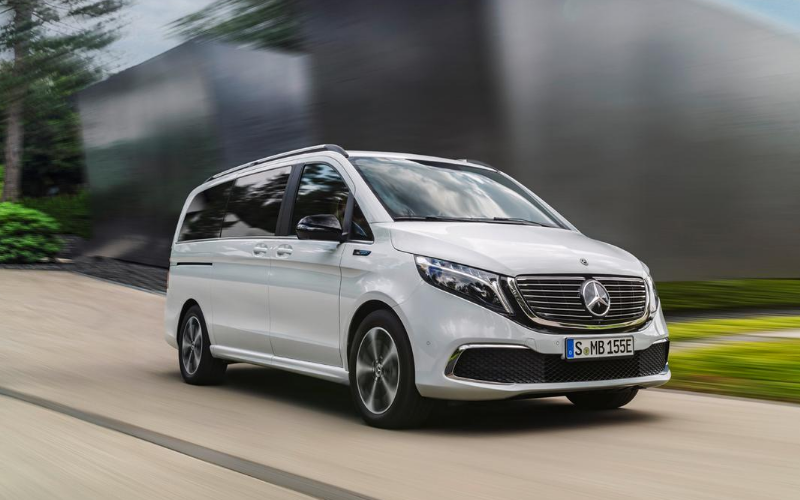 Mercedes-Benz have announced that their all-electric MPV – the Mercedes-Benz EQV – is to go on sale imminently in the UK. Here's what we know so far, from pricing to spec.
The Mercedes EQV electric MPV is to go on sale in the UK really soon, with prices starting from £70,665 for the EQV 300 Sport model.
The incredibly impressive EQV has a 90kWh battery that gives it up to a 213-mile driving range – more than enough for a hard-working day's shift.
Higher-spec Sport Premium and Sport Plus trim levels will also be available, priced at £72,895 and £77,145 respectively.
All variants offer a great opportunity to own a fantastic Mercedes-Benz vehicle, whilst contributing no harmful emissions to the environment.
As no EQV costs less than £50,000, unfortunately the model is currently not eligible for the government's grant for plug-in vehicles, however, cheaper running costs and the all-electric MPV's outstanding performance and technology make up for this downfall.
Despite being confident and quite a heavy vehicle, Mercedes-Benz have confirmed a top speed of 87mph, with the option to increase that to 99mph. Total output from the electric motor is 201bhp and 362Nm of torque, all going through the front wheels.
On the outside, the EQV is distinguishable from its V-Class sibling by a black-panel grille with chrome fins, lightweight 18-inch alloy wheels and 'EQV' badging just next to the door mirrors.
Standard equipment on the entry-level EQV Sport comprises 17-inch alloy wheels, LED headlights, a Driving Assistance package, the MBUX infotainment system with Navigation Plus, a reversing camera, electric sliding doors, an 'easy-pack' tailgate, ambient lighting and a eight-metre long charging cable.
The Sport Premium variant adds a 360-degree camera, a memory package for the seat and steering-wheel adjustments, an 'Exterior Design' package, a table for the seating area and full smartphone integration.
Going further, the range-topping Sport Premium Plus additionally includes a Burmester surround-sound system, air suspension and larger 18-inch alloy wheels.
The EQV joins the Mercedes-Benz EQC SUV in the German brand's electric passenger-car range, while Mercedes also offers the electric eVito and eSprinter vans, as well as the eVito Tourer, a more functional minibus version of the EQV. A smaller electric MPV, bearing the new name T-Class, is planned for 2022.
Earlier this year, Mercedes-Benz declared that the new EQV will give an insight into the industry's electric future: 'Mercedes-Benz Vans is consistently advancing the electrification of its product portfolio.
'With the EQV, we are now taking the next step. It offers all of the brand-typical attributes familiar from this segment which Mercedes-Benz customers have come to know, appreciate and also expect.
'As a family companion, a leisure-time adventurer or a shuttle vehicle with lounge ambience, the combination of these characteristics with a battery-electric drive mean the EQV is a car with a future.'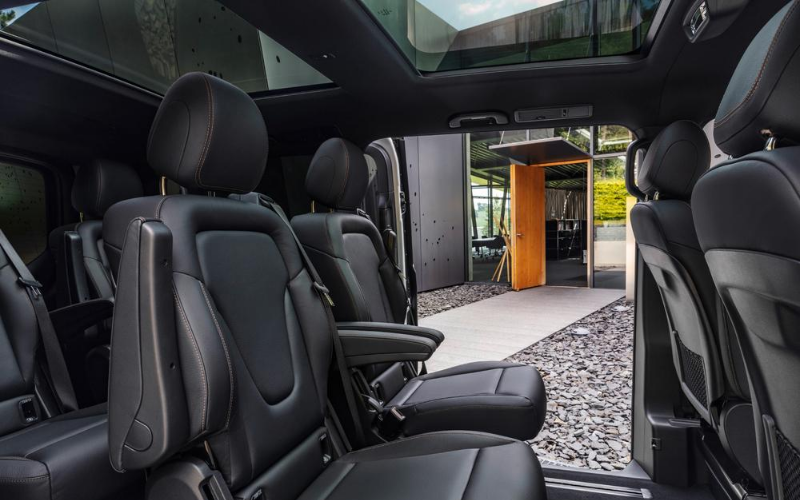 Here at Vertu Mercedes-Benz, we'll keep you in the loop with all the latest updates. Stay tuned for when the all-new Mercedes-Benz EQV becomes available to test drive and buy at your local Vertu Mercedes-Benz site.
In the meantime, if you'd like to view our range on the current latest and greatest Mercedes-Benz vehicles available, click the link below: