Introducing: The All-New Kia Sportage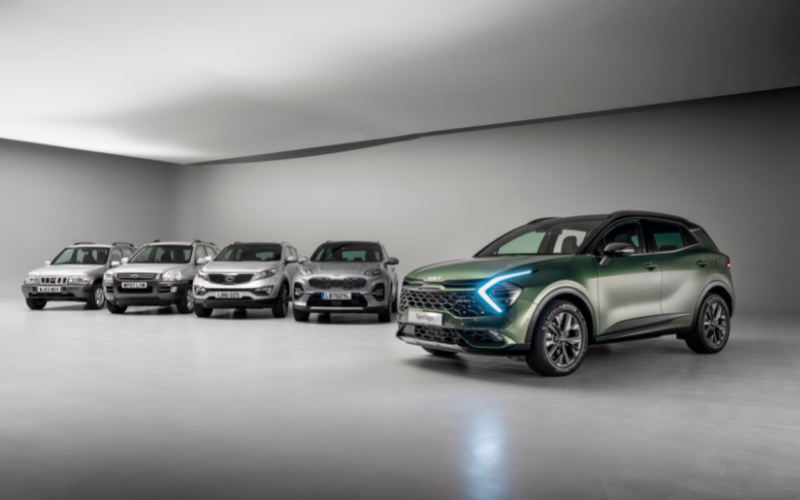 From a contemporary, premium interior to a broad range of powerful and efficient engines, the popular Kia Sportage has been fully upgraded, specifically for the European market.
Kia recently unveiled the European edition of the new fifth-generation Sportage; it's the first time in 28 years that they've offered a version of the SUV specifically developed for the region.
With everything you could need on board, brand new powertrain options and a refreshed, stand-out, bespoke to Europe design, the Sportage makes the ultimate family vehicle.
And if that wasn't enough, the new Sportage is set to deliver competitive running costs too.
Keep reading to find out exactly what makes the new Kia Sportage special...
Design
The refreshed model appears to put the 'sporty' right into Sportage, with a dominating, upgraded grille and sleek new bonnet shape.
As a family SUV, the all-new Kia Sportage is set to turn heads on the school run – it's thoroughly confident, smooth and athletic looking.
Upgrades can be seen to the swish daytime running lights, followed by a new, modern door design and angular side skirts with flashes of chrome trim.
From the side on, you'll notice sections of the Kia Sportage's rearmost pillars have been transformed black and feature a stunning silver trim. This gives the Sportage's roof the impression it's floating above the rest of the model's body.
Full-width brake lights have been added to the rear of the all-new Kia Sportage, giving it an ultimately futuristic look, which we've so far seen on the upcoming EV6.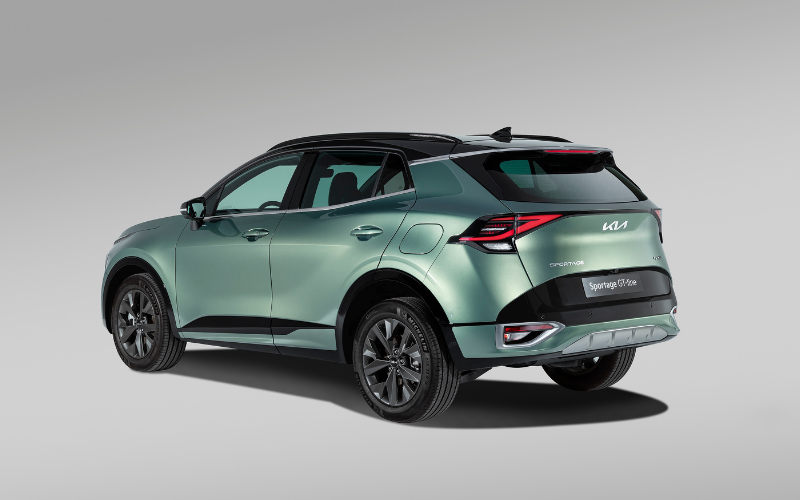 Interior
The all-new Kia Sportage receives a wholly modern-looking interior, upgraded down to the smallest details.
Improvements will include a large central touchscreen that links up to a new digital driver's display, plus fewer physical buttons to give an altogether sleek and contemporary feel. Everything will be available within the Sportage's new state-of-the-art infotainment system.
For those that'll like a little more, Kia is set to offer a Sportage X-Line with some exclusive interior trim options, including luxury green or black quilted seats, plus a lustrous 'Black Metal Wood' finish.
Inside the new Sportage, the front seats offer built-in coat and bag hangers, helping to keep all luggage organised and neat.
For extra storage, Kia's fitted a few handy cubbies throughout the new Sportage's cabin.
Although the brand is yet to say how much boot space the new family SUV has, it's likely to improve upon the current model's 503-litre load bay.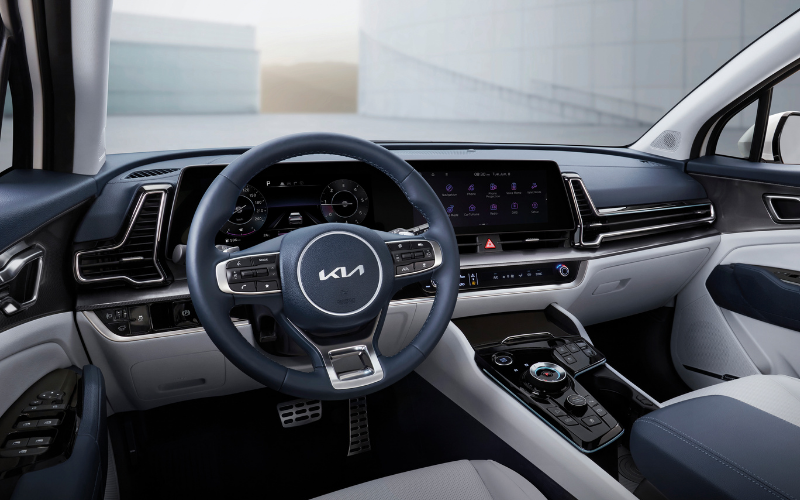 Drive
Kia has so far been tight-lipped about the new Sportage's engines, but we assume it'll be very similar to the latest Tucson's range. You'll likely be able to choose from a 115hp diesel, a 150hp petrol and three mild-hybrid engines ranging from 136hp to 180hp.
It's also possible the new Sportage will be offered with the same 265hp plug-in hybrid system as the new Tucson too, which'll offer a strong confident performance to suit a wide variety of drivers.
-
The upcoming Sportage will most likely be available with front- and all-wheel-drive, in addition to there being a choice of manual or automatic gearboxes.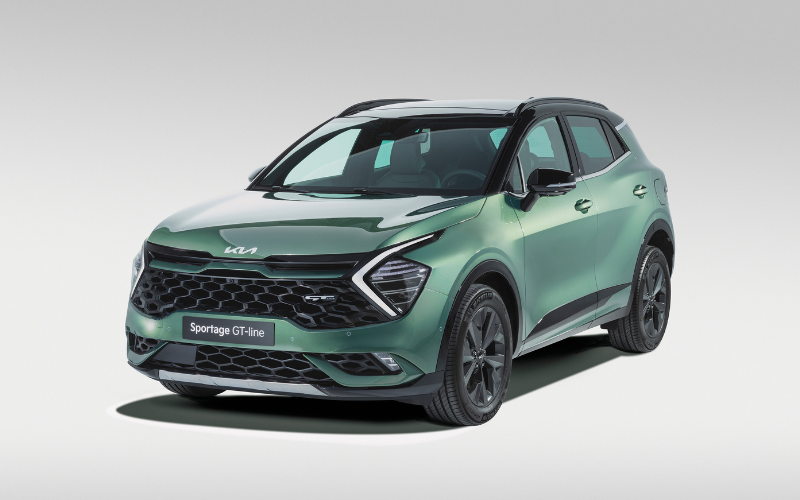 From innovative design features to intelligent assistance technology, the all-new Kia Sportage was designed and engineered to look after you and your family.
The first deliveried of this new European specific Kia Sportage are expected in December 2021.
To register your interest with your local Kia retail site, click the link below: