Jaguar Land Rover Begins Production of Protective Visors for NHS Staff
Jaguar Land Rover has been working closely with the government to offer their expertise in design and 3D printing to manufacture reusable face visors for NHS staff working on the frontline.
After the announcement that there was a shortage in Personal Protective Equipment (PPE), Jaguar Land Rover began consulting with NHS Healthcare Professionals to answer the government's call for an increase in PPE for keyworkers who are fighting on the frontline of the COVID-19 pandemic.
Due to the shortage, many keyworkers have either suffered pain due to wearing uncomfortable protection for a long period of time or have not been able to wear the crucial protection that they need to keep them safe whilst battling the coronavirus pandemic. Therefore, the NHS-approved visors that have been designed are reusable, helping to combat the issue of shortages in protective equipment.
Chief Medical Officer, Dr Steve Iley, stated: "The health and safety of our employees, customers and their families remains our priority. It's important we all utilise our skills, expertise and facilities to help protect NHS staff on the frontline during our country's greatest crisis in a generation. We can all play a part in helping those who need it most."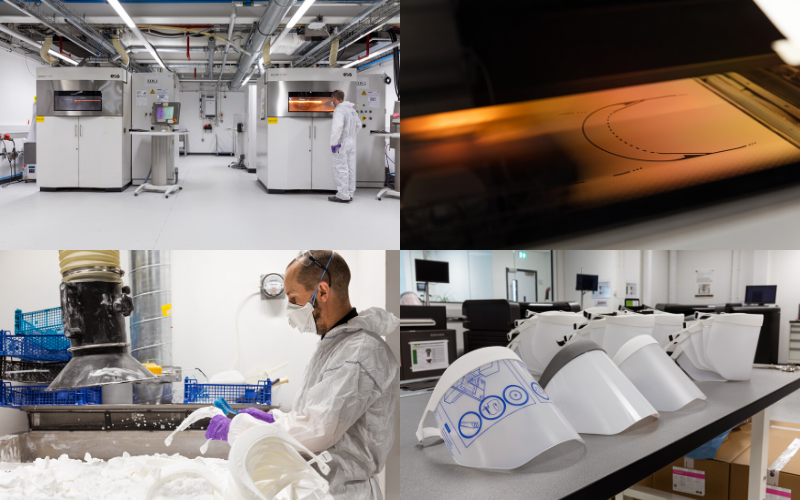 Much effort has been put into the design of the masks, to ensure they are wearable for long periods of time without causing discomfort, as well as making sure they can be thoroughly dismantled and cleaned to be able to be reused.
Production of these crucial visors has already begun in Warwickshire after successful trials were carried out at the Great Western Hospitals NHS Foundation Trust and South Warwickshire NHS Foundation Trust.
Ben Wilson, Additive Manufacturing and Prototype Design Manager, said: "It's been a real team effort, we've trialled different materials and improved the design over several iterations in consultation with real doctors and nurses on the frontline – this has allowed us to create something unique and truly fit-for-purpose. While this is a small effort, it is vital we help as many people as we can by utilising our resources. Collaborative teams working at Jaguar Land Rover, along with the wider computer-aided design and 3D printing community will continue to do what we can to help healthcare workers."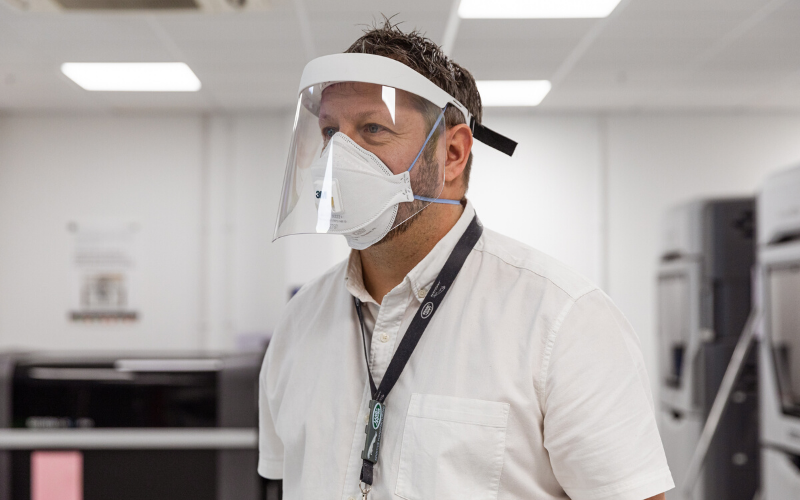 Utilising the skills of four members of the Jaguar Land Rover skeleton team, the visors are produced in a specially designed area, where strict measures are put in place to ensure no contamination risk before the visors leave the site.
Engineers in the Additive Manufacturing Centre proposed the design of the visors, and are now in talks with suppliers to enhance production. Jaguar Land Road will make the CAD designs available to Additive manufacturers and suppliers to enable production to increase. The current ambition is to produce around 5,000 visors a week.