Jaguar Reveals The First E-Type 60 Collection Models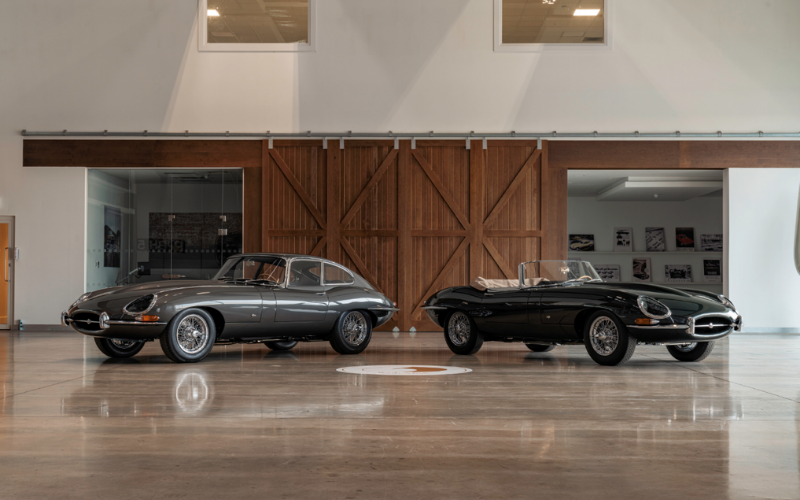 To celebrate the iconic sports car's 60th anniversary this year, Jaguar have created six matching pairs of E-Types.
For now, they've only unveiled the first of the '60 Collection' 3.8-litre E-type pairs.
Each pair of the special E-Type 60 Collection cars pay tribute to two of the oldest and most famous Jaguar E-Types of all-time, the Opalescent Gunmetal Grey coupe '9600 HP' and the British Racing Green roadster '77 RW'.
These E-Type models played pivotal roles in the unveiling of the car at its world debut in Geneva, Switzerland in March 1961.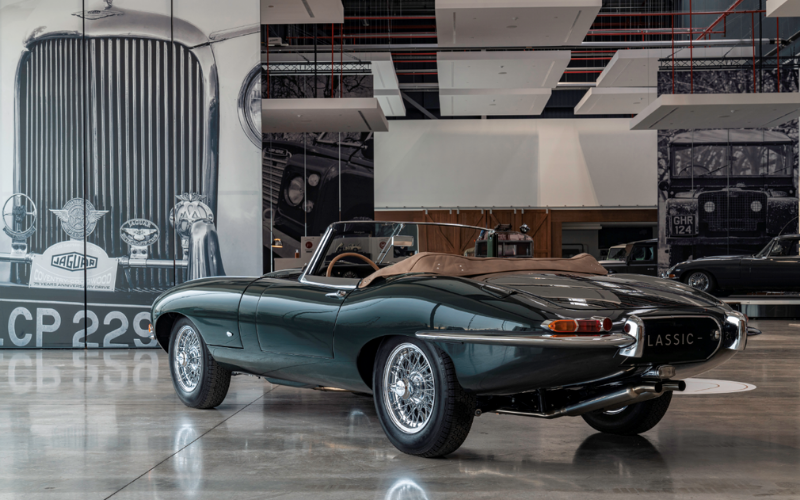 Since the '60s, the E-Type has been recognised as a revolutionary sports vehicle – variants famously owned by celebrities of the era included Steve McQueen, Brigitte Bardot, Frank Sinatra, George Harrison, Tony Curtis and Britt Ekland.
Every E-Type 60 Edition built by the team at Jaguar's Classic Works facility in Warwickshire is an existing 1960s 3.8-litre E-Type, fully restored to exclusive 60th anniversary tribute specification.
They will all feature an engraving by artist and designer King Nerd on the centre console of each car, recalling the drive routes from Coventry to Geneva of those original cars.
Each piece of art takes more than 100 hours to create by hand, in consultation with the owner.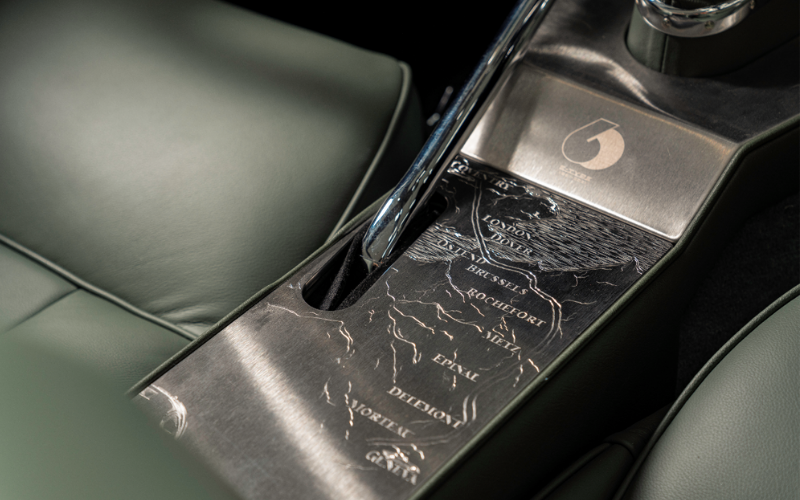 In addition, every E-Type 60 Edition will feature a number of 60th anniversary commemorative design details created through a collaboration with Jaguar Design Director Julian Thomson.
This includes subtle enhancements for improved usability and driveability: for example, a five-speed manual gearbox and enhanced cooling; plus the Jaguar Classic Infotainment System with built-in satellite navigation and Bluetooth connectivity.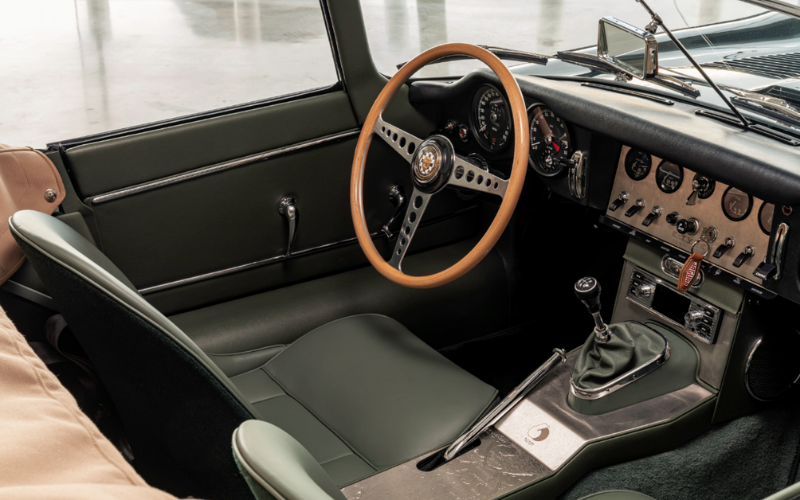 Dan Pink, Jaguar Classic's director, commented: 'Sixty years after its unveiling at the Geneva Motor Show in March 1961, the talented team at Jaguar Classic are releasing the ultimate birthday present to the E-type: The E-type 60 Collection.
'The attention to detail demonstrates how this project has been a labour of love for our designers, engineers, craftspeople and partners.
'Exquisite detailing combined with enhanced usability ensure these E-types will be coveted and enjoyed for decades to come by their discerning owners, starting with a once-in-a-lifetime Coventry to Geneva pilgrimage for our six customers and their guests in Summer 2022.'
The E-type 60 Collection cars are set to combine flawless quality and exceptional engineering know-how.
If you're a Jaguar fan and would like take a look at the latest and greatest vehicles we have available here at Farnell Jaguar, click the link below:
Equally, keep an eye out across our Approved-Used stock for Jaguar classics we acquire as and when: