Jaguar Updates I-Pace With Faster Charging And Enhanced Infotainment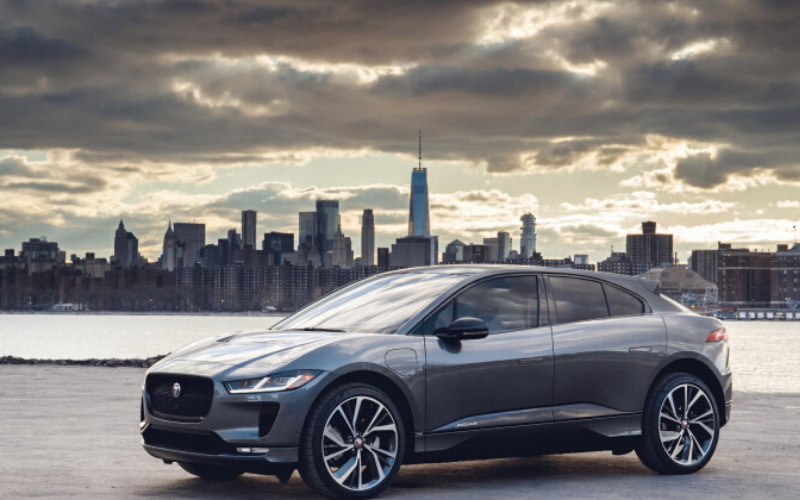 As though it wasn't already outstanding, Jaguar have tweaked and improved their iconic, multi-award-winning electric vehicle – accommodating even faster charging and enhancing the usability of the infotainment system.
Boosting the previous 7 kW AC on-board charger, Jaguar has updated their I-Pace to now feature 11 kW AC charging capabilities, for a faster charge time.
With growing number of rapid charge points in public places (11 kW and 22 kW) - and in particular at workplaces - it means EV drivers can add 33 miles of range per hour to their vehicle.
The latest Jaguar infotainment system update is another other key development to note, as it reportedly now comes with a greater focus on usability. The I-Pace is the first Jaguar to feature the Pivi Pro system, which is said to be as intuitive to use as a smartphone.
An enhanced EV navigation feature has been developed and installed, ensuring new and existing charge point information is available to the driver. It also uses self-learning algorithms for improved routing, and voice guidance that will remain quiet when travelling through areas it considers the driver to be familiar with.
The system features a built in 4G SIM for music streaming, weather and traffic updates, and also facilitates over-the-air software upgrades.
In addition, the upgraded I-Pace offers a new filtration system to improve interior air quality; it can be set up to clean the cabin's air as part of the pre-conditioning process.
Other additions to equipment include the addition of a ClearSight digital rear view mirror, for improved rear visibility when required. Wireless phone charging is also now available, with Apple CarPlay and Android Auto Connectivity included as standard.
The Jaguar I-Pace will continue to offer an impressive driving range of 292 miles on a full charge – more than enough to cover most busy schedules and long commutes without stopping.
It's no wonder that the Jaguar I-Pace is an incredibly popular electric vehicle, winning multiple awards in recognition of its state-of-the-art technology and powerful performance.
Jaguar's all-electric performance SUV won Germany's most famous car award at the end of last year, the Golden Steering Wheel. The I-Pace triumphed in the Mid-size SUV category, voted 'Best SUV' ahead of the class' rivals.
The Golden Steering Wheel Award is one of many prestigious awards the I-Pace has won in recent years. The I-Pace achieved multiple awards at the 2019 World Car Awards: claiming the title of World Car of the Year, World Car Design of the Year, and World Green Car.
Jaguar's latest tweaks and innovations should continue to put the I-Pace in good stead for any upcoming automotive and EV awards.
Here at Farnell Jaguar, the new and improved I-Pace is available to order now.
If you'd like to learn more about hybrid and electric vehicles, click the link below:
Learn More About Hybrid and Electric Vehicles
If you'd like to check out our fantastic offers on the award-winning Jaguar I-Pace, click the link below: