Jeep posts significant September sales increase as popularity continues to grow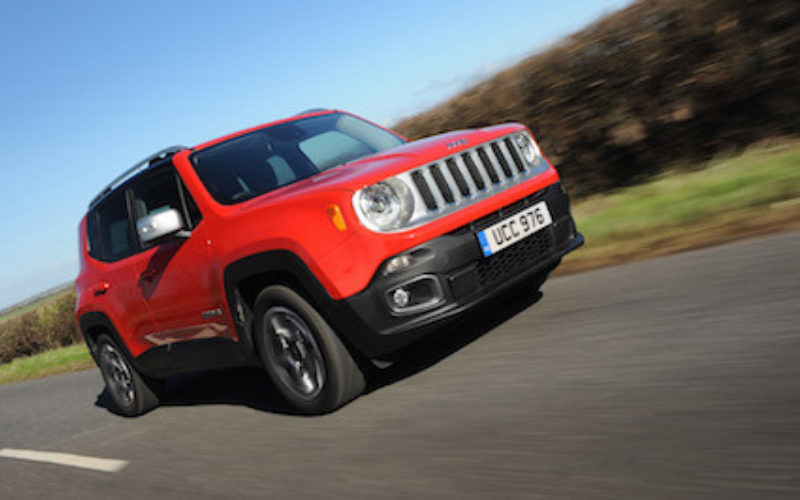 Jeep's continued popularity in Britain has been reflected in this week's new car registration figures, which reveal the brand's best ever September and its third-best month ever in the UK.
An almost 200 per cent year-on-year sales hike was recorded too, as the additional interest garnered by the Renegade model showed little sign of slowing.
Jeep registered 2,097 cars in September the 25th consecutive year-on-year increase compared with 762 in the same month last year. Market share was up to 0.45 per cent from 0.18 per cent in 2014. To further mark this upsurge in form, September's registration figure was more than the total for the entirety of 2010 (2,078).
Furthermore, the year-to-date figure of 8420 means that Jeep has increased 196 per cent in sales when compared with the 2844 units it had sold year-to-date in 2014.
The new Renegade performed particularly well, registering 1299 sales in September, whilst 335 Cherokees and 336 Grand Cherokees were sold. This is according to figures supplied by the Society of Motor Manufacturers and Traders (SMMT).
Damien Daly, head of brand at Jeep UK, said: 'The sales figures are fantastic news, not only for the new Renegade, but for the Jeep brand as a whole. It is quite clear that more people are turning to Jeep for their next car, as we bring exciting new models to the UK.
'We were confident last year that the Renegade would help us to grow the Jeep brand, and I'm delighted that's happened. But it won't stop there I can promise more to come from us yet.'
by: Vertu Editorial