JustCharge and Zap-Map Partnership Allows EV Drivers to Share Charging Points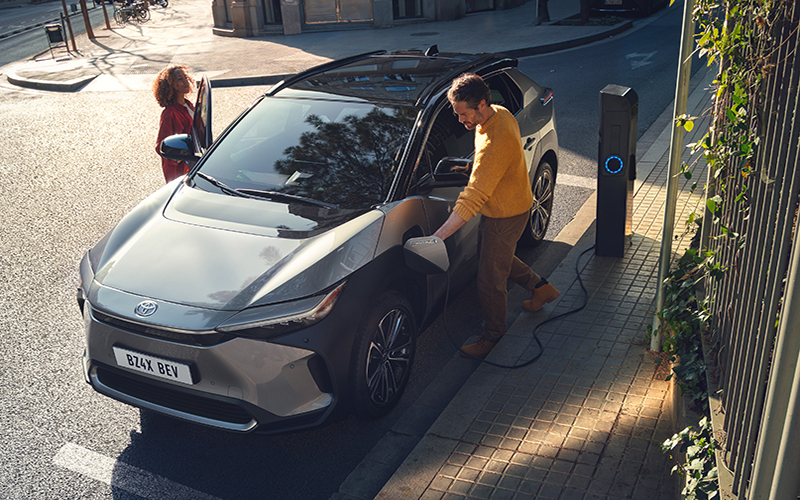 The new partnership brings several benefits to EV drivers both with and without home charging facilities, forming the next step towards boosting the public charging network.
JustCharge and Zap-Map, two of the nation's largest electric vehicle charging providers, have formed a partnership that allows EV drivers to share their home charging points with one another.
The partnership comes after a survey conducted by Zap-Map, with the help of over 4,300 EV drivers, showed that 20% of these would be willing to share their home charging facilities with other drivers to help make charging more accessible.
Equating to thousands of EV chargers across UK communities, this would increase access for those without an EV charger at home.
Using Zap-Map's interactive search, EV drivers will be able to locate 1,600 bookable JustCharge locations, booking onto a neighbour or friend's charging point.
Sharing is caring after all, which is why this move will help to boost the public charging network for EV drivers and help other motorists make the switch to electric.
According to the survey, 62% of drivers in Britain would be less likely to buy an EV due to charging concerns, which this new partnership hopes to change.
With 40% of drivers not having access to a charging point at home, the JustCharge service will allow them this access with the help of other EV owners sharing their home charging points.
Homeowners who share their charging facilities will also be rewarded for their generosity, earning an additional source of income through being a JustCharge host. The survey also showed that 90% of the time, home charging points are not being used which means that opening these up to other EV owners will encourage more usage.
The added income will help EV drivers to offset the cost of ownership of their new vehicles by listing their charge points on JustCharge, while helping to drastically improve charging accessibility for other drivers.
There will also be charging spaces available to view on the Zap-Map app for the 10,000+ drivers who use JustCharge's EV parking app, JustPark.
Anthony Eskinazi, Founder and CEO at JustPark said:
"Launching our JustCharge listings onto Zap-Map is a huge step for our community charging network. With this partnership, EV drivers can now find and use charging points and enjoy finding one of the thousands of first bookable community charging locations via JustCharge.
"We are proud to partner with Zap-Map, not only to help improve the charging experience for existing EV drivers, but to encourage more drivers with their own home charging units to become a JustCharge host, unlocking the ability for their neighbours without a driveway to switch to an EV too also switch to owning an EV."
Ben Lane, Co-founder & CTO at Zap-Map said:
"With ever more drivers making the switch to electric, access to a local charger is becoming increasingly important. Although the public charging network is expanding rapidly, there is a real need for community charging closer to home, providing a viable option for those without a driveway to charge an EV.
"The good news is that we know that a fifth of EV drivers are prepared to share their home charger with others, and that's what makes this new partnership with JustCharge so exciting. Working together, we can give Zap-Map users even greater choice in finding a suitable local charger, creating an additional source of household income for those with home charging points, and providing real benefit to the local community."
Looking ahead, JustPark and Zap-Map will also work together to encourage more EV drivers to become a JustCharge host, meaning more home chargers will be available for EV drivers to book. Listing a charging point on the network takes a few minutes and includes the ability to set the availability and price of the space and charger."
Stay up to date with more of the latest EV news you need to know via our newsroom. Ready to explore electric? Browse our electric and hybrid vehicles for sale now.