Kia Waves Goodbye to the Stinger as New Flagship Awaits
The Kia Stinger has been removed from the brand's UK lineup, with the manufacturer announcing the EV6 GT as its new flagship grand tourer.
The Stinger is still in production for a little longer, and existing orders will be fulfilled. Therefore, if you have one on order you will be one of the final few to own the brand's significant former flagship.
The Stinger was introduced back in 2017, as a powerful car with impressive performance metrics. We're talking a 3.3-litre turbocharged V6 engine, with 365bhp, capable of achieving 0-62mph in 4.7 seconds.
However, waiting patiently on the sidelines is Kia's all-electric EV6 GT. It is the most powerful production car Kia has ever created. With a dual-motor powertrain producing 577bhp (430kW), it will be able to reach 0-62mph in just 3.5 seconds.
The EV6 is based on Kia's specialised Electric Global Modular Platform (E-GMP), which has been specifically engineered to cater for the EV6 GT's exceptional electric power. The large 77.4kWh battery sits beneath a flat cabin floor – maximising interior space.
With a healthy range of up to 265 miles (WLTP), the vehicle is also compatible with 800V ultra-rapid charging. This means the battery can be boosted from 10-80% in under 20 minutes.
The EV6 GT boasts some impressive extras compared to conventional EV6 variants. Expect performance brakes, optimised steering, and upgraded suspension – for greater driver comfort and control. Plus, a specialised 'GT Mode' drive system allows owners to unleash the vehicle's full performance potential.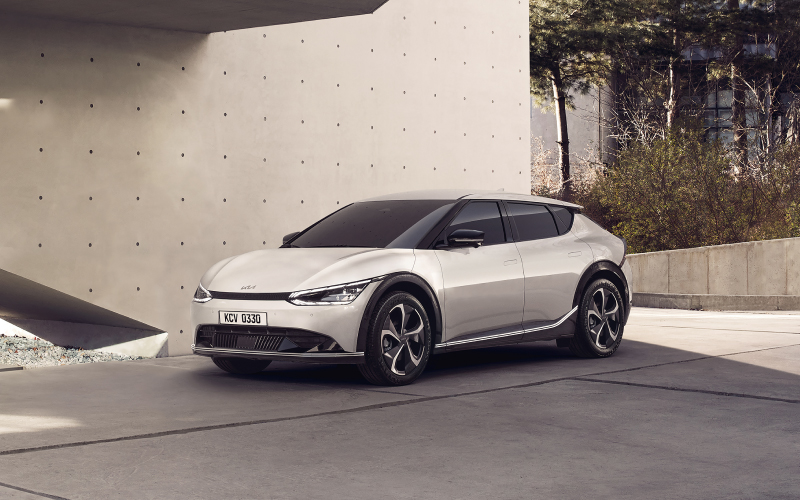 Paul Philpott, President and CEO for Kia UK commented: "The launch of the Stinger will go down as a transformative moment for Kia. Its driver-focused 'grand tourer' credentials, paired with Kia's reputation for vehicle quality and design, made it an incredibly compelling car for drivers. At the same time, it also had a transformative effect on how people saw Kia.
"For the same reasons, the EV6 GT is the ideal car to take the baton from the Stinger in the UK. Our future product plan has a major focus on electrification, and globally Kia plans to offer a line-up of 14 EVs by 2027. Combining high-performance capabilities with an incredible design and a long-range electric powertrain, the EV6 GT is an important part of this plan, and a true new flagship for the Kia brand."
Ever-advancing technology across the automotive industry means it is an incredibly exciting time for electric vehicles. Order books are open for the new Kia EV6 GT, with first customer deliveries expected by the end of 2022.
Keep an eye on our Newsroom for more automotive updates or follow the links below for more.