Kia Wins 2020 Car Dealers Manufacturer Of The Year Award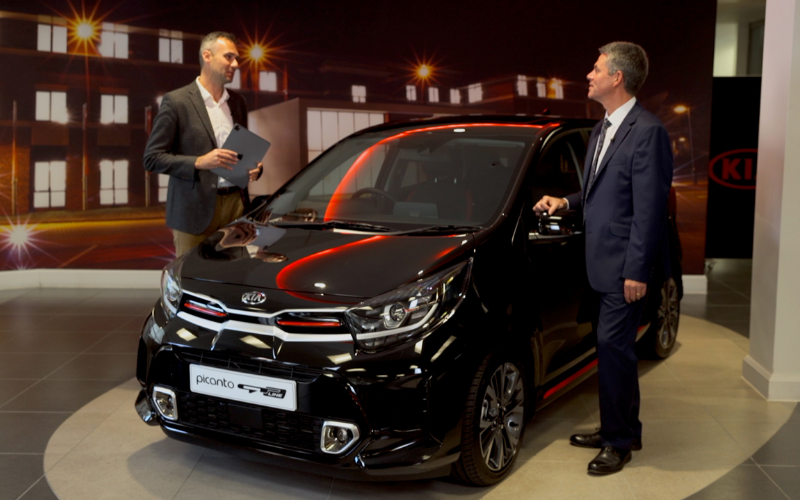 Kia Motors (UK) Ltd. has claimed the top spot for a fifth time, after being awarded 'Manufacturer of the Year' again at the prestigious Car Dealer Power Awards.
This celebration, which comes only weeks after an impressive NFDA dealer attitude survey result, further proves Kia's strong and mutually beneficial relationship with its nationwide (187-strong) dealer network.
First receiving this award in 2014, then again in 2016 through to 2018, and now once more in 2020, this long running achievement for Kia is a testament to its fair and inclusive franchise framework.
Adding to the authenticity of the accolade is its voting procedure, which is done anonymously by dealers themselves, voting on a variety of categories such as how the manufacturer supports dealer partners, bonus structure and forward planning.
Other areas which Kia Motors brought home best-in-class scores from its dealers were for marketing, brand awareness, online offering and ROI.
Kia's Approved Used cars scheme also scored well, coming noticeably ahead of rivals following the detailed judging by the Car Dealer panel. Comparing the final scores, Kia UK came in at a clear first place, by achieving an overall score of 94.9% across all 13 categories.
Due to current circumstances, this year's awards were held digitally.
The prize was presented to Paul Philpott, President and CEO of Kia Motors (UK) Ltd, who accepted the award with the following comment: 'We are thrilled to win this award because it is voted for by our dealers.
'To win for the fifth time in recent years shows our dealers remain confident and happy to be our partners. The results we achieve and the awards we win would not be possible without them and the strong relationships we have built together – they are crucial to our success.
'During such a challenging year, this award is therefore for everyone in the Kia dealer network who has worked so hard in these challenging times to ensure success, and to keep the brand and the franchise moving forward.'
James Baggott, founder of Car Dealer Magazine and CEO of its parent company, Baize Group, commented on Kia's award: 'To win this now five times really is an incredible feat, and Kia should be very proud to be in this situation.
'Whilst the quality of the vehicles and their industry-leading seven-year warranty aid their continued success, this award shows that the manufacturer is 100 per cent committed to maintaining great relationships with its dealers.
'Kia really go above and beyond the call of duty for its dealers.'
If you'd like to see the great deals on new Kia vehicles we have on offer, click the link below:
Alternatively, if you'd like to view our fantastic range of used Kia cars, click the link below: