Land Rover And Royal Geographical Society Launch 2021's Earth Photo Challenge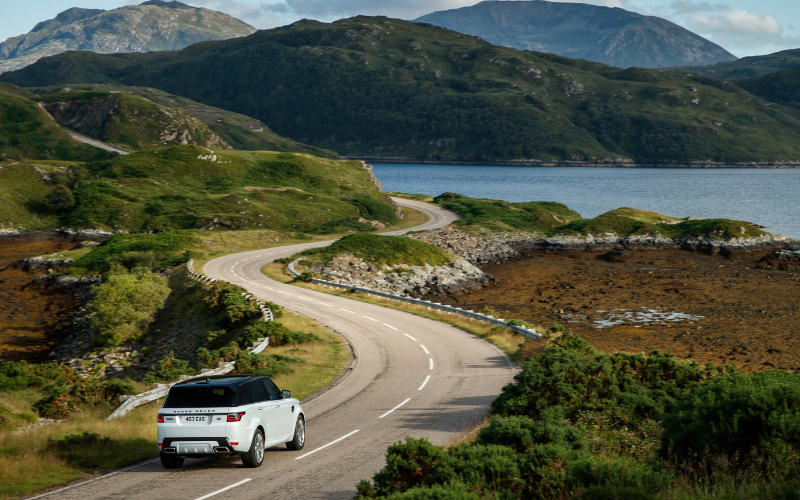 Land Rover has partnered up with the Royal Geographical Society to launch the 2021 'Earth Photo' competition – inspiring people to get out into the landscape and appreciate their surroundings.
With last year's competition drawing 2,600 entries from all over the world, Earth Photo is an international photography competition that aims to highlight environmental and geographical issues.
The Earth Photo challenge has five award categories:
- People
- Place
- Nature
- Changing Forests
- A Climate of Change
Entrants are encouraged to take photographs and videos when it's safe to do so (COVID-19 restrictions permitting).
The annual competition and exhibitions are jointly developed and hosted by the Society with Land Rover, plus Forestry England, and then supported by leading visual arts consultancy Parker Harris.
Earth Photo 2021 is an exciting event, sprung from a long partnership. Land Rover has worked with the RGS on fieldwork and expeditions for more than 40 years, providing vehicles and expertise, whilst also funding training and outreach projects.
JLR's Head of Global PR Brand and Partnerships, Laura Wood, commented: 'Land Rover has always enabled people to make more of their world, so we are delighted to support the Royal Geographical Society's Earth Photo competition.
'By going above and beyond to capture extraordinary images, professional and amateur photographers alike can help make a positive difference, enabling a wider vision of our world.'
The Royal Geographical Society's Head of Enterprise and Resources, Alasdair Macleod, declared: 'We believe photography and film have a profound international influence and that images and videos speak most powerfully to viewers and convey meaning and emotion beyond the barriers of language.
'Working with Land Rover marks a new chapter for this important international competition.
'Land Rover's history of exploration and ability to tackle the toughest terrain makes it the ideal partner for Earth Photo.'
After joining the judging panel for this year's Earth Photo challenge, Land Rover's Director of Colour and Materials, Amy Frascella, commented: 'People are increasingly aware of their impact on the planet; from the things they buy to what they eat and how they live.
'Land Rover continues to develop more responsible, sustainable material options, such as premium alternatives to leather and recycled polymers for our interiors.'
Entries are now open, with exhibitions of winning and shortlisted images and videos in the summer and autumn. The deadline for entries is 5.00pm on Tuesday 4 May.
If you wish to enter, click here for more information.
If you do get involved, we'd love to see your entry!