Local businesses rally to support charity fashion show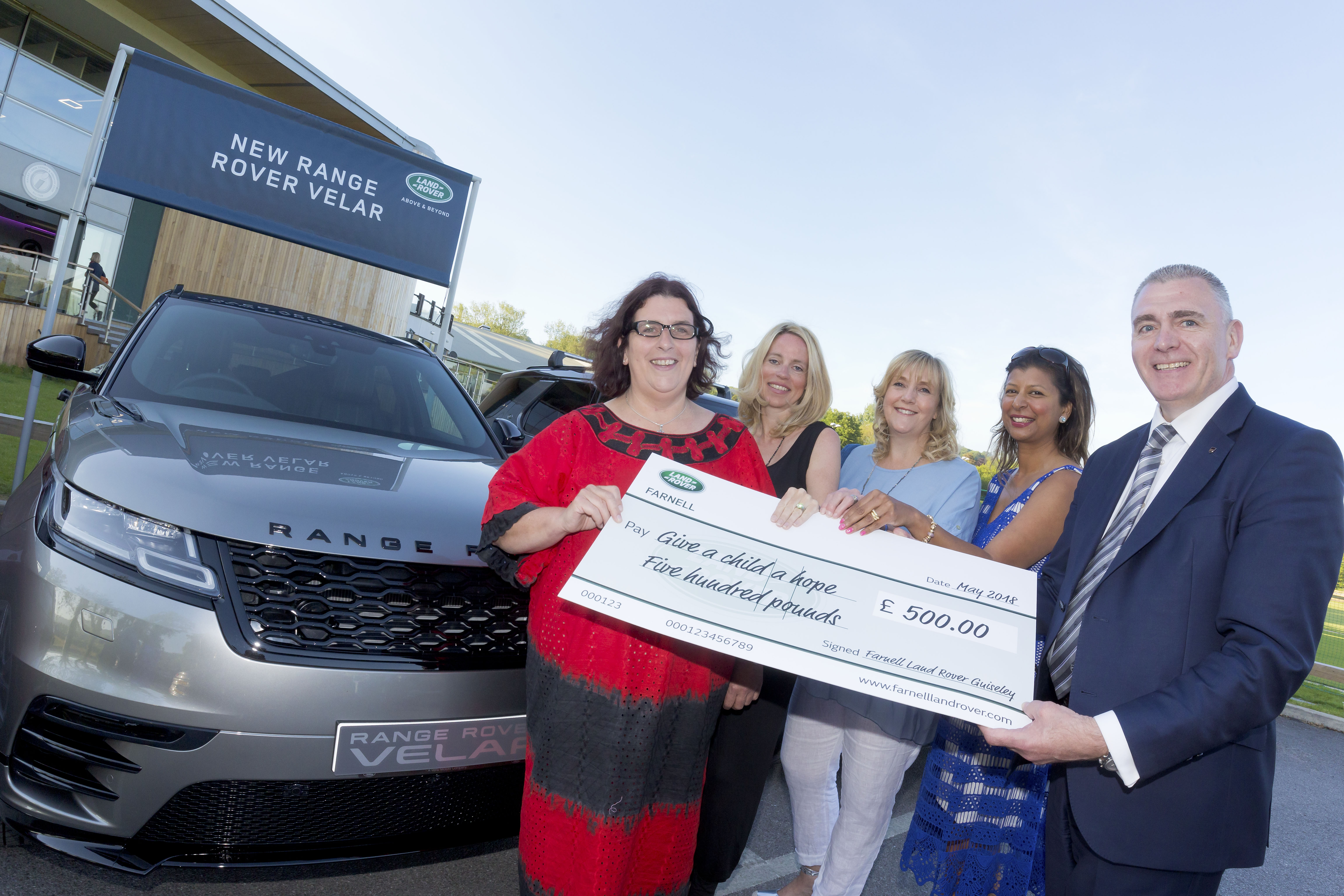 Farnell Land Rover Guiseley joined with other local businesses to support a charity fashion show which raised more than £2,000 for the 'Give a Child a Hope' Centre in Uganda.
The Bath House in Ilkley, Weetons and Popalicious also helped to make the event a roaring success, with more than 100 people attending. The fashion was provided by Best Kept Secret.
The local community in Wharfedale has been supporting the Centre since it was a Ugandan pastor's dream in 2000.
Sandra Wade who organised the event explains: "Rodger Fry, a retired vicar from Ilkley, had a chance meeting with the Centre's founder Pastor Ivan while on a Mission Walk in Uganda. Pastor Ivan shared his vision to provide a home for the orphaned and disadvantaged children in the community and from that conversation the community in Wharfedale took the cause to its heart and over the last 18 years has contributed to fundraising that has seen the advent of the orphanage, a nursery, a primary school for 450 children, a senior school for 200 pupils and a medical centre.
"The Centre is trying to become self-sufficient and sustainable with its own farming project but food is still an issue and when I discovered that their staple meal is Posho, a type of maize porridge, and beans I felt moved to try and help in some small way.
"I met Pastor Ivan when he visited Westville House School in Ilkley more than ten years ago. He has spoken to children at all the local primary schools in Ilkley about the orphanage and school and has inspired many with his vision to provide a safe home and an education for these children.
"There's a real partnership between our community and his in Uganda and I'm so pleased that Farnell Land Rover Guiseley and other local companies have been so generous in their support and enabled the fashion show to go ahead and raise so much money. Thank you to everyone, you're all heroes."
Stephen Whitaker, head of business at Farnell Land Rover Guiseley, said: Sandra's commitment and enthusiasm has galvanised the community to get behind this event and continue to raise money for a cause it has supported for many years.
"As an integral part of that community we were delighted to get involved and financially support the fashion show, and also to showcase some of our fantastic vehicles. The event was a real success and I'm sure the fundraising for the Centre will continue for many years."