Local North East Teams Play Vertu Motors Cross-Sport Challenge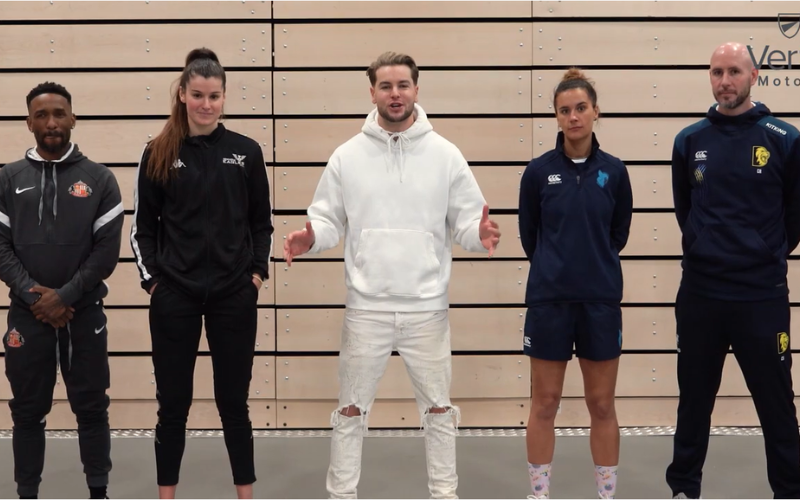 We challenged six players from Sunderland AFC, Newcastle Eagles and Durham Cricket to try their hand at each other's sport, and these were the results.
As a sports fan, you'll most likely find comfort in settling down to watch your favourite players do what they do best- whether it's on the field, court, or ground, as well as the hunger and anxiety for the team win.
Though wouldn't it be interesting to see your favourite players try their hand at different sports, outside of their specialities?
We thought so too, which is why we rounded up six professional sports players and gave them a cross-sport challenge to try out each other's sport.
The challenge saw Sunderland AFC's Patrick Roberts and Jermain Defoe, Newcastle Eagles' Marina Fernandez and Darius Defoe, and Durham Cricket's Rachel Hopkins and Chris Rushworth go head-to-head in cross-sports activities and test their technique.
Presenter Chris Hughes gathered the three teams at the Beacon of Light in Sunderland, which is dedicated to the stadium's Foundation of Light charity.
In their pairs, they were then put to the test with specific activities to see how they performed outside the comfort zone of their usual sport.
First up was the football challenge, then cricket, and finally basketball with the three teams' performance being recorded at the end of each challenge.
See how the teams got in our video below, and which team bagged the challenge trophy.
" width="560" height="315">