Major Investment Works Start At Farnell Land Rover Bradford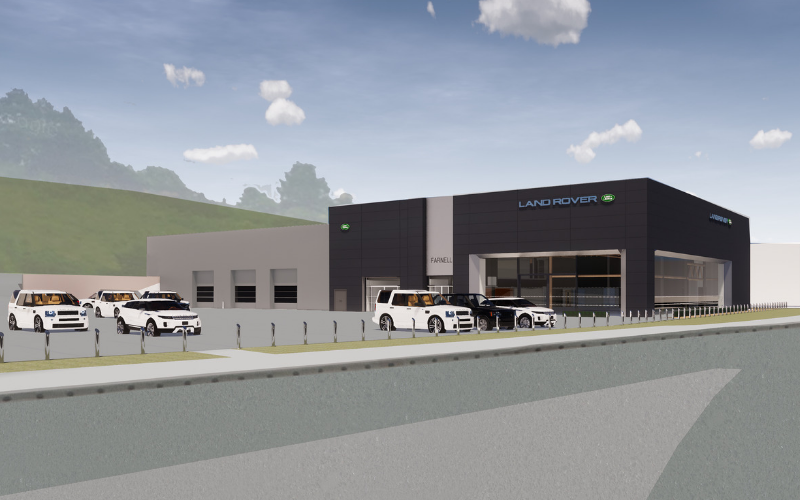 Work has started on the £2.4 million refurbishment, which will see the retailer, based on King's Road, undergo a complete renovation and extension to feature a nine-car showroom, designed in line with the prestigious Jaguar Land Rover Arch concept.
It is expected to create a number of new full-time jobs in the coming years as Land Rover introduce new models to their range. The new facility will also incorporate additional electric charging points for the widely anticipated new electric models from both Jaguar and Land Rover. The new retailer will also feature:

· 11 bay technician workshop
· MOT bay
· Display space for 50 approved used cars
· Additional customer parking spaces
· Barista bar
· Fully air-conditioned showroom
The iconic Land Rover vehicles, including the long-awaited new Defender which is launched in the Spring of 2020, the all-new Range Rover Evoque and a range of plug-in hybrid vehicles will be showcased in the new premises.
Howard Jessop, head of business, Farnell Land Rover Bradford, said: "This development will meet the 2020 capacities and corporate vision set out by Jaguar Land Rover.
"The significant investment demonstrates the company's confidence in Bradford and its economy and will create a flagship facility for customers of the luxury brand."

The Farnell Group was founded in 1882 by Albert Farnell as a shop selling pushbikes. He went on to stock the first motorised Rover pedal cycles and in 1904 built an ancestor of the first Rover car. Vertu Motors acquired the business in 2013.