Meet The All-New 2020 Jaguar XE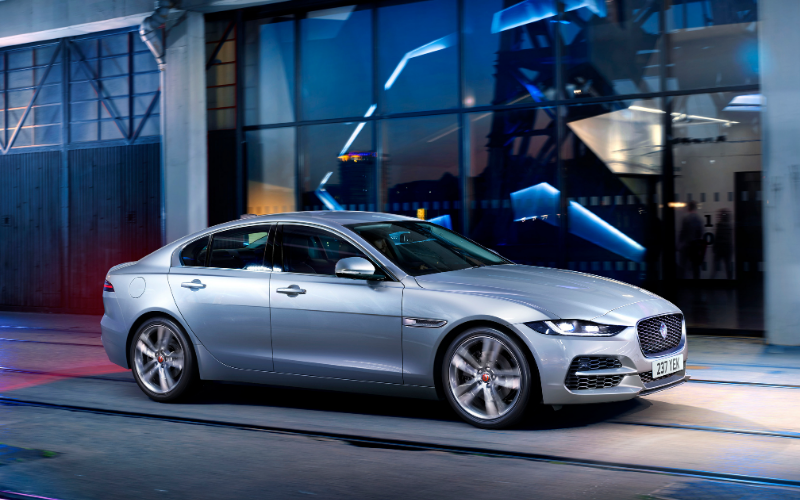 Jaguar have enhanced and upgraded their popular sports saloon – the all-new XE is set to hit our showrooms very soon, featuring the latest connectivity technologies and a mild-hybrid electric vehicle (MHEV) powertrain, for even better drive efficiency.
The new 204PS 2.0-litre i4 diesel MHEV XE is 24PS more powerful than the engine it replaces, with reduced emissions and improved fuel economy ( – CO2 from 127g/km and up to 58.5mpg).
The all-new XE will also always be connected. Upgraded technologies include Jaguar's latest Pivi Pro dual-sim infotainment and their second-generation Activity Key.
So that it's always up-to-date too, the new XE comes with Software-Over-The-Air capability. This ensures the latest vehicle systems and infotainment are installed seamlessly and remotely, at a time that's convenient to the owner.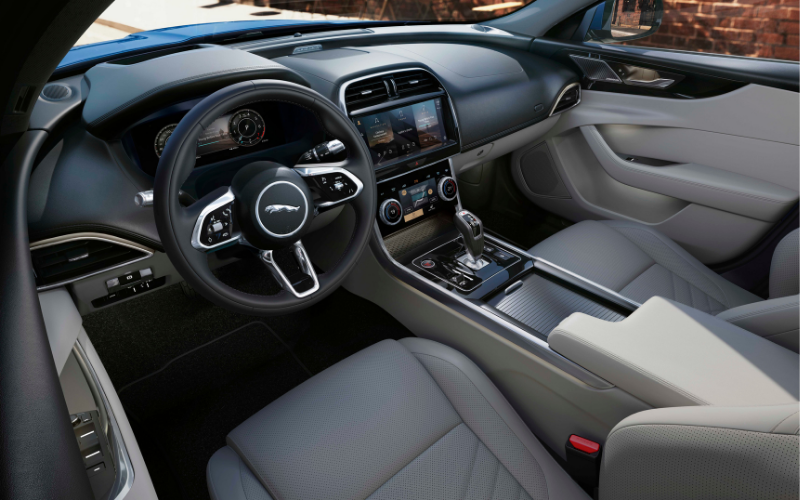 The updated Jaguar XE comes with a new dynamic design: the assertive exterior features large front apertures, all-LED headlights, bold graphics and muscular flowing lines.
Inside, the new XE will host many luxurious details, so that it's true to the brands heritage. A new steering wheel design and Jaguar's latest seating updates further enhance the XE's comfortable, high-quality interior.
To top this off, Jaguar have taken consideration of the XE's occupant wellbeing further. The upcoming model will feature the latest Cabin Air Ionisation, with PM2.5 filtration capturing ultrafine particles and allergens to fully purify the air.
The new XE is set to pack power too; refined 250PS and 300PS Ingenium petrol engines deliver 0-60mph in just 6.4 seconds and 5.6 seconds respectively.
To make sure the all-new Jaguar XE also provides a confident drive every time, all new models feature an eight-speed automatic transmission and are available with all-wheel drive.
Colin Kirkpatrick, Jaguar's Chief Product Engineer, commented on the all-new model: 'The updated Jaguar XE features a selection of enhancements which make it an even better choice for buyers.
'The new MHEV diesel powertrain brings an electrified engine option to XE for the first time and delivers improved efficiency combined with refined performance.
Meanwhile, cutting-edge technologies, such as our new Pivi Pro infotainment system and latest Cabin Air Ionisation technologies, provide greater connectivity, convenience and wellbeing for all for occupants.'
The XE is now one of the most advanced, efficient and refined sports saloon cars on the market – the all-new Jaguar XE provides driver's with state-of-the-art technology, great performance and stylish comfort.
Managing Director of Jaguar Land Rover UK, Rawdon Glover, had the following to say about the new XE's reveal: 'We are delighted to introduce our upgraded and streamlined 21MY XF and XE ranges.
'With significant enhancements to technology and design for the new XF, and further refinements building on the success of XE, customers get more of the features they love and new features that add even more desirability and excitement.'
He added: 'We've also worked hard to integrate the online and retail journey so that customers can enjoy even greater levels of flexibility depending on their individual buying preferences, with the reassurance they are getting great value.'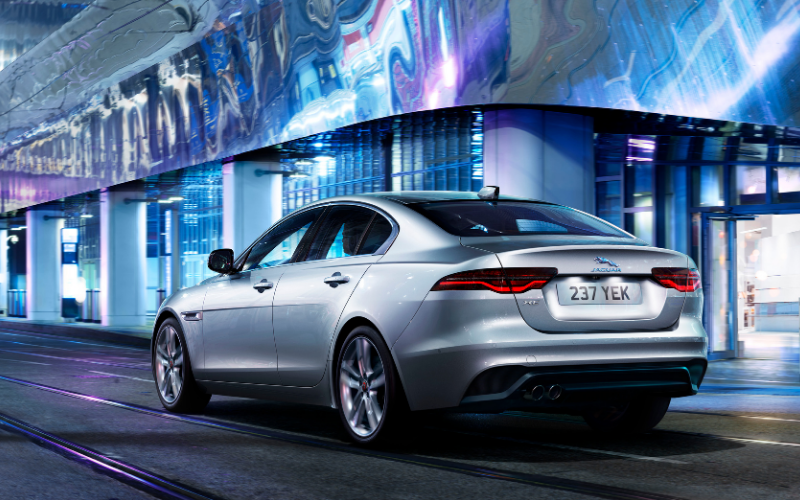 The all-new Jaguar XE is available to order now. The all-new Jaguar XE is set to be priced from around £29,635.
Check out our current deals on the new Jaguar XE – enquire about one of our amazing offers, here at Farnell Jaguar: